Allocating accounts to print jobs at the device
All print jobs must be allocated to an account before they can be released (printed). This account can be either:
a user's personal account, or

a shared account for cost center, faculty, or client billing purposes.
The account can be either automatically assigned, or selected by a user at the User Client and/or at the device.
For PaperCut NG/MF, the simplest method is for users to allocate an account directly at the device. It doesn't matter if users are printing in the Mobility Print environment from a mobile device (such as a smart phone or a tablet) or from a computer; the experience is streamlined. It also eliminates the need for an additional tool like the User Client.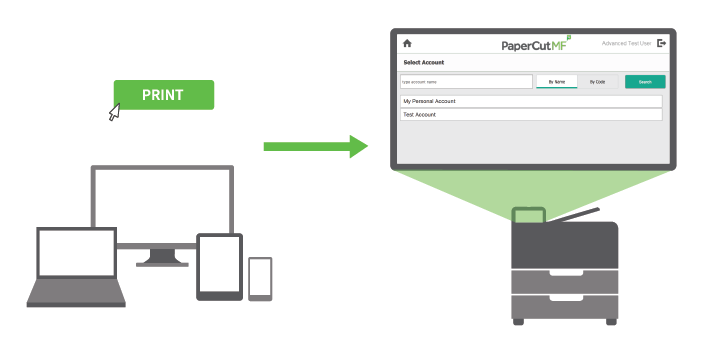 At the device, the Print Release screen indicates which jobs do not have an account and require an account to be allocated:
Users can:
allocate the same account to multiple held print jobs without an account, and/or

allocate an account to a single held print job without an account or change a previously allocated account.
For more information, see: