PRINTING THAT JUST WORKS
Print management software saves you time and improves your members' in-space experience
Manage all your organization's print-related needs from a central location and empower your members to make the most of your printers.
Manage access to your printers
With just a few clicks and an email you can have new members set up in seconds. It's just as easy to remove them later.
Reduce unexpected printing
Have you ever accidentally printed 200 pages? Make use of our smart rules to avoid members receiving unexpected charges.
Secure your printers
Benefit from smart little features that keep the content of members' print jobs securely on your network.
Monitor your setup remotely
The cloud admin console makes it easy to address common user issues even when you're not in the office.
TOP FEATURES FOR SHARED SPACES
Features that just make sense
PaperCut products are jam packed with smart features that can help you no matter the type of business you run. Here are a couple we think work great for organizations with shared spaces such as co-working, serviced offices, or libraries.
View more features
Simple print reporting via our serviced office billing add-on
No need to check printer logs ever again. Know exactly who printed what and when with the serviced office billing add-on for PaperCut Pocket and PaperCut Hive.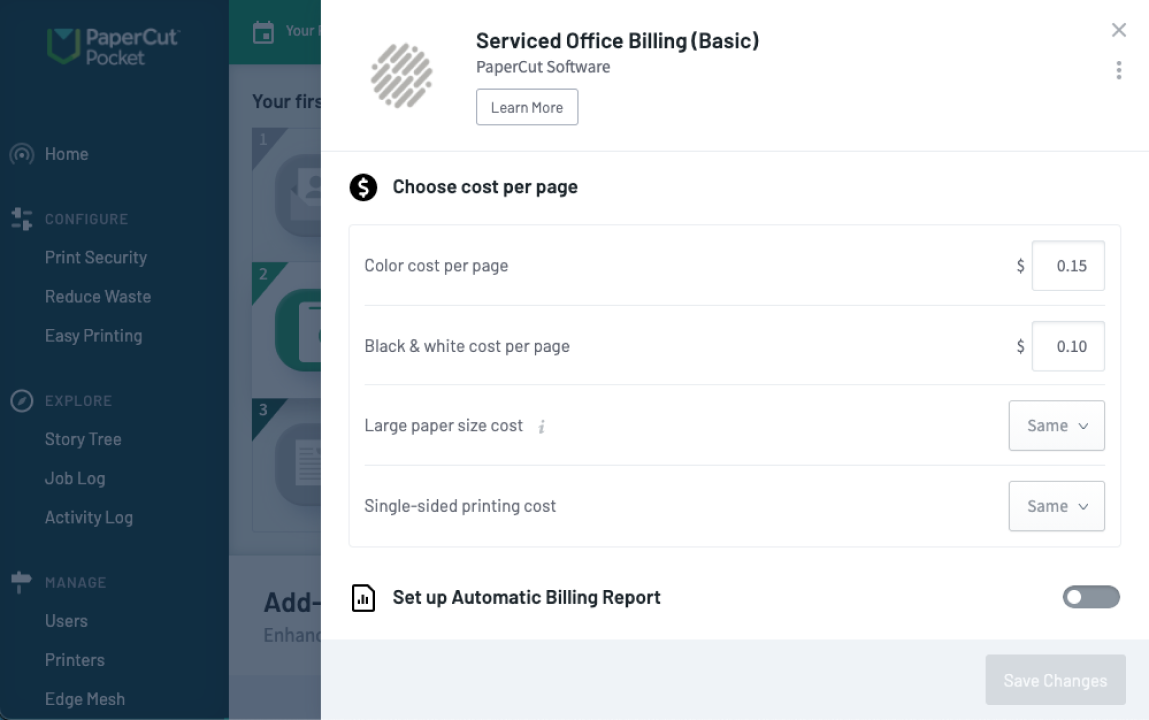 Generate a simple print report that lists every job printed during a selected time period.
Billing users is a breeze with per page costs added inside the admin console.
Set a cost value inside PaperCut Pocket & PaperCut Hive and let us do all the calculations for you.
Takes seconds to set up simple printing from anywhere
Add new members in seconds with a simple email invite. Users can then print and release documents with-in minutes from our dedicated mobile app.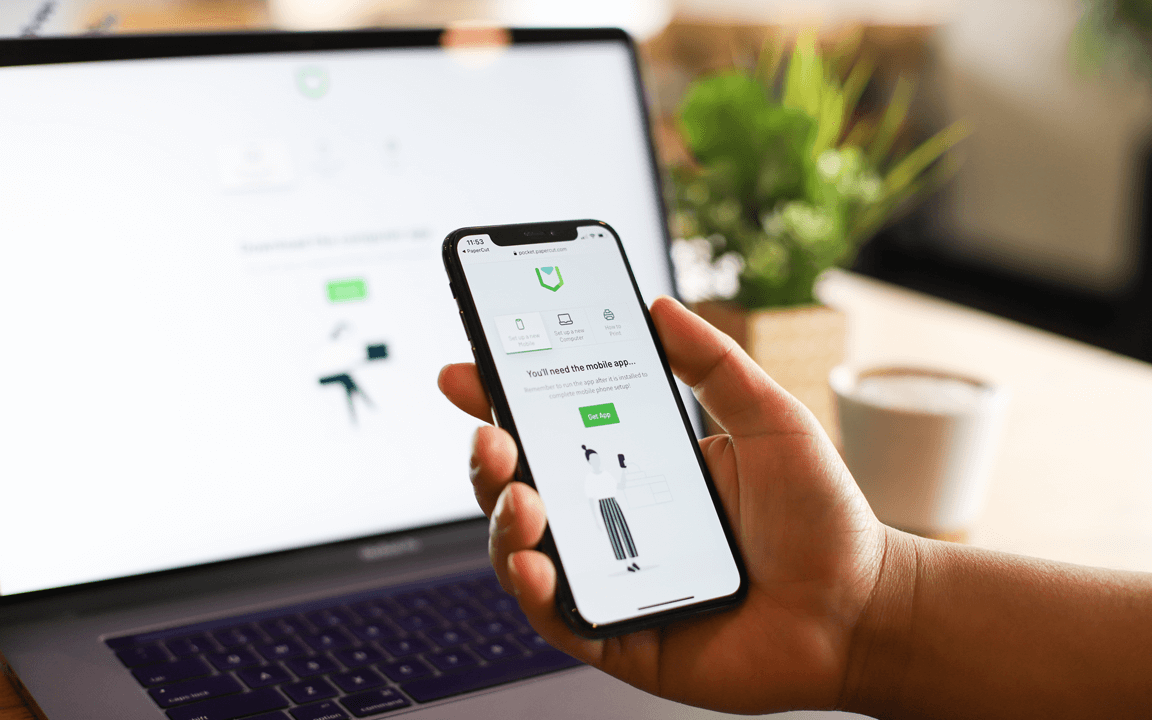 Takes minutes for a new user's to get set up for printing using our easy-to-use mobile app. No need to install print drivers or set up users computers. Simply invite your user and printing just works. Documents are safe from prying eyes because users release their print jobs after they arrive at the printer.
Get started today with printing that just works
Our cloud products are well suited for businesses with simple needs just like yours.
Get running in minutes with PaperCut Pocket.
Compare products
Sound like a good fit?
Get started online today with a free trial of PaperCut Pocket.
Try for free Find out more