PRINTING THAT JUST WORKS
Print management software that solves your unique regulatory requirements
Manage all your organization's print-related needs from a central location and ensure confidential information remains private.
Manage access to your printers
With just a few clicks and an email, you can have new members set up in seconds. It's just as easy to remove them later.
Meet regulatory compliance requirements
Utilize smart features such as audit logging for stronger compliance with HIPPA, GDPR, CCPA, and GxP.
Secure your intellectual property
Predict, prevent, detect, and if necessary contain security issues. Trace any printed page's origin, author, and job details.
Reduce costs and resource usage
Consumers and Governments are flexing their influence to reduce environmental impact. Reduce costs and resource usage using the smart rules included in all PaperCut products.
TOP FEATURES FOR LIFE SCIENCES
Features that just make sense
PaperCut products have a broad base of features that can help you create a customized print environment that works best for the type of business you run. Here are some features that we think work great for organizations such as medical device manufacturers, biotech, and pharmaceutical innovators.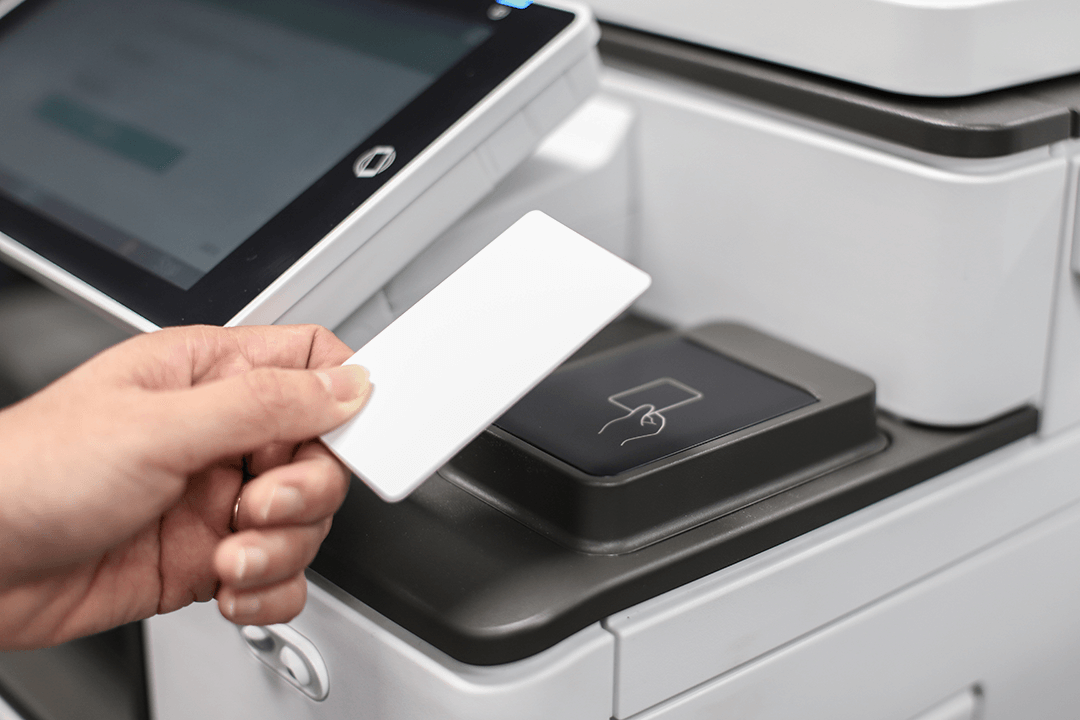 Easy print deployment
Push the right queues and printer drivers to all of your users, including roaming users such as travelling sales reps.
Local and remote printing
Enable your teams to print natively from any application on any device, from any location, to any printer you've given them access to.
Find-Me printing
Prevent documents sitting in print trays. Users can send their print jobs to a single print queue and release their jobs from whichever printer they're close to, whenever they want.
Scan to drive/cloud with OCR
Save precious minutes and get products to market faster by making scanned documents easy to locate and the information inside them easy to find.
Ensure secure access to your printers
Security is one of many competing priorities in the life sciences industry. Securing regulated and non-regulated content is paramount and PaperCut products cover all the bases.
Authentication
Prevent documents sitting in print trays from falling prey to unauthorized eyes. Secure your organization's printing by enforcing users to authenticate using a unique PIN, their swipe card, or their mobile phone before they can release their jobs.
Audit trail
Predict, prevent, detect, and if necessary contain security issues. All of PaperCut's products have job-by-job detailed print logs to allow detailed reporting of every print, copy, and scan sent through your printers.
Print job traceability 
Trace any printed page to the exact entry in the job log to find the origin, author, and details of the print job. Expose these details in a watermark, or be discreet and use a digital signature (unique code) for every single document. This promotes personal accountability for each document a user prints.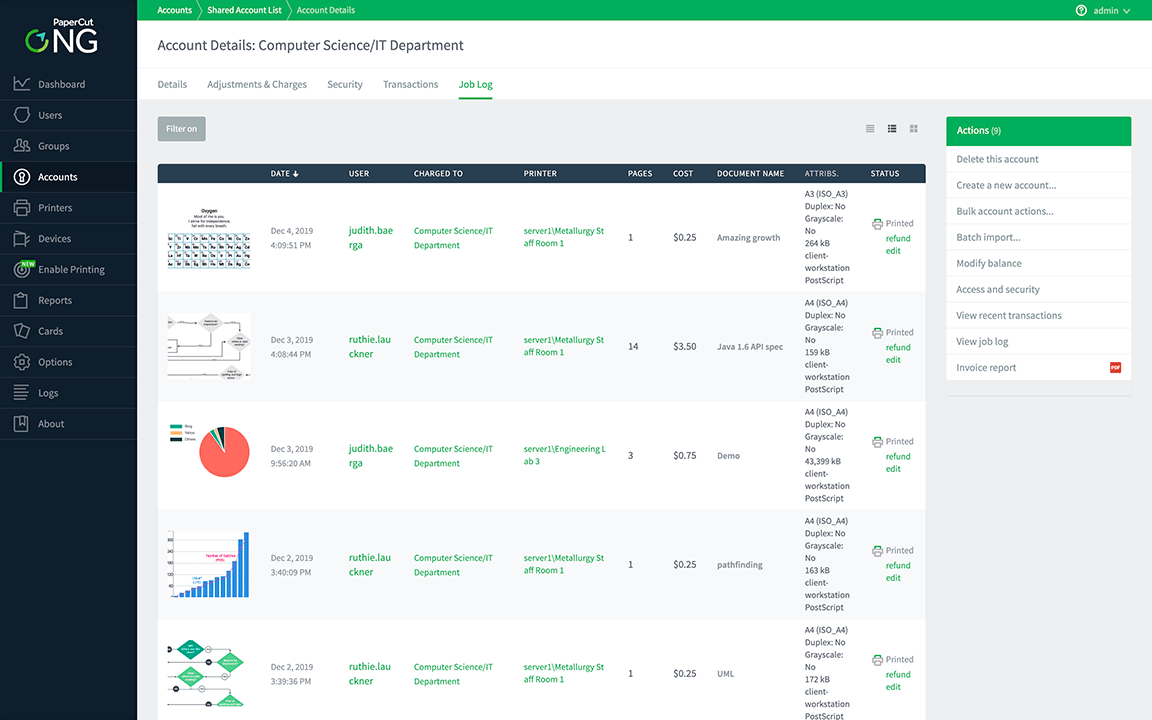 Want to know more?
Feel free to ask any questions you have about PaperCut products for pharmaceuticals & medical device businesses. One of our experts will be in touch soon.
Sound like a good fit?
Get started online today with a free trial of PaperCut NG.
Try for free Find out more