Easy printing
The first printer was connected to a computer by Charles Babbage back in the 19th century, so why is it so hard today?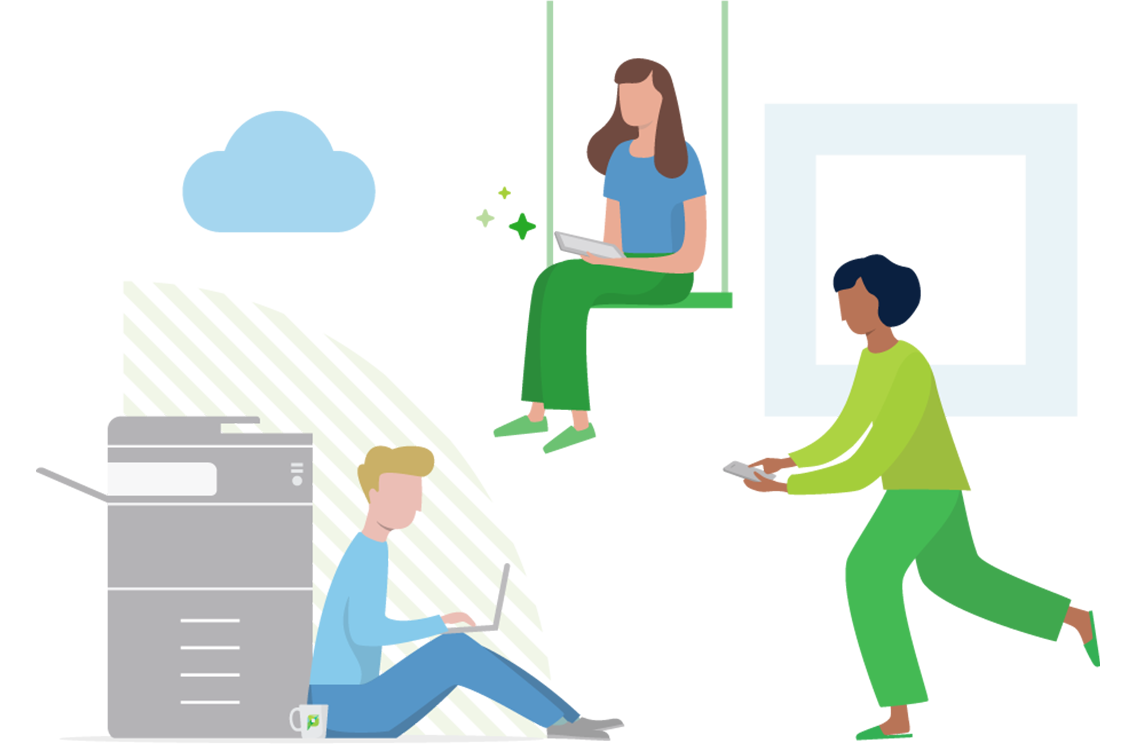 Easy printing 101
Printing was once a simple thing, but with the rise of mobile devices and multiple platforms, printing is becoming harder and harder to manage.
Here at PaperCut we've simplified printing again. We use our experience and knowledge, with copious amounts of coffee, to craft easy-to-implement print management solutions for our customers — for both end-users and of course the SysAdmins.
Below are a few ways we've solved printing challenges for BOTH the administrator and your users.
Core features and benefits
| Feature | User benefit | Admin benefit |
| --- | --- | --- |
| Printing for BYOD, Mobile, and Chromebooks | Users can print from a mobile, tablet, or laptop (including Chromebooks) to any MFD or printer. | The SysAdmin can automatically deploy printers to users, as well as provide easy ways to set up a BYOD device. It's one solution for any device. |
| Find-Me printing — simple print release at any printer | No-fuss print retrieval for users through "Find-Me" printing features. Simply print to one queue and pick up your prints from any printer or MFD. | Central print queue administration via a simple and easy-to-use admin console allows powerful management of users, printers, and printer drivers. |
| Consistent experience when interacting with the MFD touchscreen | Keep users happy with a common MFD touchscreen experience across all printer makes and models. | Reduced training and upskilling costs with a common user interface means less time needed for SysAdmins to deliver training on different MFD makes and models. |
| Easy print cost allocation to users, departments, or projects | Quickly and automatically allocate printing costs to departmental budget/project or specific expense account. | Have confidence that the IT processes you put in place are not going to hit your productivity. AKA be the hero and not the blocker. |
| Hassle-free printing for visitors and guests | Got a visitor in your office? Great! We have hassle-free printing for guests. But you might still need to make the coffee! | Quickly enable printing for casual users, contractors, or guests, without opening a security hole in your network. |
| Printer alerts and notifications before printing | We're not all perfect! Sometimes your MFDs have bad days as well. Get notified in advance when your printer is unavailable or not operational. | SysAdmins become proactive rather than reactive. Get alerts about low toner and paper before users complain. |
| Make changing printing behavior easy | Get a gentle nudge when there's an opportunity for you can save paper by printing double sided. | Another software solution that makes you look like a hero. |
Easy printing in detail
Jump into the following subsections to further explore each easy printing feature.