Maximise your printer investment with embedded software
You need a full-featured print management solution across all of your multifunction devices - no matter which brand you have. And it's our responsibility to make sure that you're covered.
We work with every major multifunction device manufacturer so that you can track and control all your copies, faxes, scans and prints.
Whether you're a one brand kinda company or you've got a multi-vendor fleet, check out the details of the embedded solutions for your devices.
What is embedded software?
Since 2008, PaperCut has supported direct "integration" with your multifunction printer. What does that mean? Well, it means that at the core of PaperCut MF is the ability to interface directly with printers, which can track multifunction features like copying, scanning and faxing. We've also made it easier to deploy printing to users and enable them with the "Find-me" feature to securely retrieve or release their print jobs at the printer.
We call this integration, "embedded software".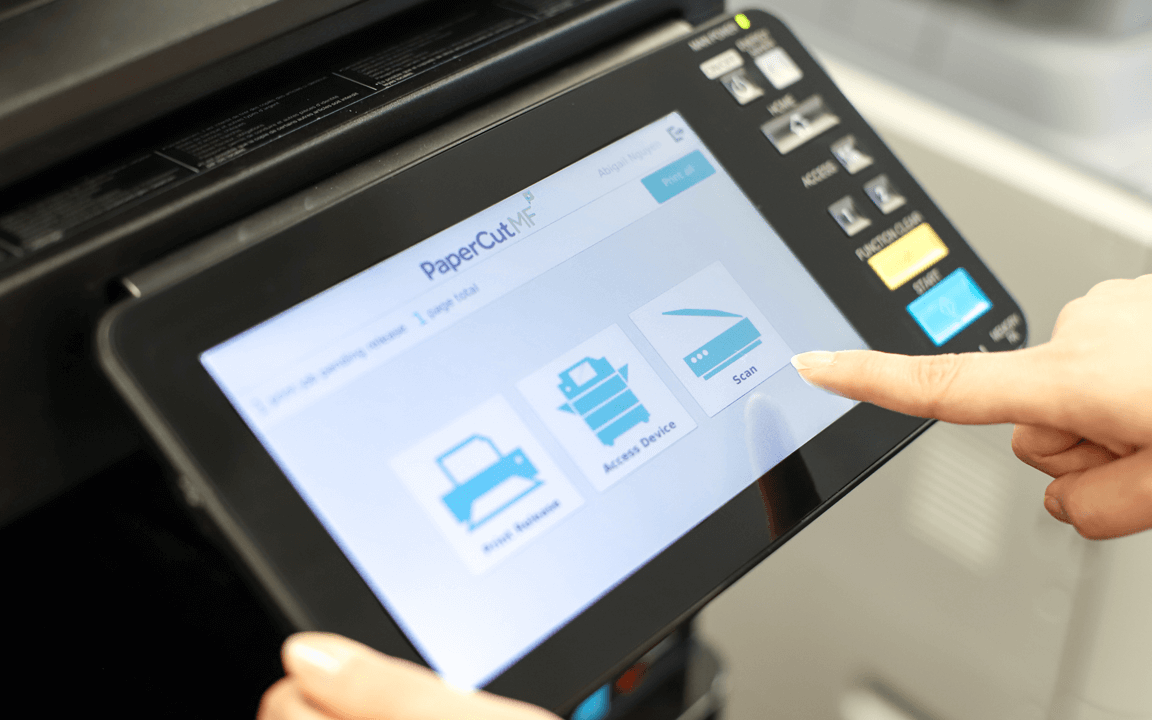 PaperCut has worked directly with leading printer manufacturers to run the embedded software directly on the MFD, giving users the benefits of direct access to the power of the multifunction printer, coupled with the benefits of print management.
To complete the solution offering across all printer devices PaperCut MF also supports hardware copier terminals, commonly used in education, from multiple vendors.
Support on all platforms, across all printer manufacturers
Embedded software designed for one brand will not work on another. Life would be so much easier if we had a universal solution, but you'll need to install the embedded software specific to each MFD's make and model. At PaperCut we endeavour to offer the broadest range of compatible embedded software. We support one of the largest lists of manufacturers and support different languages in most regions across the globe.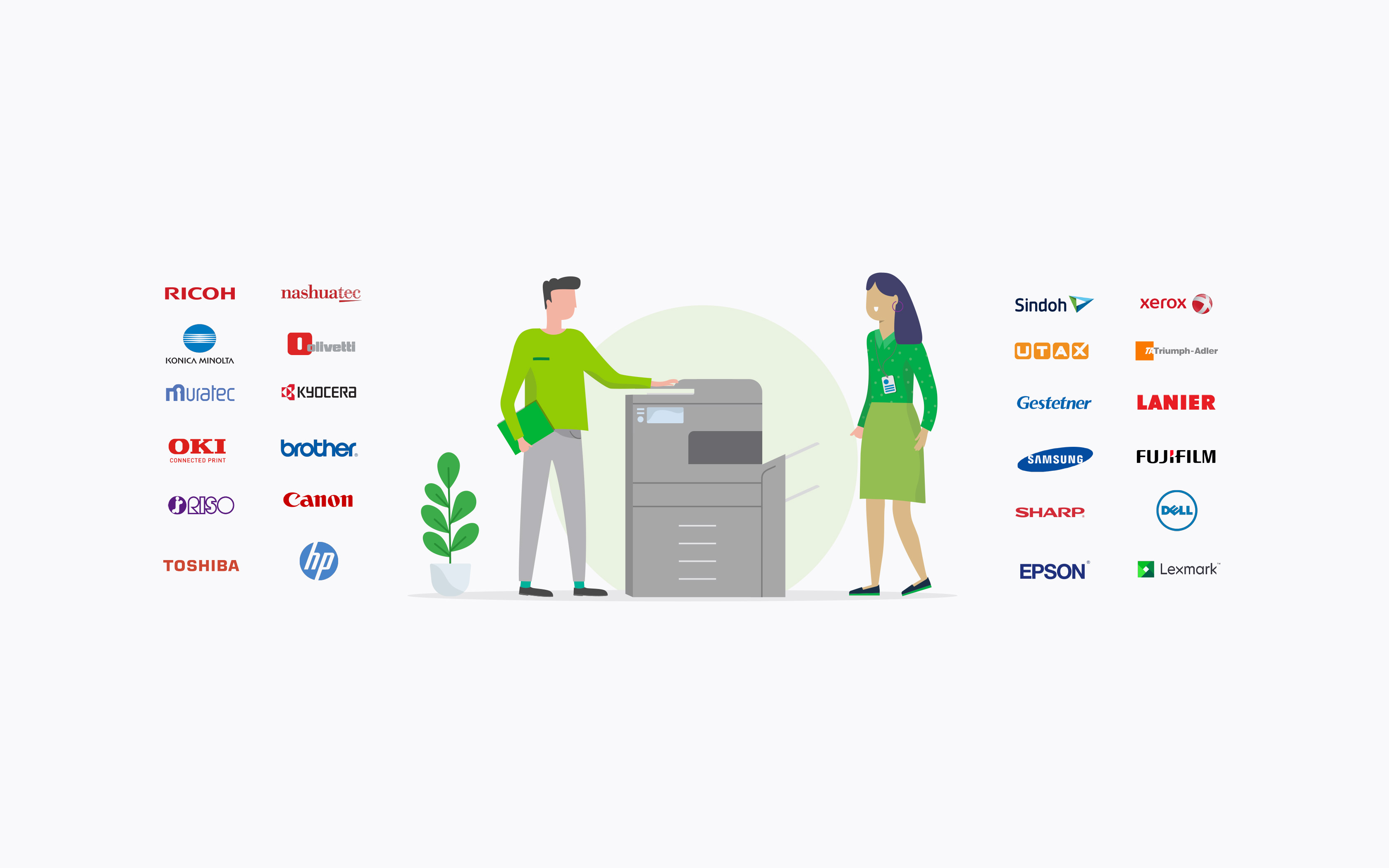 Licensing your MFD Embedded Software
Embedded solutions are licensed by make or brand and have license connector fees associated with them.
We do offer a change-over program that allows the reseller that sold you the original embedded software to trade it in for a different embedded software brand at a reduced price, thereby protecting your investment. Before making the switch we recommend talking with your PaperCut Authorized Partner or reseller. They can advise you on how other embedded solutions may differ in terms of end-user functions and experience, and what costs and processes are involved.
Our embedded software enables printing on on all popular printer brands including:
Brother, via BSI
Canon, via MEAP
Epson, via Open Platform Solution
HP, via Chai SOE DSE and FutureSmart
Konica Minolta, via OpenAPI
Kyocera, via Kyocera Hybrid Platform for Advanced Solutions (HyPAS)
Lexmark, via Lexmark Embedded Solutions Framework (LeSF)
Ricoh, via Ricoh Smart Operation Panel (SOP) and Ricoh SDK/J (Java)
OKI, via smart Extendable Platform and sXP2
Samsung, via Samsung eXtensible Open Architecture (XOA)
Sharp, via Sharp Open Systems Architecture (OSA)
Toshiba, via e-BRIDGE 3, X, Next Platforms
Xerox, via Xerox Secure Access and Xerox Network Accounting
… and others
Is your device not listed here? It's more than likely under development. Reach out to our support team for more info.