PaperCut MF for Epson
The power and simplicity of PaperCut MF on Epson business inkjet multifunction devices
Fully featured print management
Extend the power of Epson MFDs with PaperCut MF, developed by Epson, approved by PaperCut. Epson has developed the compatibility for selected multifunction devices allowing you to take full control and manage your printing, copying, scanning, and faxing.
Secure documents with Find-Me printing, user authentication, and Integrated Scanning
Provide users with simple BYOD printing from any device and operating system
Supported by your Epson Reseller and a worldwide network of experts
Integrated Scanning on Epson devices
Epson's integration with PaperCut MF combines the low running costs, reliability, and reduced environmental impact with integrated printing and scanning.
The all-in-one intuitive user interface provides a consistent and seamless experience allowing users to:
Securely scan documents to email, specified network folders, and a growing list of cloud storage providers
Select multiple print jobs in the print queue to print or delete, or easily 'Print All' with quick-access buttons for common actions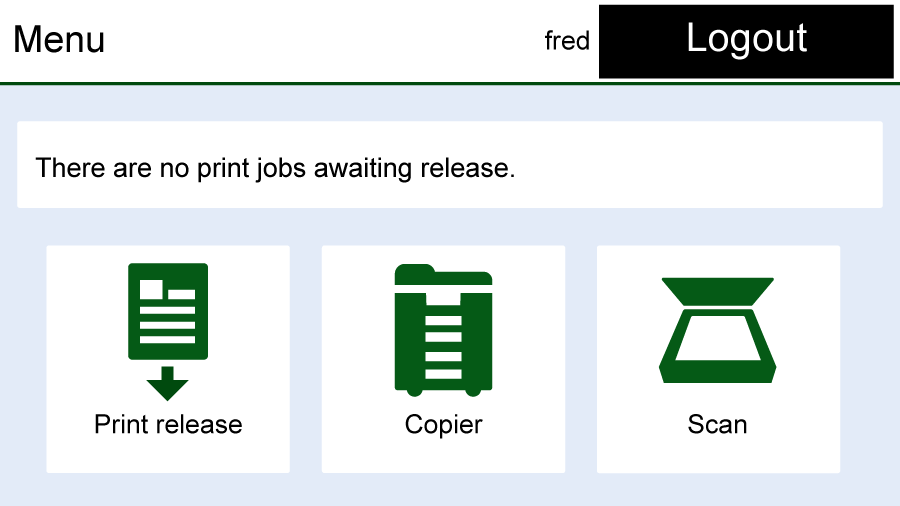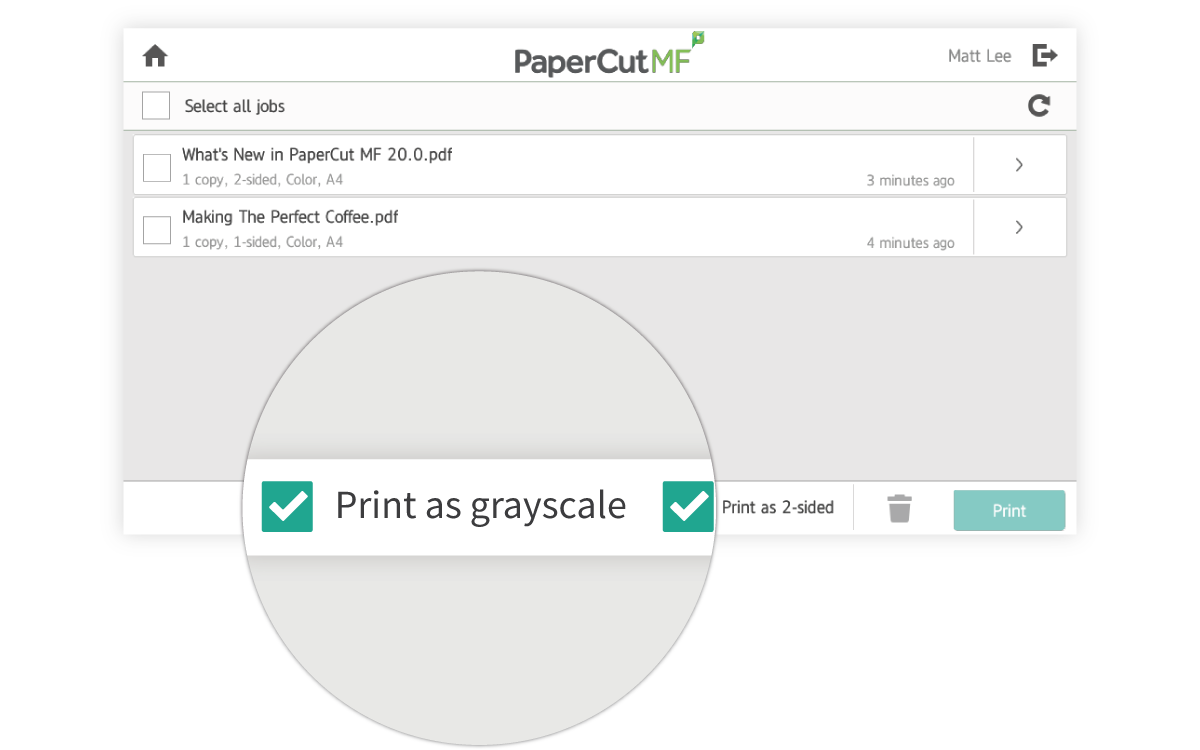 Change print settings and accounts
The Epson embedded interface offers both our Change Print Settings and Change Account Code features. Users can:
select and change their Shared Account at the device
change print settings at the device (duplex, grayscale, number of copies).
PaperCut MF developed by Epson
Integration Firmware & License Requirements:
Your Epson device should be compatible with Epson Open Platform. Please contact your Epson supplier for more information.
PaperCut MF with an Epson Connector license, available from your PaperCut or your Epson supplier.
WF-C21000 series
WF-C20750 series
WF-C20600 series
WF-M20590 Series
WF-C879R series
WF-C878R series
WF-C8690 series
WF-C5790 series
WF-C579R series
WF-6590 series
WF-M5799 series
WF-C20590 series
WF-C17590 Series
WF-C869R series
WF-R8590 series
WF-8590 series
WF-R5690 series
WF-5690 series
WF-M5690 series
LX-7000F
LX-10000F
PX-M380F
PX-M381FL
PX-M7050FP series
PX-M7070FX
PX-M7110FP
We're not quite perfect... yet.
We try to make sure that all information on this page is current and correct, but since we have so many manufacturer friends, it's sometimes hard to get it 100% right. If you're unsure about a devices compatibility, by all means please get in touch and we will do our best to get you an answer!