Place an order
Job Ticketing provides an easy to use way to place an order with your organization's print room. It offers a readily accessible and simple to use web-based order submission form built into the Job Ticketing User web interface. Since it is fully integrated with Job Ticketing, you can charge your print jobs directly to either a personal or shared Job Ticketing account.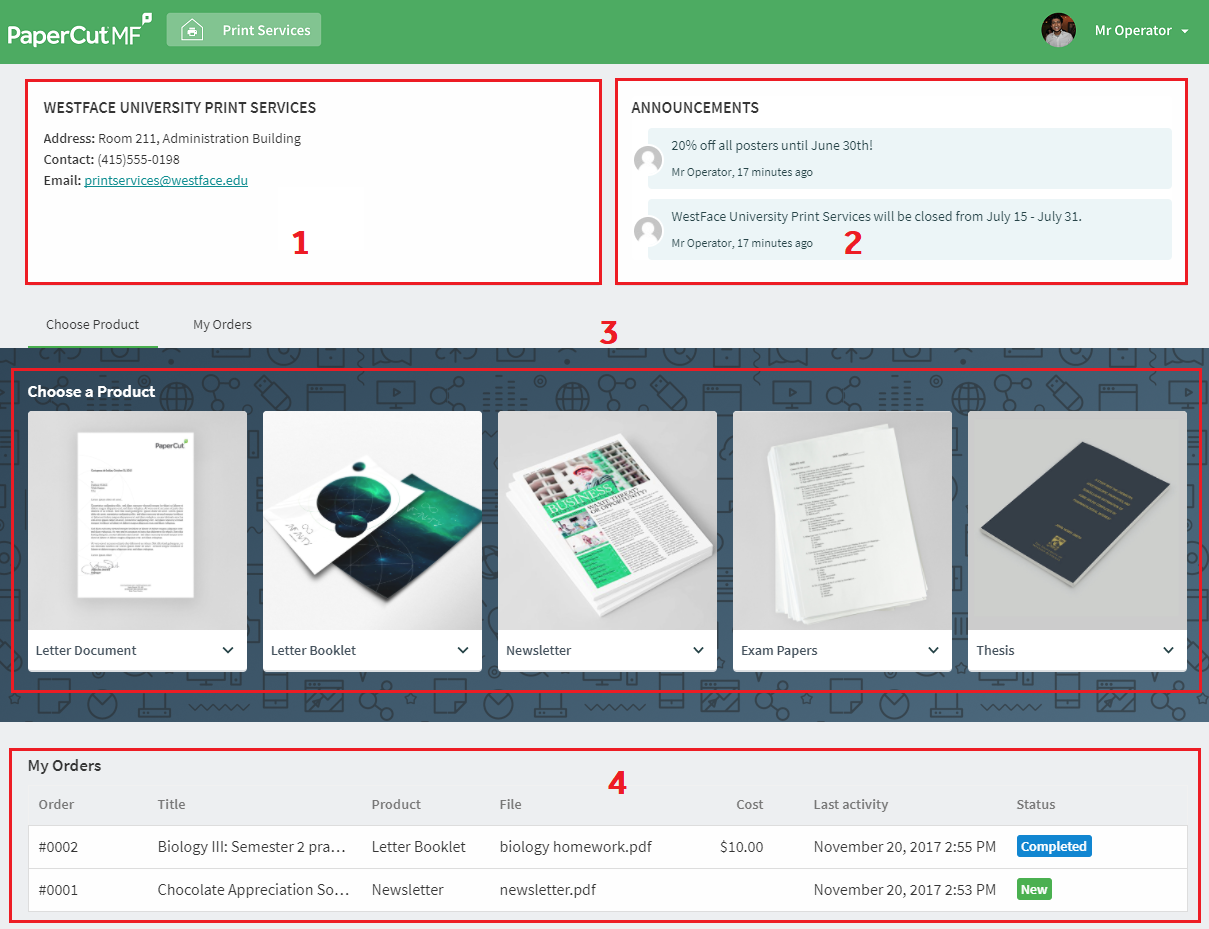 In the User web interface, the Job Ticketing page has four main areas:
Print room information - The top left of the page provides your organization's print room contact details.
Announcements - The top right of the page displays announcements from the print room (for example, discounts on specific products or print room holiday closures).
Product catalog - The middle section of the page displays the products that your print room offers. You can view a description and specification for each product by clicking on the product image.
Summary of your orders - The bottom of the page displays a list of all past and current orders with your print room. You can either scroll to the bottom of the page to view this list, or click the My orders link above the Product catalog.
Using Job Ticketing, customers can: