Order List view
The Order List view displays a list of all orders in chronological order.
Click Order List.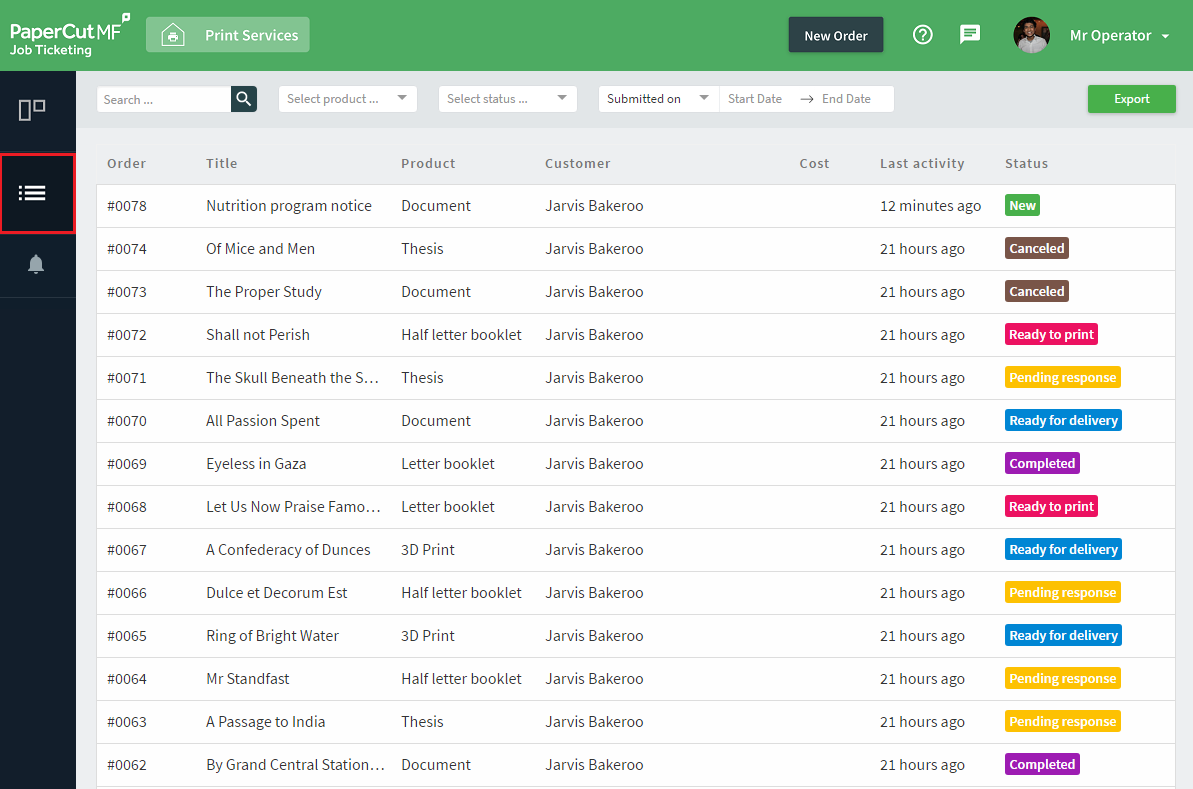 Search for an order

In Search, enter a text string. You can search for the following text:

order number
order title
customer full name, user name, and email address
delivery method and details (for example, address)
additional instructions
3D material name and color
paper size, color, and type
finishing options, such as binding type, front cover material, and back cover material
The orders displayed in the Order List are dynamically updated to reflect your search.
Filter orders

You can also filter the Order List view to reduce the number of items displayed.
You can filter the list based on one or more of the following criteria:
Product
Status
Date (order submission date or charging date)
To display orders for a specific product
In Select product, select the product type for which you want to display all orders.
To display orders with a specific status
In Select status, select the status for which you want to display all orders.
To display orders by date
In the Date field, select whether the date range is for the date the order was submitted or charged.
Click Start Date; then select a date.
Click End Date; then select a date.
Clear a search or filter
Click Clear All.

Export order details to a spreadsheet
Click Export.

A spreadsheet containing details of the orders that match your filtering criteria is downloaded to your computer. The file is in CSV format. You can use this spreadsheet to report on your Job Ticketing usage.