How to purchase PaperCut Pocket
Looking to purchase PaperCut Pocket?
Got some questions?
Check out the below frequently asked questions, we may have already answered it!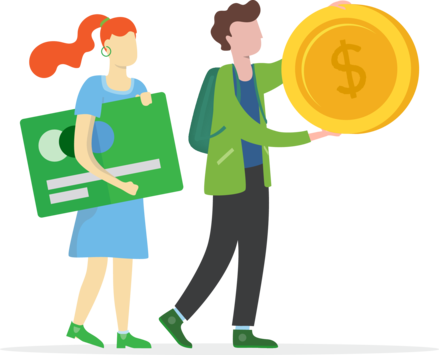 How much does PaperCut Pocket cost?
PaperCut Pocket is a monthly subscription where your organization pays only for the number of users who have actively printed in the last month.
The price is from $2 USD per active user per month with regional pricing and volume discounts applied. For detailed pricing information head over to our PaperCut Pocket product page.
What defines an 'Active User'?
With PaperCut Pocket an Active User is any user who prints and releases 1 or more print jobs within a 30 day period.
What are my payment options?
Secure Online Credit Card Payment.
From your PaperCut Pocket trial you can purchase directly through your Admin Console. Simply head to the Billing and Subscription page in your Admin dropdown menu.
When purchasing with your credit card, your information is sent directly to our secure credit card processor Fastspring. This ensures that nobody but you and the credit card processor will see your credit card information.
Which currencies do you accept?
We accept payments in most major currencies including USD, GBP, EUR, AUD, and CAD.
If you reside in a country that is outside of these regions then the payment will be charged as USD.
Can I pay with a check or have an invoice sent to me?
No. As PaperCut Pocket is provided as a recurring monthly subscription, the only payment method we can accept at this time is a credit card.
Do I need to wait for a license file to be sent to me?
Not at all. The moment you have finished entering your payment details your subscription will go live. Payments will then occur monthly based on your active print user count.
Who processes my Credit Card payment?
PaperCut Software does not process Credit Cards directly. We leave it up to a trusted payment provider (Fastspring) to handle the transaction on our behalf.
'FS * papercut' will appear on your Credit Card bill/statement.
Your Credit Card details are not stored on any server nor can be viewed by our staff. All details are secure and passed to the Fastspring servers via SSL/HTTPS.
What taxes are involved?
Fastspring will automatically calculate and charge the taxes applicable to where you are in the world. If you have tax exemption (GST/VAT) this can be waived at the time of purchase by entering your exemption details.
What if my question isn't answered here?
If you've got a sticky situation that needs some extra attention, let's figure it out together. (Probably over a coffee or two.) Please send an email or get in touch.