Manage orders
Job Ticketing is an easy to use order submission and management tool for in-house print rooms and 3D fabrication labs (FabLabs). The Operator interface provides a visual workflow that helps track a job from submission through to being delivered to a customer.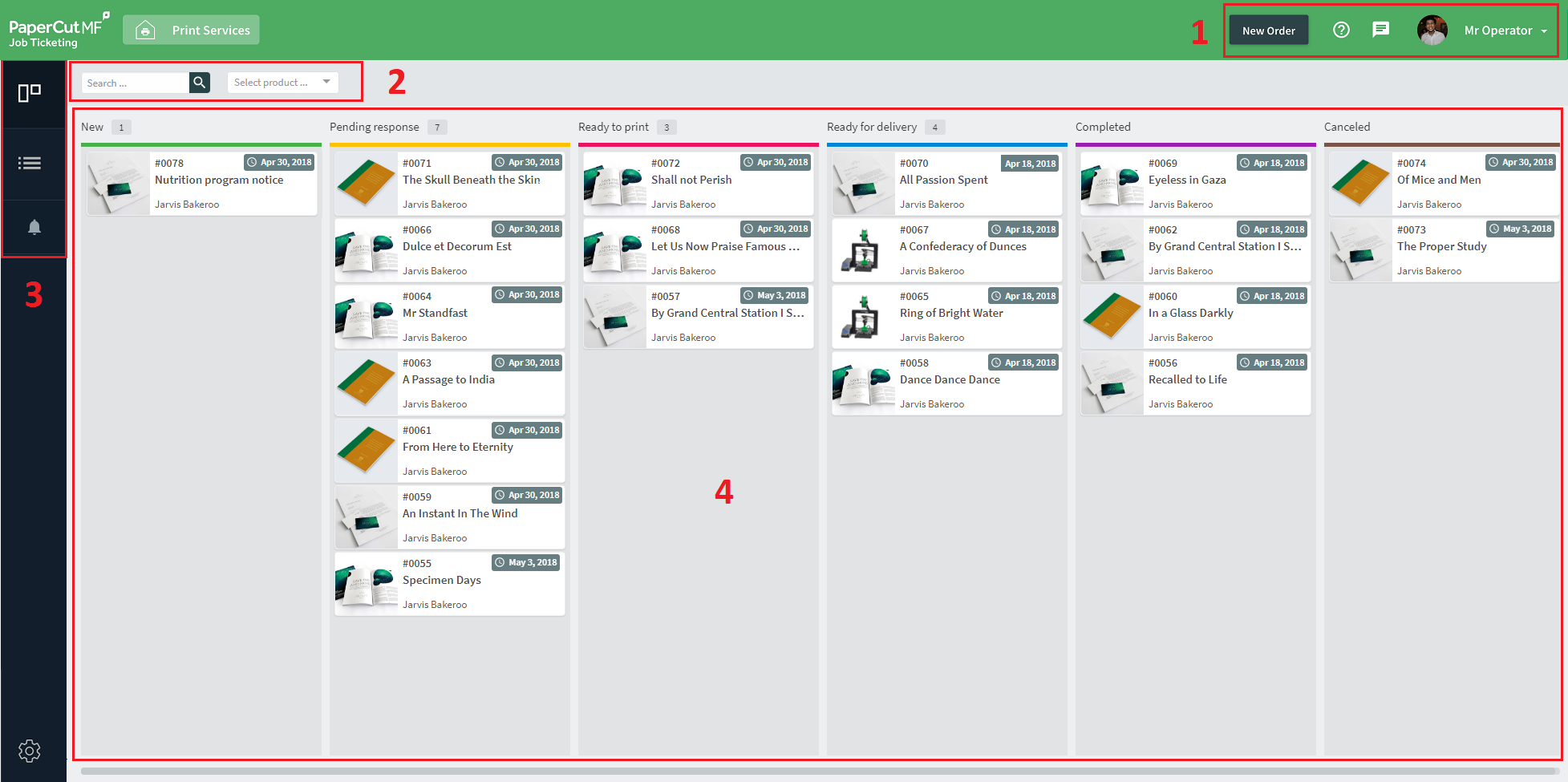 The Operator interface has four main areas:
Actions bar - The top of the page provides buttons that allow you to perform actions within Job Ticketing, such as:

create a new order
manage customer announcements
switch to the customer web interface
logout
open the Help Center

Search and filters - The Search field and filters allow you to select which orders are displayed on the page.
View selector - You can choose between the following views:

Workflow - a visual display of orders sorted by status (see Workflow view)
Order List - a list of all orders in the system ordered by last activity date (see Order List view)

Order summary - The main area on the screen displays a summary of orders.

The way in which orders are displayed is dependent on the selected view.
As a print room operator, you can do the following in Job Ticketing: