Why is Mobility Print awesome?
The widespread adoption of mobile (cell) phones, tablets, and laptops, and the growth of cloud computing means that organizations must provide a secure and simple printing approach for BYOD and mobile devices (clients).
However, many organizations have avoided implementing a BYOD print infrastructure because the mix of proprietary approaches from each vendor has created the problem of a rather complex environment.
Mobility Print solves this problem because it…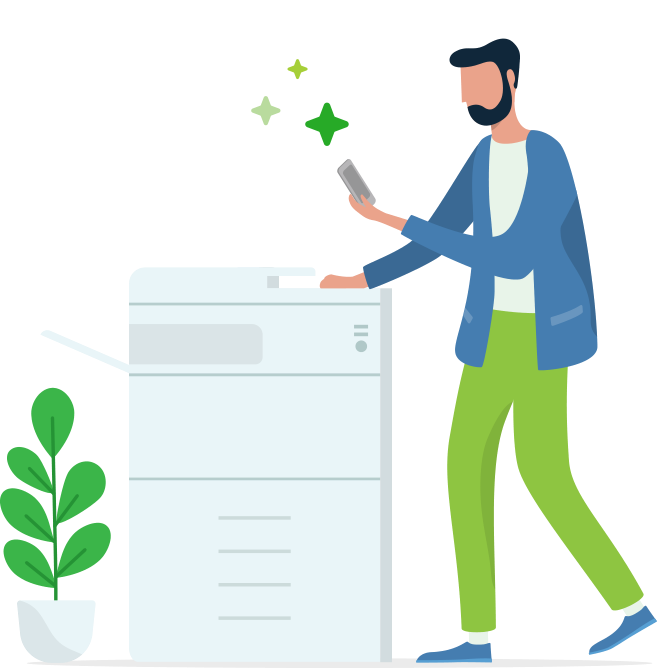 Is easy for end users to set up and use
Empowers users to set up printing themselves - no need for a techie!
Provides users with a simple setup experience - no need to know the IP address of the printer.
Provides all users with a consistent print experience irrespective of the make or model of a printer.
Provides the simplest end-user print experience.
Supports all popular platforms
iOS (iPhones and iPads), Android, Chrome OS (Chromebooks), Windows, and macOS.
Is secure
User authentication is maintained without the need for their device to join the domain.
All user login credentials are secure and encrypted.
Is easy for SysAdmins to set up and maintain
Most installations require only a few clicks to get up and running.
All printers are automatically detected, no matter which brand or model; you just need to select the ones to make available to your users.
Mobility Print can be deployed in any environment, on Windows, Mac, or Linux, whether hosted locally or in a private cloud.
It's enterprise ready—works reliably across networks of all types and sizes.
It's easy to keep client print queues up to date.
What's next?
If you are a bit impatient, dive into how to set up now.
If you are feeling a bit nostalgic, and want to take a trip down memory lane, read about the history of printing systems.