Best Practices for Super Nodes
Super Nodes are treated differently in the Edge Mesh compared to their standard node peers- here are some configurations that you should consider to strengthen the edge mesh in your network.
Functional Recommendations
Standard Edge Nodes are assumed to be generally available during the highest traffic times - usually during business house - but they are subject to moving off the network or shutting down occassionally during or after business hours. Usually, this is the tier that you'll have on all of the user machines in the office.
Super Nodes, on the other hand, are assumed to be more consistently available. Because of these assumption, we weigh Super Nodes as higher priority in the job handling process. To better meet the responbilities of a Super Node, implement these configurations.
Give your Super Node a static IP address
A "more consistent Edge Node" and "dynamic host configuration protocol" sort of stand at odds with one another. For the best experience, it's usually best to add a static IP address for the Super node. This not only makes reaching the node easaier and more efficient, but it also gives your iOS devices a consistent local point to print to, and some multifunctions a print a better place to get their instructions from the Cloud. No surprise IP changes will be knocking out your local iOS printing now!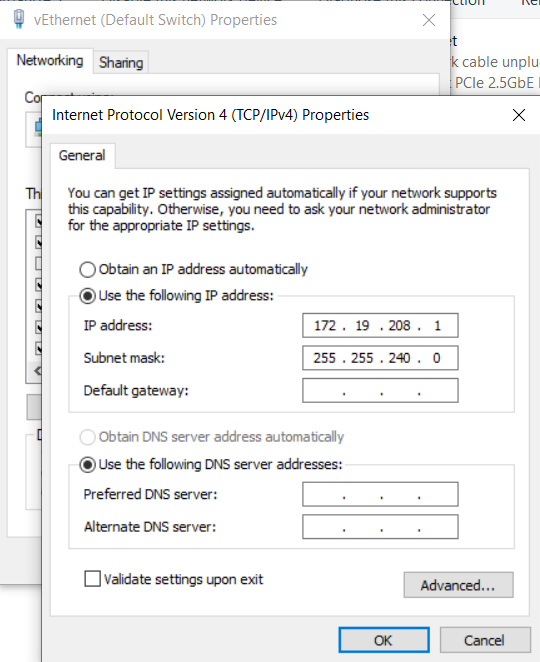 Configure the power policy on the Super Node to "always on"
Super Nodes are most effective when they can stay online as often as possible - that way, their extra weight in the submission process isn't for nothing! After all, you can't submit to a node if it's turned off… We recommend that you check out the system settings for the machine you're promoting to Super Node to make sure that it's set to never sleep, turn off, hibernate, or any other power-saving measures that could take the system offline.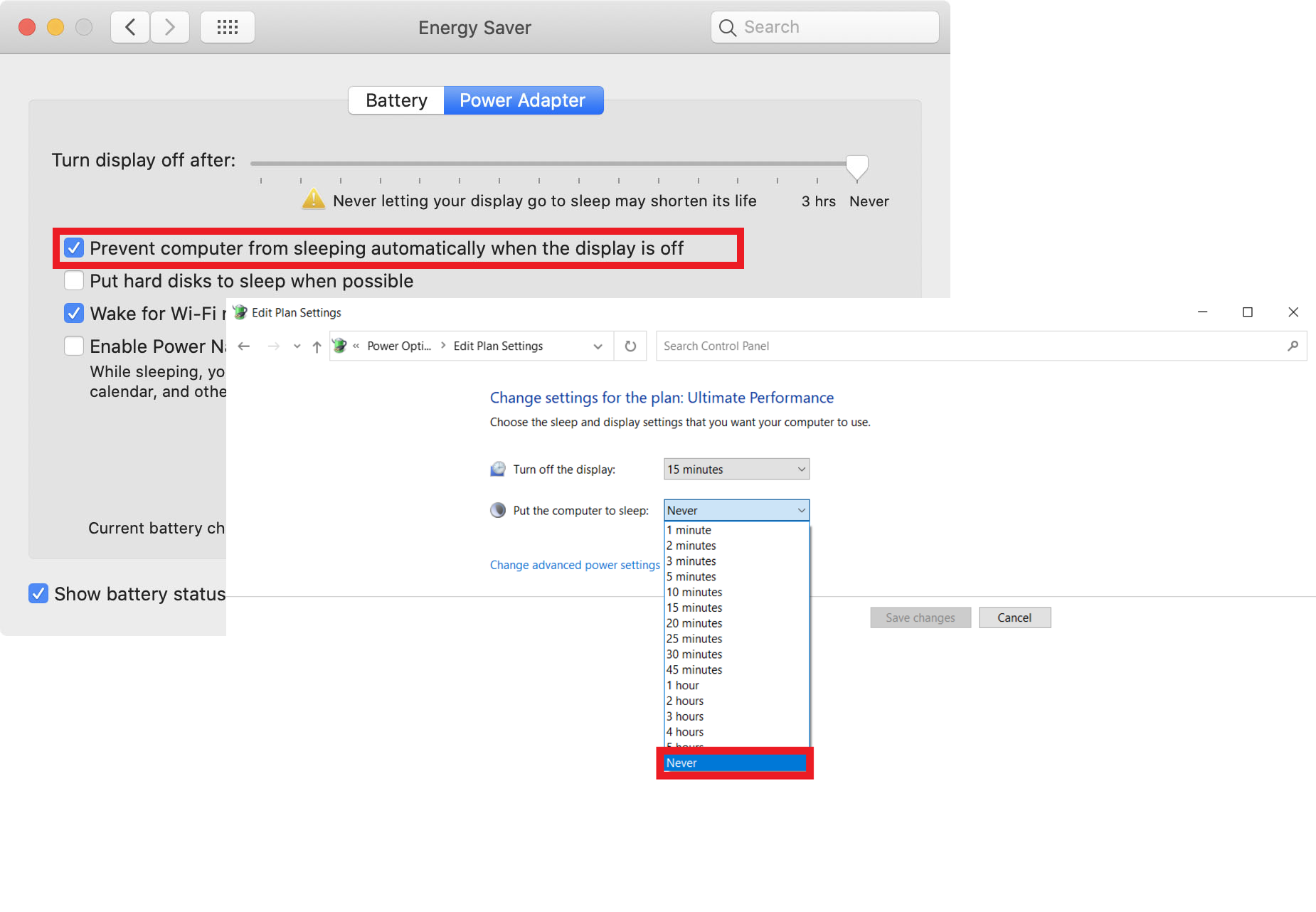 Best Practices
Therse options are less likely to be critical for your SUper Node than the functional recommendations. HOwever, with these changes you stand to strengthen your printing environment even further than just having your Super Nodes always on and statically assigned. Consider these if your tolerance for downtime is very low - or if you just like configuring things!
Add a local queue to your Super Node(s)
Even if you primarily rely on the IPP (Internet Printing Protocol) queue, it may be worth adding a local queue to this machine to make sure that you will always have a method of communicating with the printers should something happen on the network that affected IPP traffic.You can prioritize either IPP or queue printing from the admin interface. This step is optional, but can go a long way in helping your system stay as highly available as possible.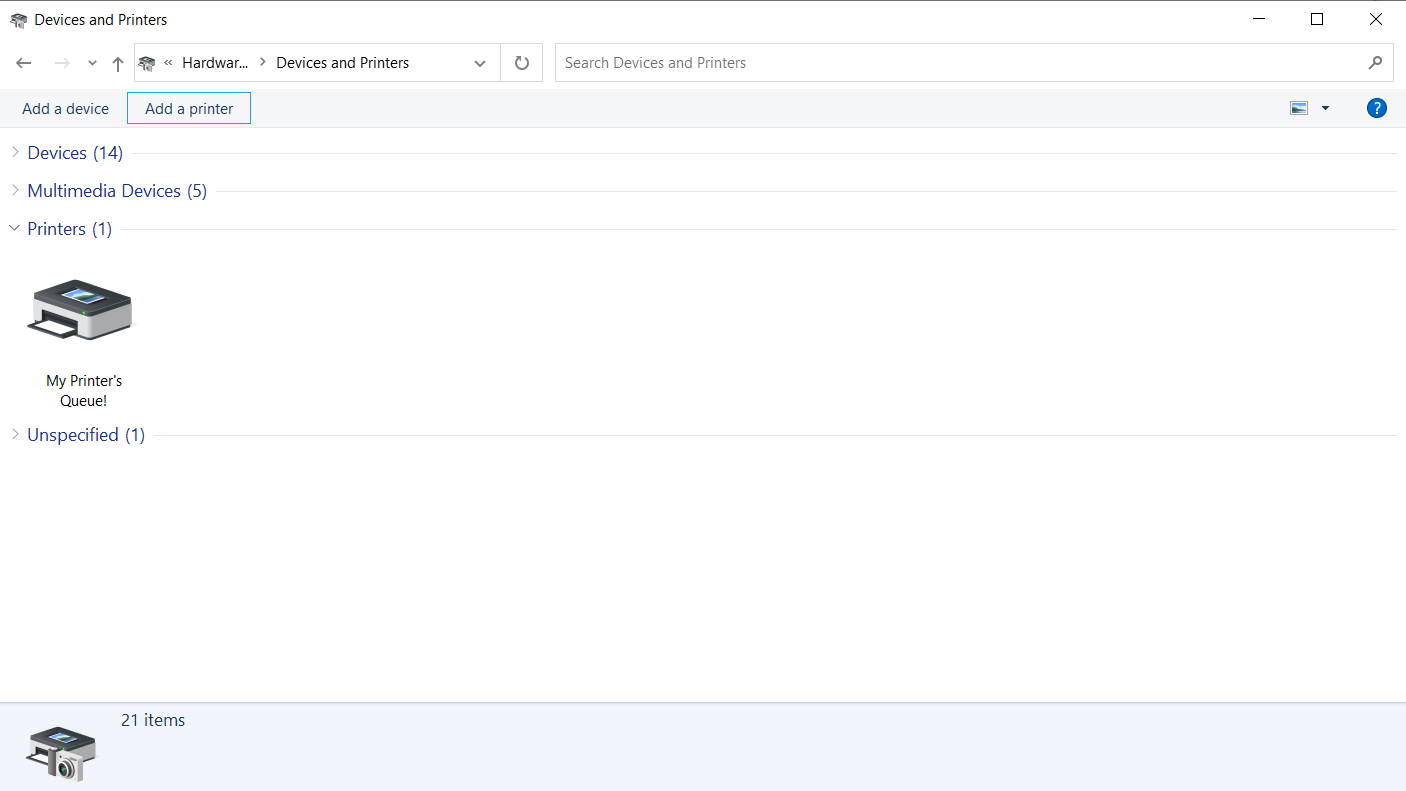 Isolate access to any segregated printer VLANs to just your Super Nodes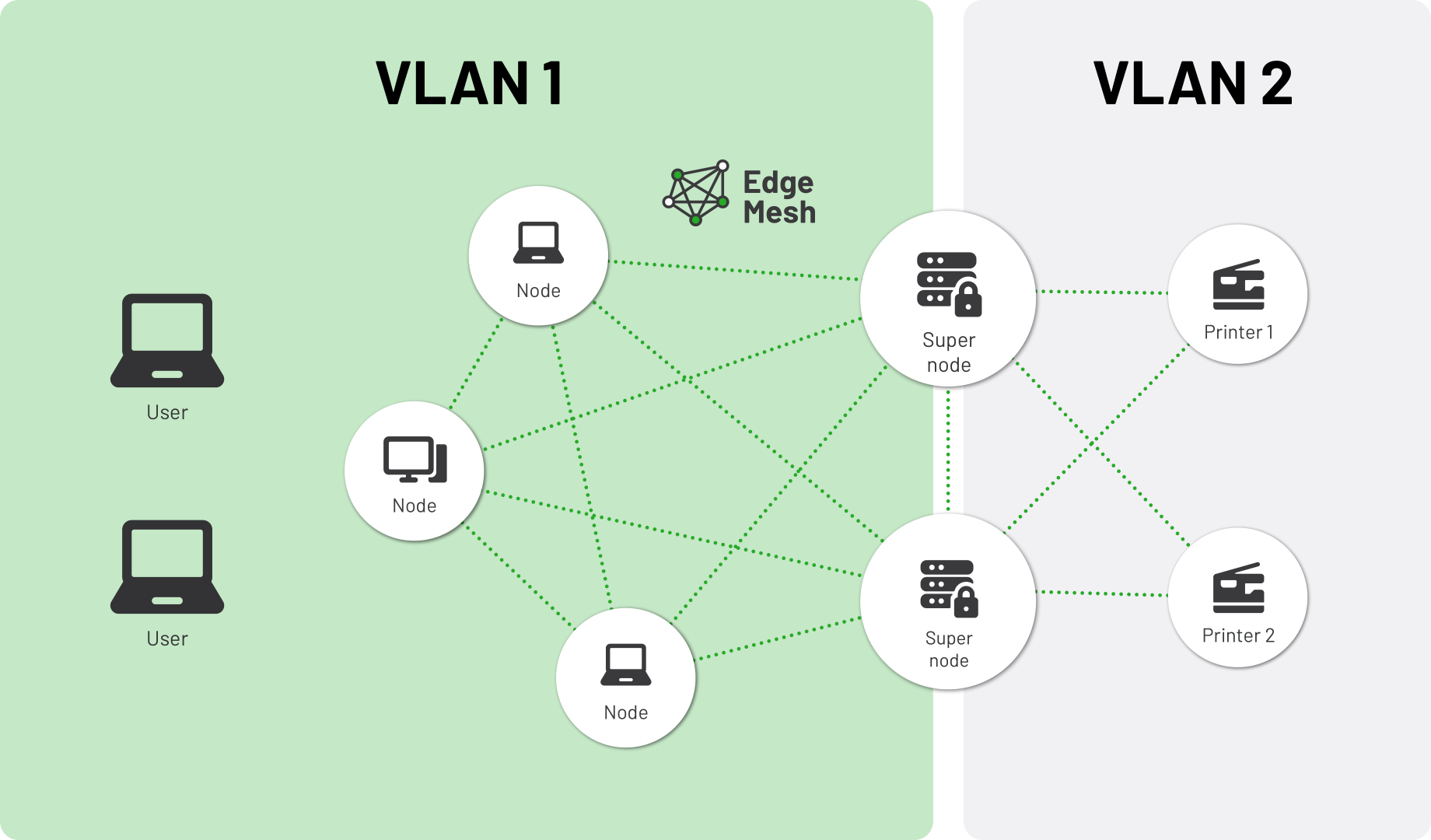 If you're one one of the many organizations that employs network segmentation to isolate certain traffic to certain VLANs, Super nodes are a great option to isolate printing communication to a single host or set of hosts that you know are configured securly. Just add the required rules to the network for the Super Node to support printing and status exchange between itself and the printer, and allow the production vlan access to only the Super Nodes for submission. This is a great way to centralize the control of your network printing traffic.
Add a Super Node to improve HP, Fuji Xerox, Toshiba, or Konica Minolta Full Embedded Application performance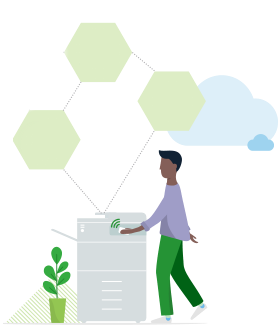 HP OXPd, Fuji Xerox, Toshiba, and Konica Minolta printers all rely on an available Edge Node to relay commands from the cloud services to their Full Embedded Applications. Much like the Super Node configuration can help your iOS printing, adding a Super Node for these multifunction devices can provide a stable point of contact for these printers to work with. You may see a Super Node improve speed and consistency for the apps on these printers.