0) ? window.innerWidth : screen.width; if(width >= 1300){ largeDevice = true; } else{ largeDevice = false; }">
When the iPrint client throws canceled job notifications for successful print jobs
iPrint notifications stating print jobs sent to virtual queues have been canceled are not unexpected behavior since PaperCut is "canceling" the job by moving it from one queue to another. You can disable these notifications for the iPrint client.
Print Job Notifications

Click Start > Programs > Novell iPrint > iPrint Settings > Notifications.

Select the check box to enable the job notification.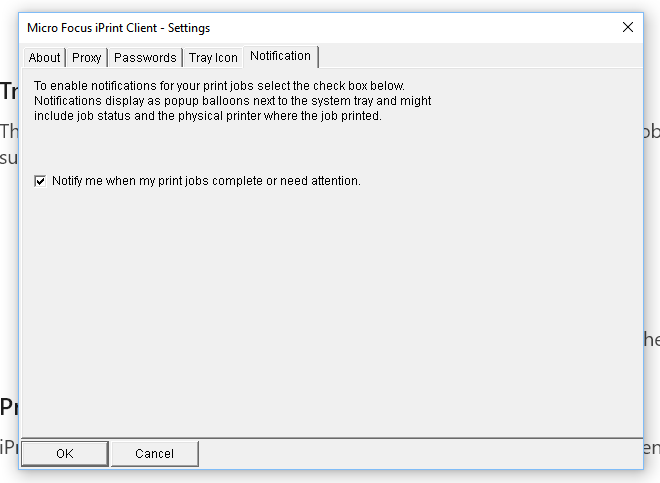 ---
Categories: Troubleshooting Articles , Notifications , Novell
---
Keywords: Novell , OES , iPrint , appliance , Micro Focus
Last updated July 12, 2023