0) ? window.innerWidth : screen.width; if(width >= 1300){ largeDevice = true; } else{ largeDevice = false; }">
Client does not have permissions to send as this sender
"Help! I'm a PaperCut administrator and I'm trying to set up a Scan to Email action but I'm getting the error message "Client does not have permissions to send as this sender". Why does this happen and how do we fix it?"
Customers setting up PaperCut's Integrated Scanning feature might come across this error, most commonly when the email provider is Office 365. The error message may say "Client does not have permissions to send as this sender" or something similar.
Failed to send test notification, check your settings and try again. Reason: Failed messages: com.sun.mail.smtp.SMTPSendFailedException: 550 5.7.60 SMTP; Client does not have permissions to send as this sender.
This happens when a Scan to Email scan action is configured to send the email on behalf of the user, setting the user's email as the 'From' address, however an email provider such as Office 365 will reject this because sending on behalf of another user is not allowed. (It used to be allowed back in the days of on-premise Exchange servers, but customers migrating to Office365 soon noticed they could no longer get away with this configuration.)
One way to get this working is to set up an SMTP relay following the instructions in Option 3: Configure a connector to send mail using Microsoft 365 or Office 365 SMTP relay in this Microsoft article: How to set up a multifunction device or application to send email using Office 365.
However we think it's much easier to resolve this problem by editing the settings in the scan action so that the "From" address matches the Username configured in the SMTP server options in PaperCut.
For example in the screenshot of the SMTP Server Options below, note that the Username and From address field are set to the address of a dedicated email account for the PaperCut server.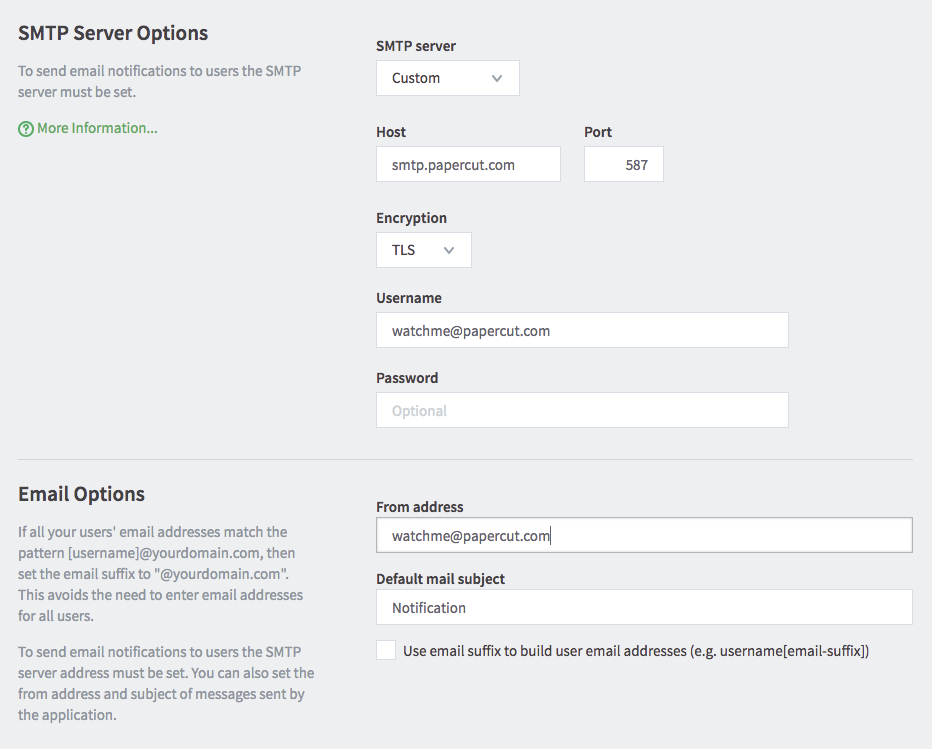 Then in the Scan Actions menu, the Scan to My Email action is configured to send from that same email address, as opposed to a different one.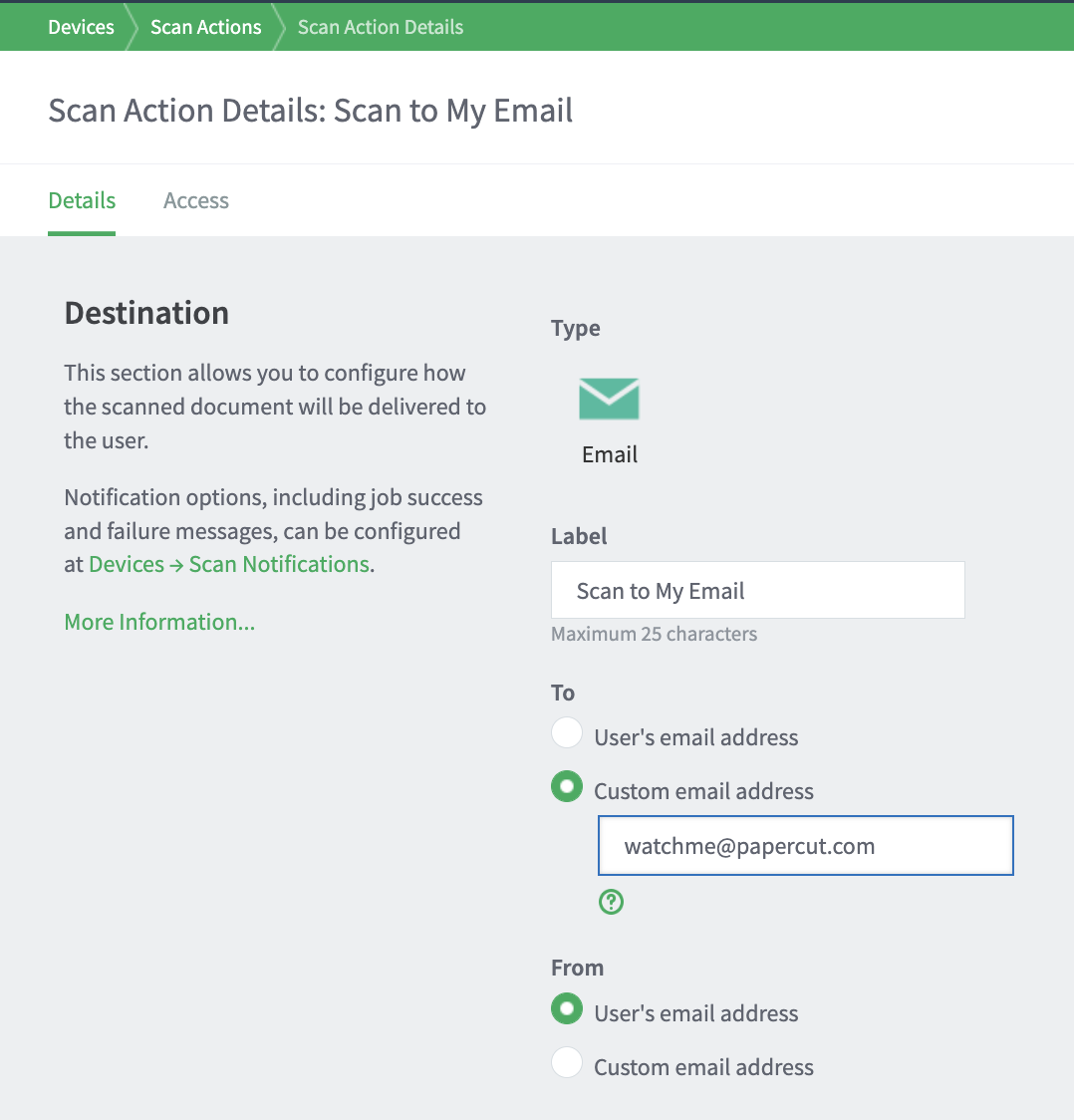 If the scan action were configured to send From "User's email address" we think this will result in the "Sender is not authenticated" error.
Still have questions?
Let us know! We love chatting about what's going on under the hood. Feel free to leave a comment below or visit our Support Portal for further assistance.
---
Categories: Troubleshooting Articles , Integrated Scanning
---
Keywords: Email , Integrated Scanning , Scan to Email , Device Scanning , Microsoft Exchange , Office 365 , Windows , mf-only
Last updated May 16, 2022