0) ? window.innerWidth : screen.width; if(width >= 1300){ largeDevice = true; } else{ largeDevice = false; }">
Scan to Home Folder
"Help! I'm a PaperCut administrator, and I'm wanting to set up a Scan Action that will scan files directly into a user's Home Folder. How can I configure this in PaperCut?"
What is a Home Folder?
Home Folder / Home Directory is a user attribute in Windows Active Directory and other user directories. This article assumes you already have Home Folders set up in your environment.
In PaperCut, this attribute gets synced from the directory and you can see it on the User Details page under "Home Directory". (You can also configure PaperCut to sync the home folder path from a different AD attribute as discussed in our article Importing User's home folder from non-standard fields in Active Directory.)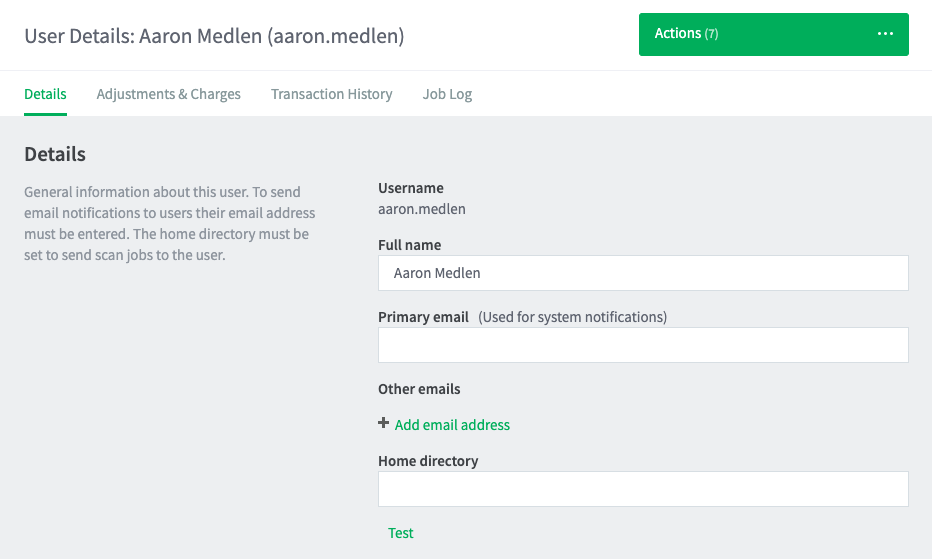 How to set up a Scan to Home Folder action
Choose Devices, then Scan Actions, then Create New.
Set the type of scan action as Folder.
For the Path select User's home folder.
Select any other options as desired, then click Save & configure access.
Finally test out your new Scan Action by logging into a device and completing the scan. For troubleshooting please refer to Troubleshooting PaperCut Integrated Scanning.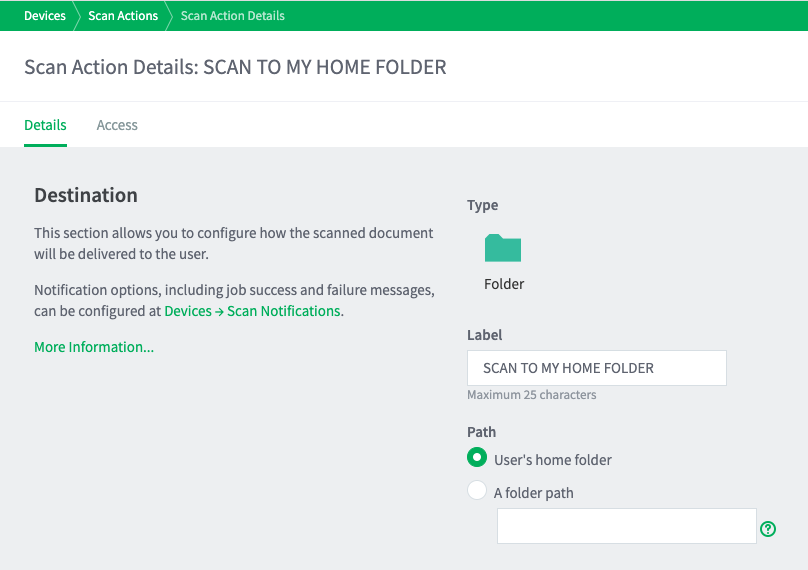 ---
Still have questions?
Let us know! We love chatting about what's going on under the hood. Feel free to leave a comment below or visit our Support Portal for further assistance.
---
This article was last edited by Aaron Pouliot on May 12, 2023, at 02:09 AM.
---
Categories: How-to Articles , Integrated Scanning
---
Keywords: TODO , TODO
Last updated November 24, 2023