0) ? window.innerWidth : screen.width; if(width >= 1300){ largeDevice = true; } else{ largeDevice = false; }">
How to upload a PaperCut Pocket or PaperCut Hive Activation Key
This article guides you on how to upload your PaperCut Pocket or PaperCut Hive Activation Key/Code into an existing PaperCut Pocket or PaperCut Hive instance.
Steps
Log into PaperCut Pocket/Hive instance with your usual credentials. Once logged in, please click on your name/email address in the top right hand corner. A drop down will appear and give you several options.

Click on Billing and Subscription to continue.

Once the Billing and Subscription section has opened up, all you need to do is locate the Activate Key button in the bottom left corner of the subscription card.

You're nearly done! The last pop-up will ask you to enter the new activation key that has been supplied to you. Enter this in the box and then hit Continue.
You'll see a quick overview of your new subscription details. Once you've reviewed this, simply click 'Continue' again and you are done.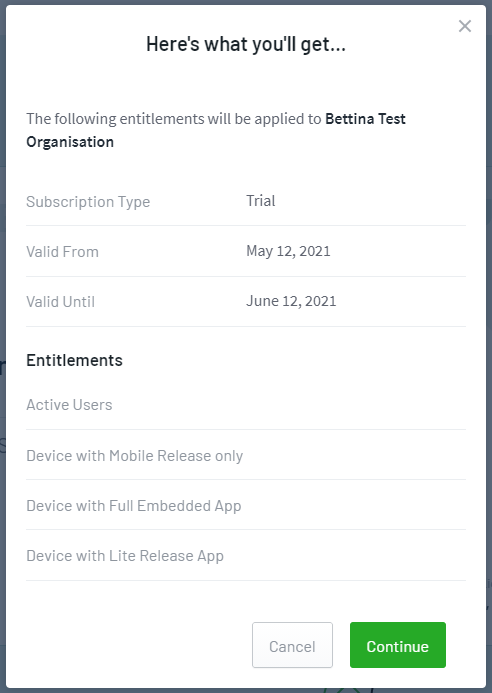 Have a question?
Let us know! Feel free to leave a comment below or visit our Support Portal for further assistance.
For more information about PaperCut Pocket and Hive, check out the PaperCut Pocket and Hive Help Center.
---
Categories: PaperCut Pocket and Hive KB Articles , Pocket & Hive How-to Articles
---
Last updated July 12, 2021