0) ? window.innerWidth : screen.width; if(width >= 1300){ largeDevice = true; } else{ largeDevice = false; }">
"Printing for iOS is currently not set up, contact your administrator if you want to print from your iPhone" error message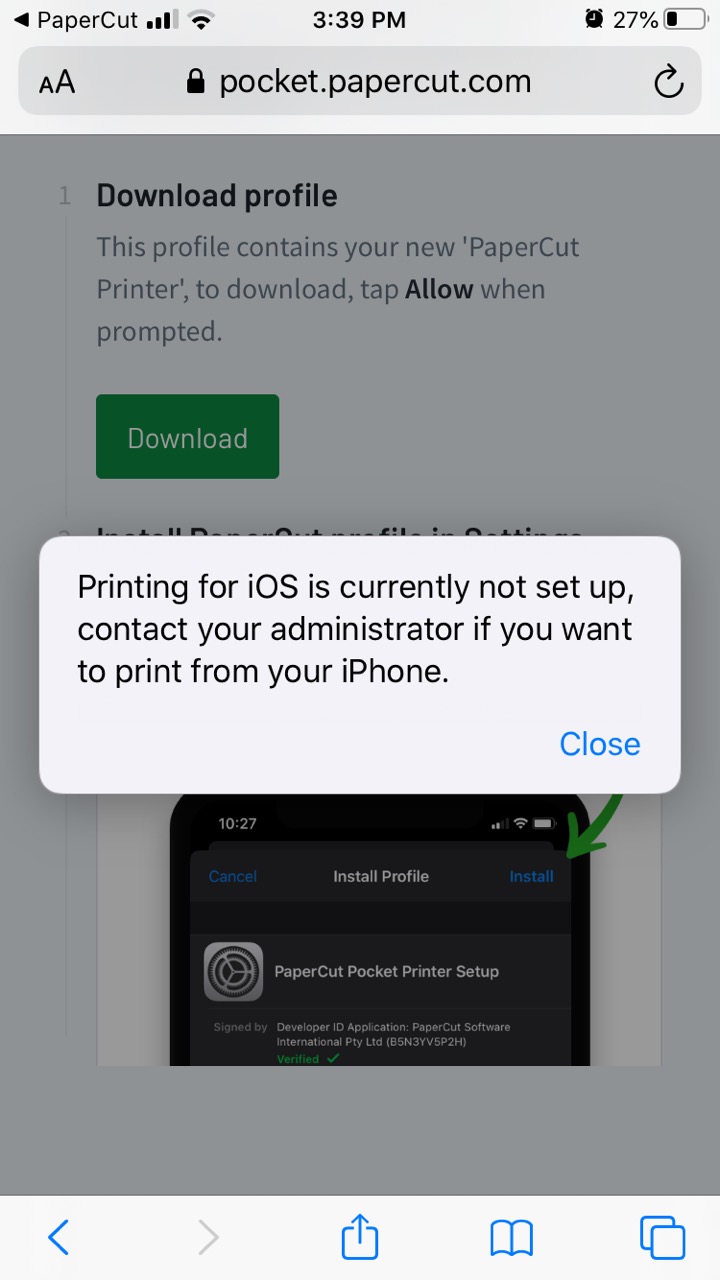 Your environment might need a little configuration to get iOS printing up and running - but fear not! It's super easy to get set up and printing from these devices.
I'm a user and I'm receiving this problem
That's no fun! Feel free to send this article over to the folks in charge of your PaperCut Pocket or PaperCut Hive environment! There are some steps for them below to make sure that you're up and running in no time flat!
I'm an administrator and my users are reporting this error
iOS printers will require a consistent point of contact in order to submit print jobs. To enable iOS printing in your environment, we need to set up either a Super Node or the Cloud Node from your PaperCut Pocket or PaperCut Hive management portal.
Which to choose?! Cloud Node vs Super Node
Cloud Node:
The Cloud Node is a Node that we host in our Public Cloud infrastructure. This node is securely accessible anytime, anywhere, ready to get your print jobs back to your network for printing. Enabling the cloud node will allow all of your users (iOS or not) to print from off of the network. For more information on the cloud node, check out our Cloud Node Summary in the Edge Mesh Management help center page.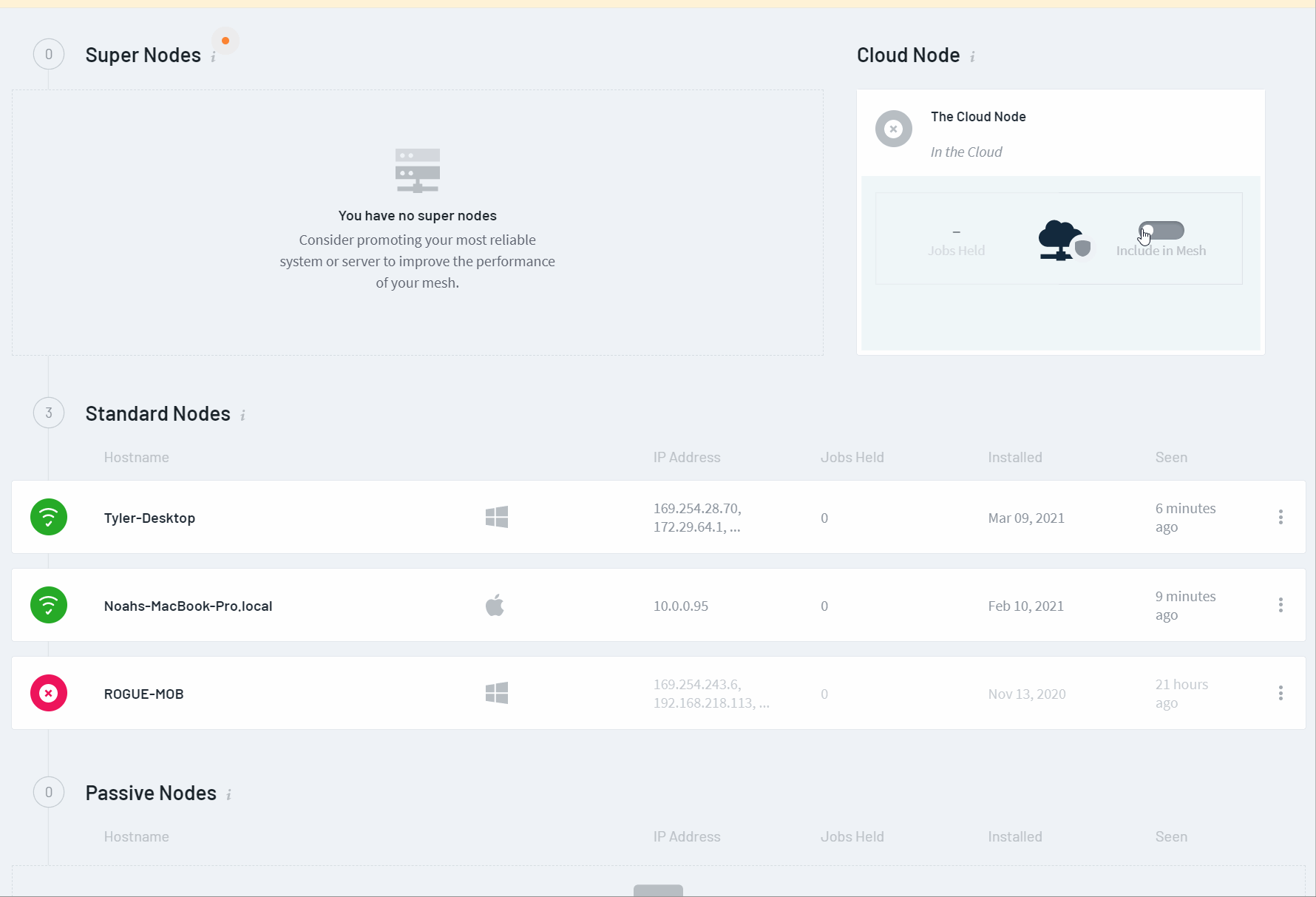 Super Node:
Super Nodes are edge nodes that we like to weigh a little heavier in the node selection process. They're generally any computer that you feel confident won't leave your network (think: that retired server you have, the reception desk PC, some computer with a broken power button).
The Super Node is a great option if you want to keep all your print jobs enabled on the local network only. You don't mind if your users can't print while on the morning coffee run. Ideally, Super Nodes will have a static IP address to make iOS printing as simple as possible. For more information on the Super Node configuration, check out the Super Node summary in the Edge Mesh Management manual page.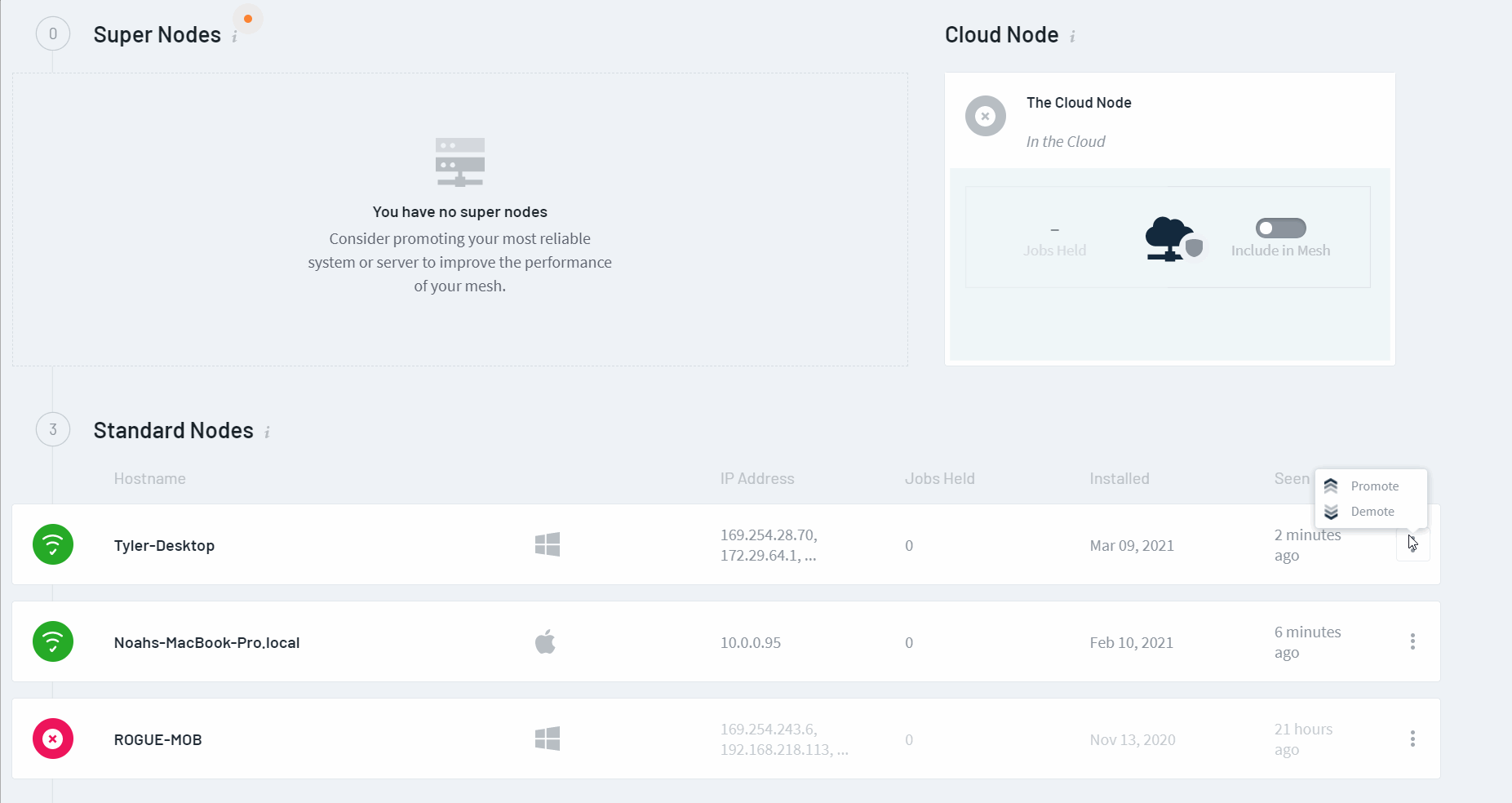 Still have questions?
Let us know! We love chatting about what's going on under the hood. Feel free to leave a comment below or visit our Support Portal for further assistance.
---
Categories: PaperCut Pocket and Hive KB Articles , Pocket & Hive End-user Articles
---
Keywords: iOS Printing , iOS Printing not configured , End-User Help , Mobile , iOS
Last updated November 3, 2021