Print Deploy overview
Print Deploy is a print queue deployment tool that gets the right printer drivers and print queues to the right person in the right location, effectively.
It enables users to move between locations, for example, branches, offices, or campuses, without them having to set up any printers. The location's printers are dynamically downloaded onto their computers - it just works!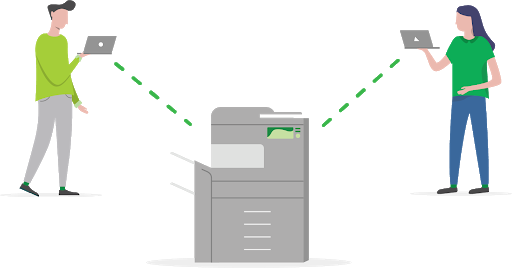 And just as importantly, Print Deploy simplifies the time consuming, frustrating tasks of setting up print queues and deploying drivers in managed environments.
To go to the Print Deploy page, click the Enable Printing tab.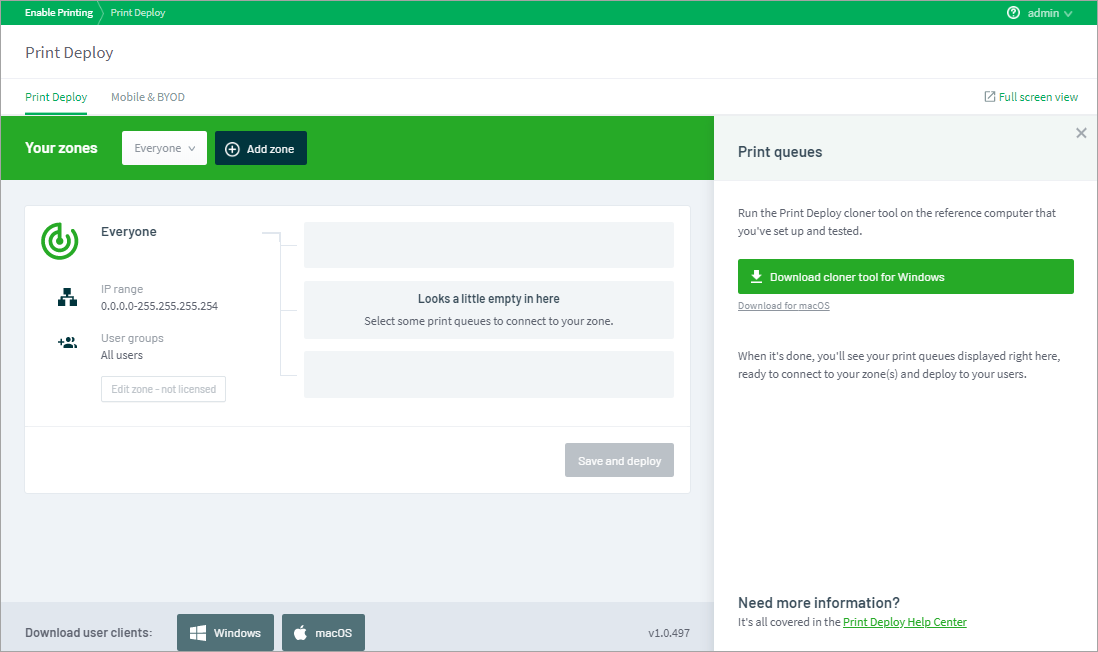 For more information about setting up Print Deploy, see the Print Deploy Help Center.