Hey, you've landed on a page that we've updated and made even better! Go see the new section on our website called Discover.
This Discover section provides you with everything you need to know and covers stories and practices on how our customers use our solutions to get the most out of their printing, scanning and copying environments.
All topics are covered in the new section, but we may have written a page or two before our morning coffee, so we've left these pages active just in case :-)
Reports in PaperCut come in three categories:
Get access to the most important data in realtime - straight from your web browser, from anywhere on your network
Create reports with custom data by specifying date ranges, filtering and sorting by the data available. Great to give you different perspectives on printing usage
Create fully customizable reports (using third-party tools like Jasper) to suit your unique business requirements
Create reports that will be regularly generated and emailed to members of your organization or scheduled to be saved to disk. Great for sending regular reports to managers without even needing to compile it first
One Click Reports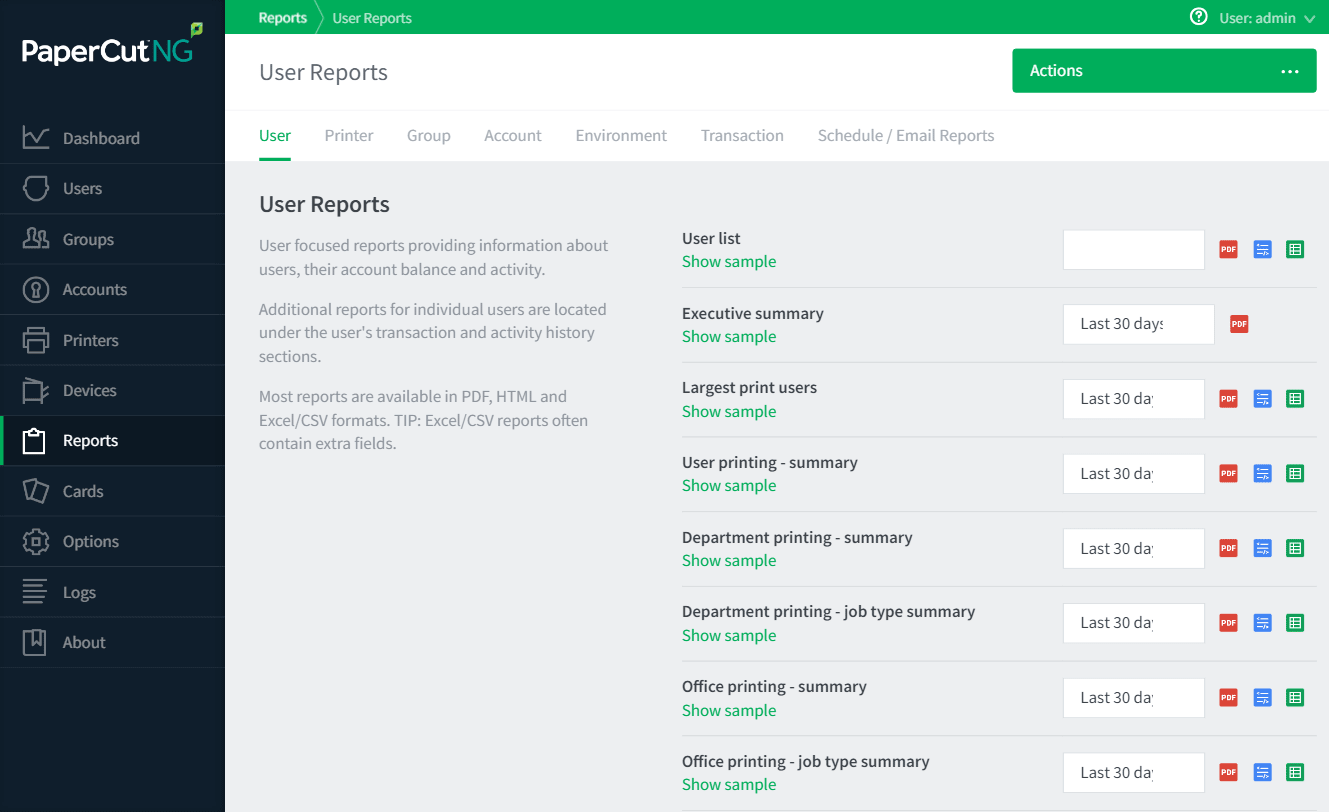 Access 50+ common reports with one click
Run reports from anywhere on the network with a standard web browser
See the sample of the report before running it
Options include PDF reports, HTML and Microsoft Excel
Dozens of standard pre-built reports covering, users, printers, shared accounts, groups and logs
Customize report headers with your own organization's logo and details
For a list of one click reports including screenshot samples see the Reporting in Detail tour section.
Ad Hoc Reports
The print log provides a detailed record of printing activity.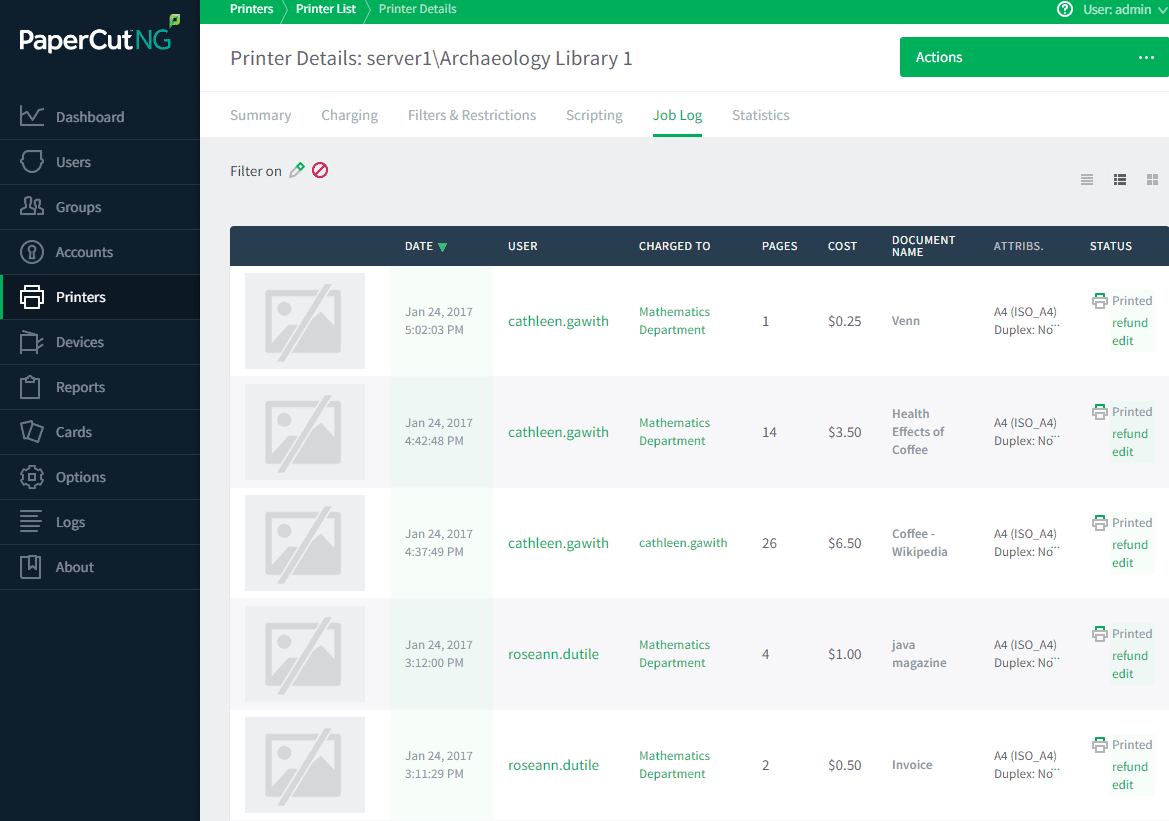 The filter panel narrows the results shown in the print log table.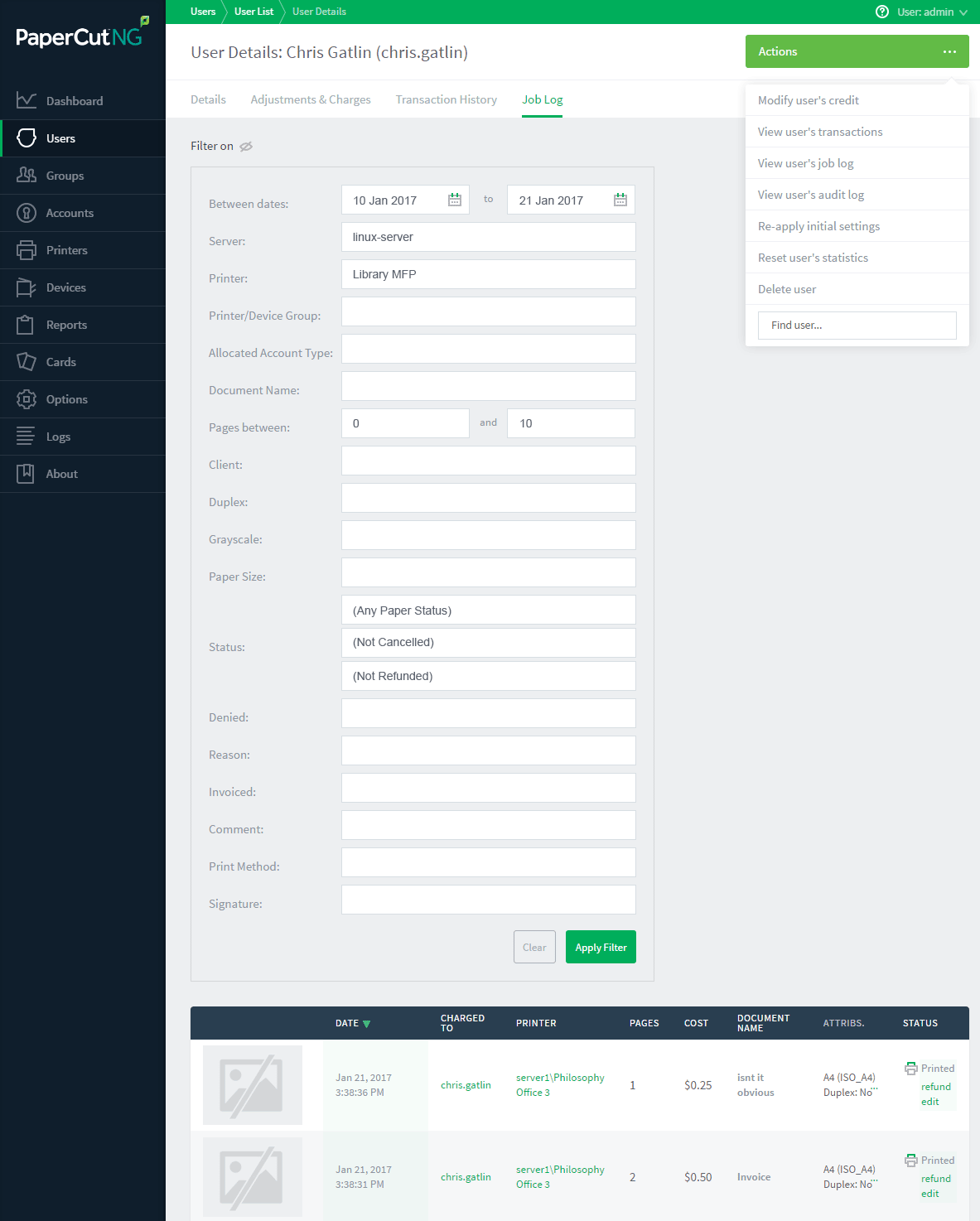 The filter shown in the example will show the print logs for all students who printed between the given dates, and whose printing was denied because they had run out of credit.
The report panel generates reports based on the data shown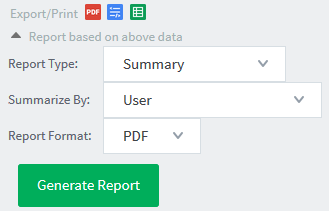 Construct your own datasets for reports
Run reports over given date ranges or filters
Export data from lists or tables
Custom Reports
PaperCut now provides the power to "build-your-own" reports to suit your unique business requirements. There are three fully-customized reports available, and you can build them using an external tool such as Jasper Studio. You can launch and schedule each custom report in a similar way to the built-in PaperCut reports, including exporting your reports to CSV. We have a roadmap for further Custom Reports features in the near future, so stay tuned for updates.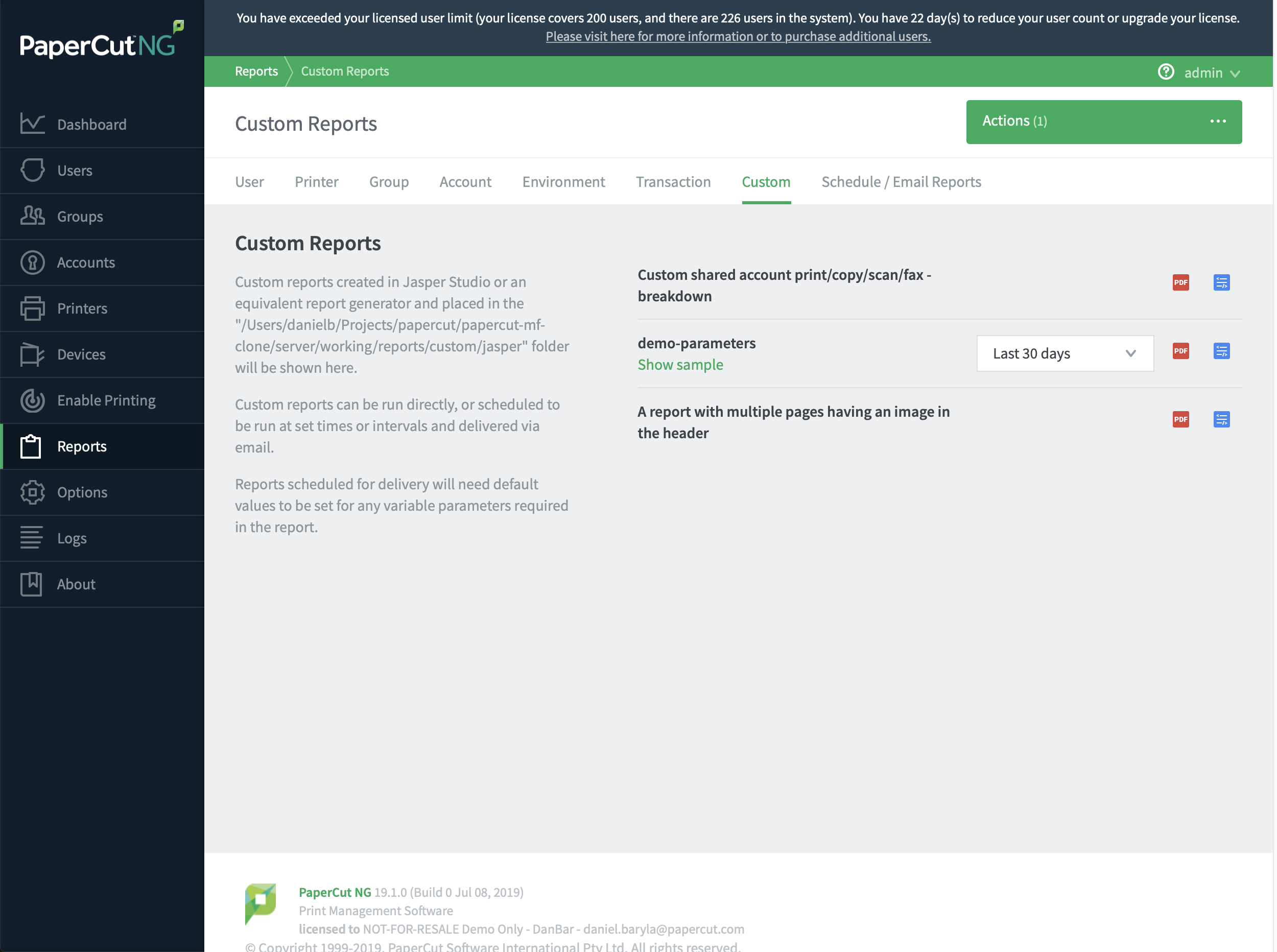 Schedule / Email Reports
Have reports automatically generated for you
Reports arrive direct to your inbox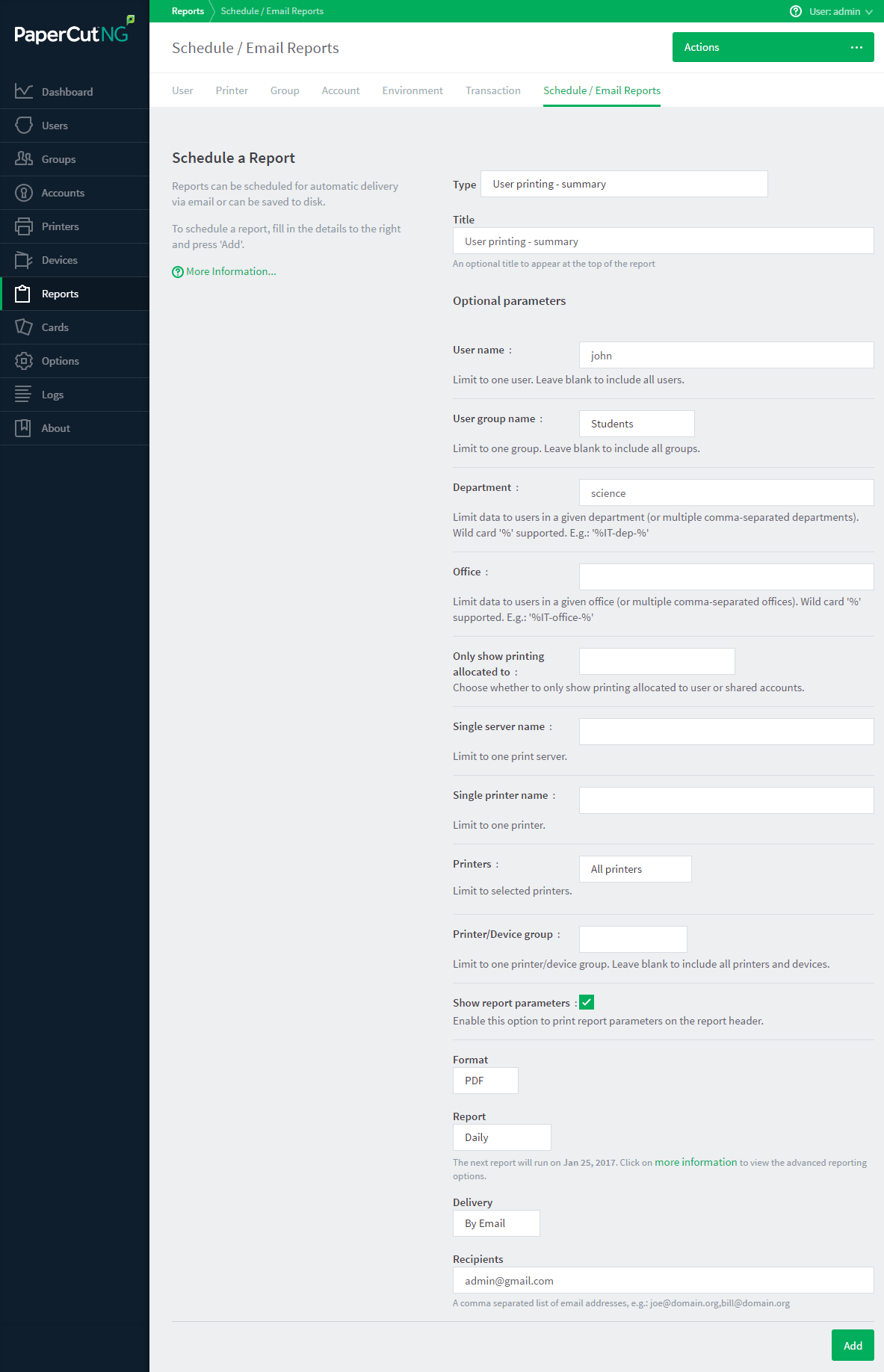 Format Choice
All reports are available in PDF, CSV/Excel and HTML format
Preview reports directly in the browser prior to printing
Quickly open report data in Microsoft Excel for further analysis or presentation
Charting
Advanced charts complement printable reports
Charts are interactive and reflect data in real-time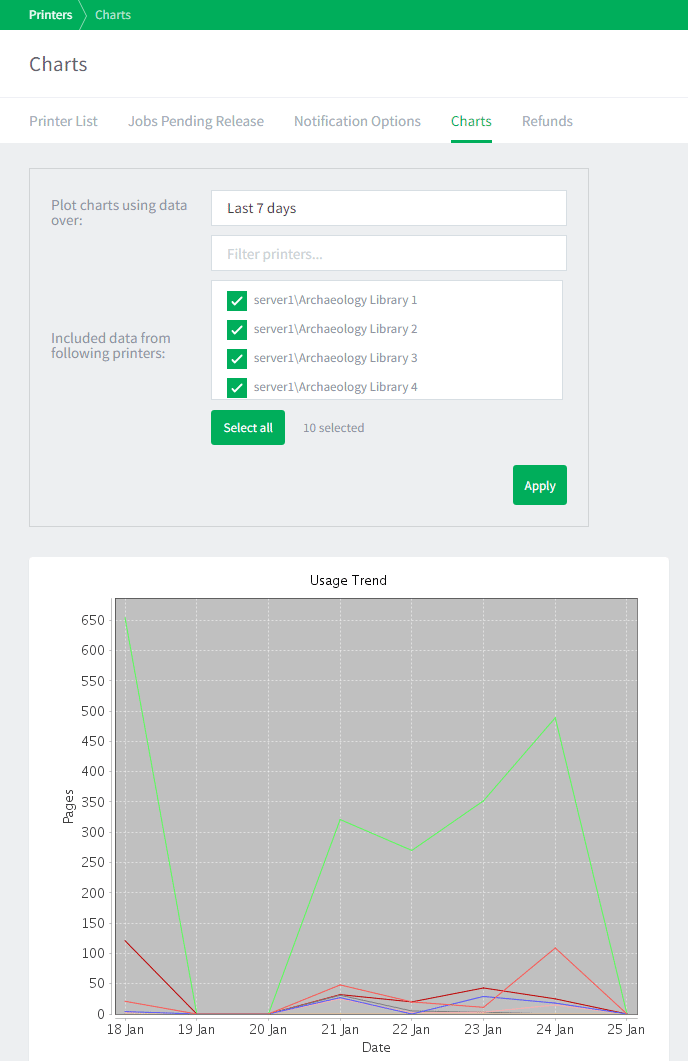 ---
Check out Reporting in Detail for a full list of reports.