Hey, you've landed on a page that we've updated and made even better! Go see the new section on our website called Discover.
This Discover section provides you with everything you need to know and covers stories and practices on how our customers use our solutions to get the most out of their printing, scanning and copying environments.
All topics are covered in the new section, but we may have written a page or two before our morning coffee, so we've left these pages active just in case :-)
The user web interface provides a range of functionality that empowers users to make the most of PaperCut without requiring intervention from administrators. The user web interface allows users to do what they need for themselves, and quickly get back to what they were doing.
The following screenshots demonstrate some of the available features:
---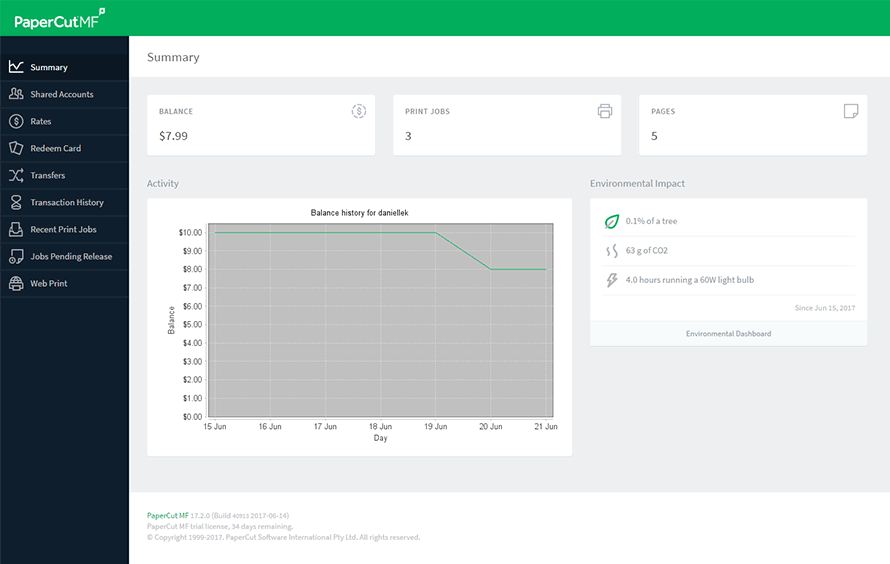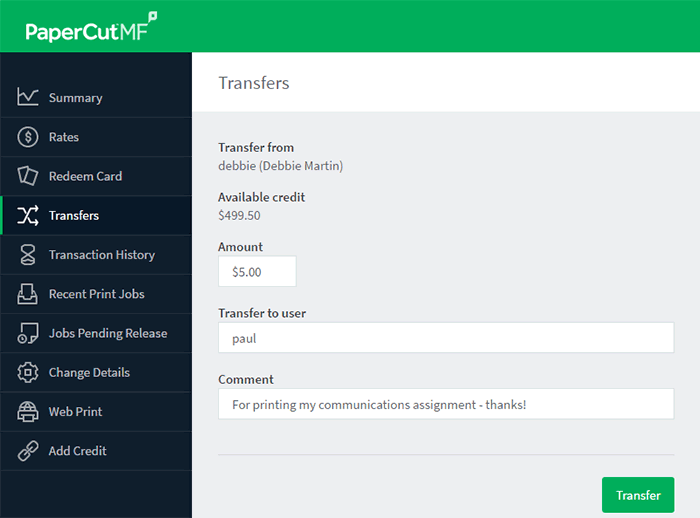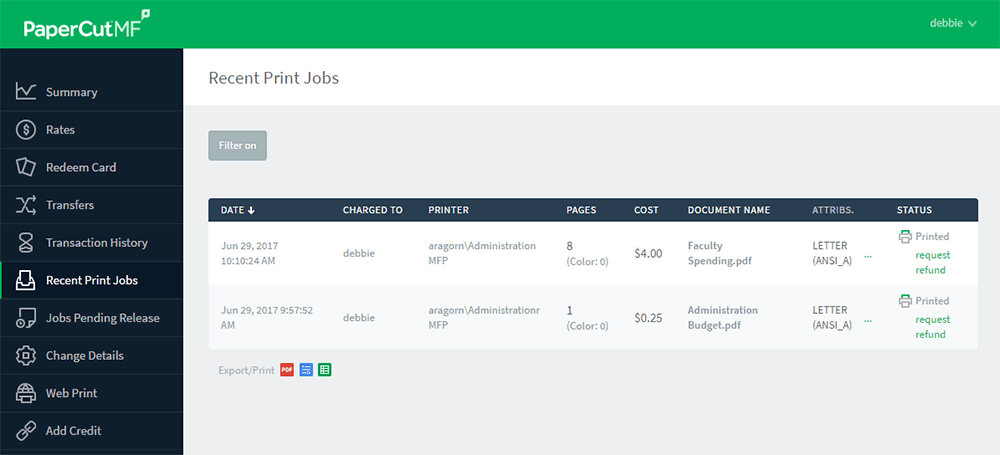 ---
Mobile User Web Interface
When the user web interface is accessed from a mobile browser, such as Mobile Safari from an iPhone, a lightweight interface is presented. This interface has been optimized for viewing on mobile devices and provides access to common tasks.
---
Other Features
Features in the user web interface may be enabled or disabled as required. For example, the ability to transfer funds between users may be disabled, or minimum and maximum limits may be assigned.
The user web interface also provides the entry point for the Web Print module. This module allows users to print common document formats without needing cumbersome printer drivers. It makes managing adhoc laptops that much easier.
Administrators may enable the online refund management system. This allows users to request refunds via a web form and administrators or office staff can quickly process these requests in a semi-automated deny/approve system.
The user web interface may be styled to match your organization or intranet pages. See the Customizable tour section for an example.
Use the payment gateway module to facilitate transfers from external sources such as credit cards or bank accounts.