Optical Character Recognition (OCR)
Hey, you've landed on a page that we've updated and made even better! Go see the new section on our website called Discover.
This Discover section provides you with everything you need to know and covers stories and practices on how our customers use our solutions to get the most out of their printing, scanning and copying environments.
All topics are covered in the new section, but we may have written a page or two before our morning coffee, so we've left these pages active just in case :-)
Smarter documents just a scan away
Turn your scans into text-searchable and editable documents in seconds. Now that's smart.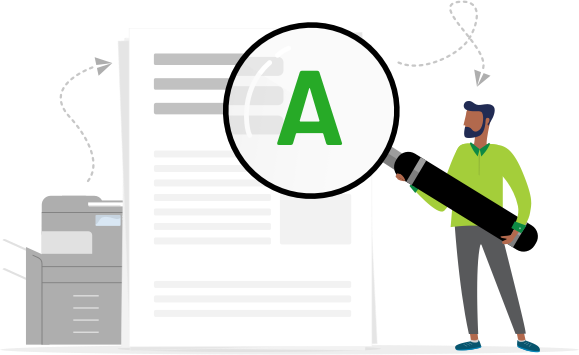 PaperCut MF's OCR is all about creating smarter, more usable documents.
How? Well, whenever you scan something, you can choose to make the final document a text-searchable and editable smart document.
Plus, like everything we make, it's really easy to use – all it takes is a simple tap-and-scan action.

Easy from the get-go
PaperCut MF's OCR effortlessly slots into any print setup to make smarter documents a reality for any workplace.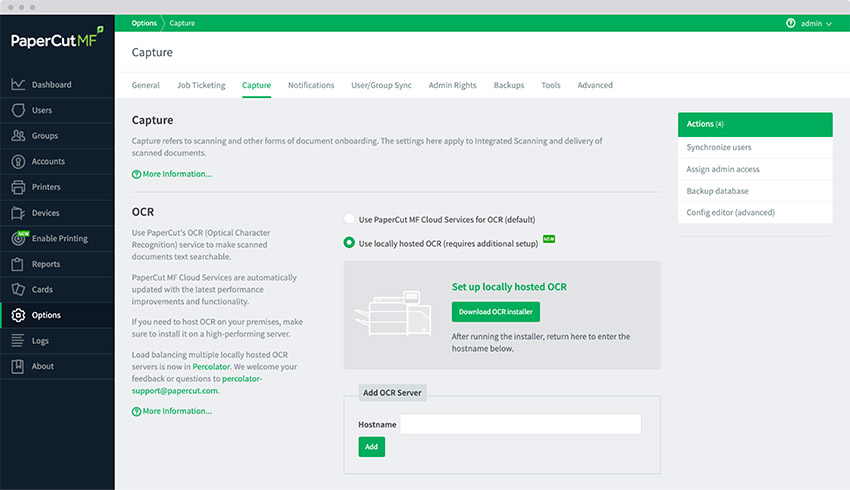 No OCR add-ons needed
For a long time, searching and editing scans meant buying specialized third-party tools. Not anymore.
PaperCut MF's OCR works right out of the box for all kinds of workplaces, rounding out the ultimate trio of scan actions:
Choose your scan destination (email, network folder, or cloud storage provider).
Set your scan specifications.
Text-search your scanned document as a PDF, or edit it as a Word document.
Built into Integrated Scanning
We want every PaperCut customer to have smarter documents – so we made OCR a stock feature.*
OCR is part of PaperCut MF's Integrated Scanning suite, which works with multiple platforms, brands, and devices.
So if you've got PaperCut MF, you've got OCR superpowers as well.
*PaperCut Maintenance & Support license required for both cloud and locally hosted (on-premise) OCR.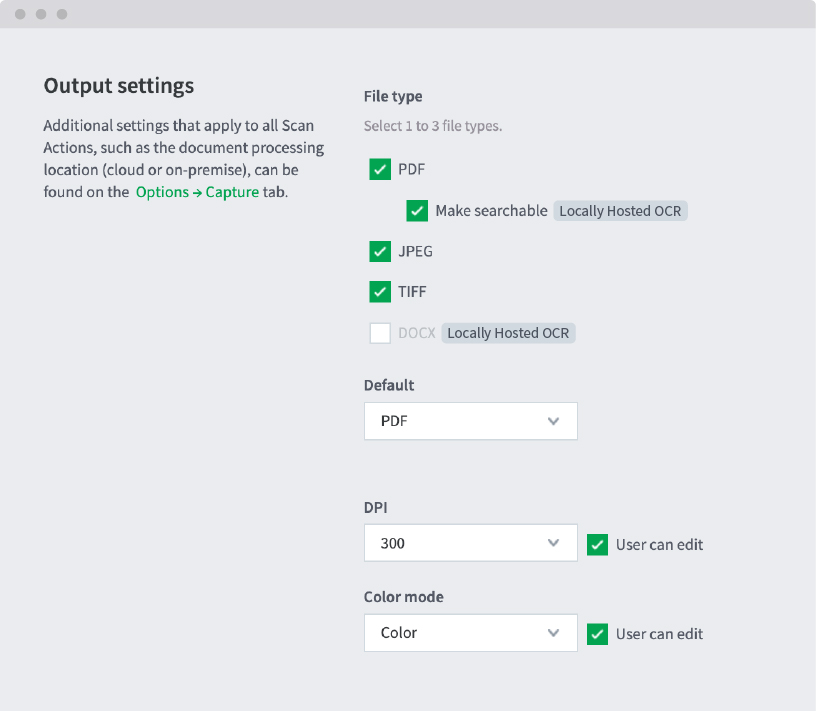 Locally hosted and compliant
If you have local data hosting requirements, we have you covered.
With regional data centers in America, Europe, and Australia, you can meet more of your compliance obligations in more corners of the world – and that goes for all our cloud services.
Want even better control over your data hosting requirements? We have an locally hosted (on-premise) OCR solution for that, too.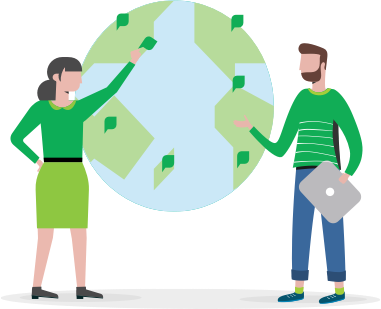 On the ground or in the cloud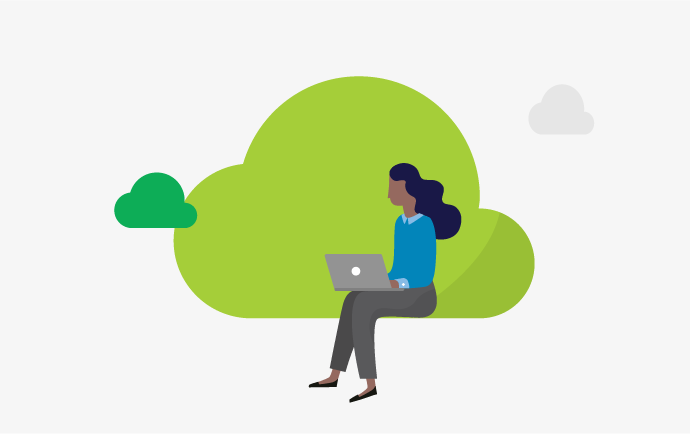 Cloud OCR
Turn scans into smarter documents with PaperCut MF's convenient cloud-based OCR solution.
It's supported by our regional data centers to meet more of your local hosting requirements.
FIND OUT MORE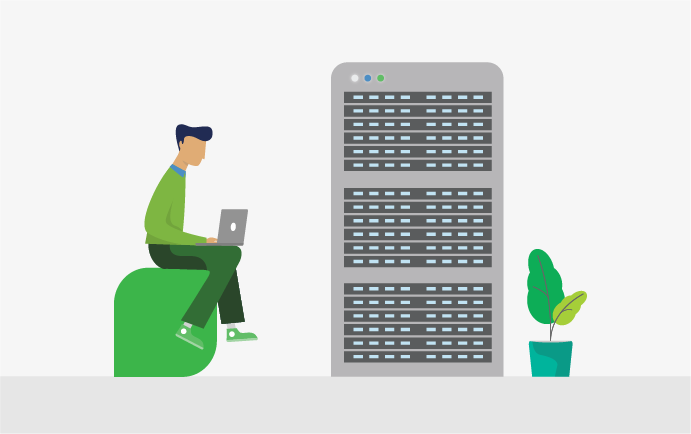 Locally hosted (on-premise) OCR
Deploy PaperCut MF's OCR solution at your site with a simple installer.
If you need to scale up for higher processing power, the multi-server version is now available in the PaperCut Percolator, our ever-evolving home for beta releases. May require additional licensing
FIND OUT MORE
Want to know more about about PaperCut MF's OCR?
Ask us a question – we'll get back to you in no time.