DIY print management for everyone

Explore

Powerful print management for printers and MFDs

Explore

Print management for small businesses in the cloud

Explore

Complete cloud-native print management for business

Explore
Server options

Cross-platform — single or multiple servers on any combination of:

Windows
Linux
Mac Server
Novell

Cross-platform — single or multiple servers on any combination of:

Windows
Linux
Mac Server
Novell

Cloud solution — No server required
Cloud solution — No server required
Client options

Printing supported from all major desktop, mobile, and tablet OSs:

Windows
Linux
Mac
Chromebook
iOS (iPhone and iPad)
Android
UNIX

Printing supported from all major desktop, mobile, and tablet OSs:

Windows
Linux
Mac
Chromebook
iOS (iPhone and iPad)
Android
UNIX

Printing supported from all major desktop, mobile, and tablet OSs:

Windows
Mac
Chromebook
iOS (iPhone)
Android
Linux - planned

Printing supported from all major desktop, mobile, and tablet OSs:

Windows
Mac
Chromebook
iOS (iPhone)
Android
Linux - planned

Hosting options

Self-hosted DIY options:

On-prem server
Private cloud (Azure, AWS, GCP, and others)

Self-hosted or partner managed:

On-prem server
Private cloud (Azure, AWS, GCP, and others)
Cloud managed (via partners)

Fully-hosted and fully-managed:

Fully-hosted and fully-managed:

Printer and MFD Options

Printing supported on all popular printing brands:

Brother
Canon
Dell
Epson
Fuji Xerox
HP
Konica Minolta
Kyocera
Lexmark
Muratec
Ricoh
Riso
Oki
Samsung
Sharp
Sindoh
Toshiba
Xerox
Wide-format printers

...and others

Printing supported on all popular printer brands, and MFD embedded software available for the majority of popular MFDs including:

... and others

Printing supported on all popular printing brands:

Brother
Canon
Dell
Epson
Fuji Xerox
HP
Konica Minolta
Kyocera
Lexmark
Muratec
Ricoh
Riso
Oki
Samsung
Sharp
Sindoh
Toshiba
Xerox

...and others

Printing supported on all popular printer brands, and MFD embedded software (PaperCut Hive App) available for the majority of popular MFDs:

Dell
Epson
Fuji Xerox
HP
Konica Minolta
Kyocera
Muratec
Ricoh
Samsung
Sharp
Sindoh
Oki
Riso
Toshiba
Xerox

Check PaperCut Hive App availability for your MFD

External Database Options

Inbuilt database suitable for most sites. Optional external database options:

Microsoft SQL Server
Oracle
MySQL
Postgresql

Inbuilt database suitable for most sites. Optional external database options:

Microsoft SQL Server
Oracle
MySQL
Postgresql

N/A - Fully hosted and managed cloud system.

N/A - Fully hosted and managed cloud system.

For detailed information check out detailed system requirements:
System requirements

Release history
System requirements

Release history
System requirements

Release history
System requirements

Release history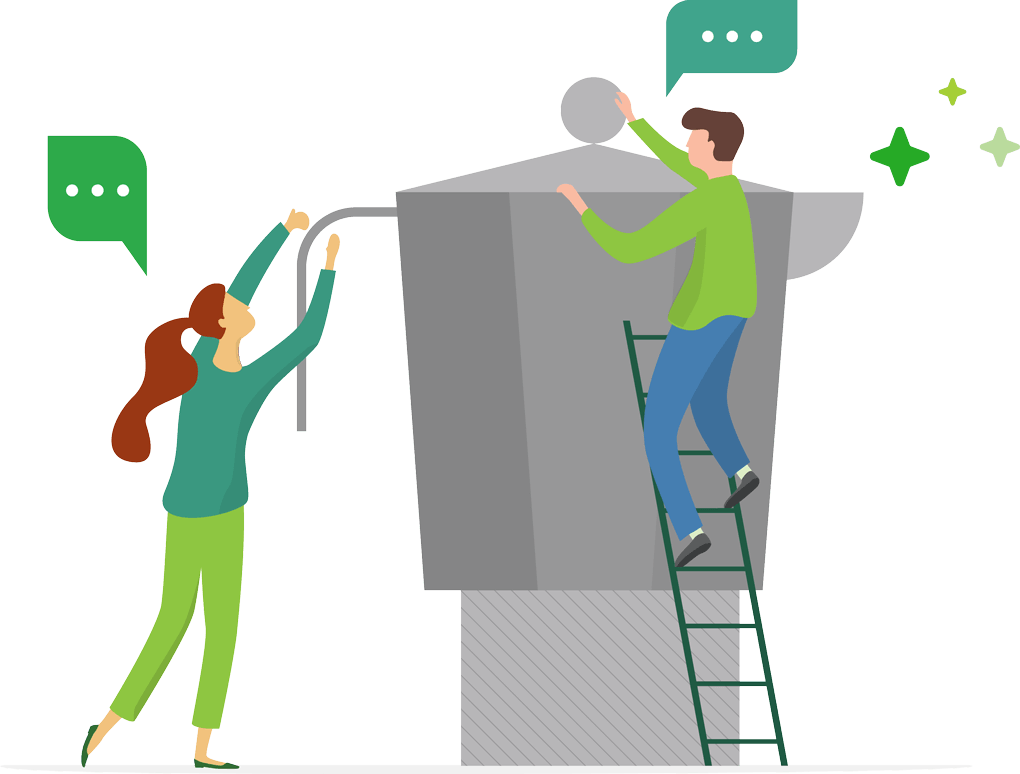 See what's in beta
Innovation never stops at PaperCut. Sit down with us for a cafe lattè and join the conversation.
The things you can't see...
Passionate team
Did you know that EVERYONE at PaperCut is a trained coffee barista. We're passionate about our code and our coffee!
Global support
With a global team of SysAdmins and a leading partner network, we have real people here to help.
Environmental & values focused
PaperCut all started due to the frustration caused by an overflowing recycling bin, and continues today with our purpose and values.
Easiest to use
Our first version focused on ease-of-use because there is more in the world than just printing. This priority is just as strong with us today.
Vendor & platform neutral
Our customers need this. Our software works with all printers and operating systems, and we're always working to make sure this remains true.
Geeks at heart
Our CEO even writes code. We have hackathons twice a year — we call them Constructivals because they involve the whole company. We geek out over more than just tech.
Still not sure? Ask a Papercutter.
Need a little help from a human?
Speak with us, we dont bite.
Get in touch