3D PRINTING
Manage
3D print labs

with PaperCut MF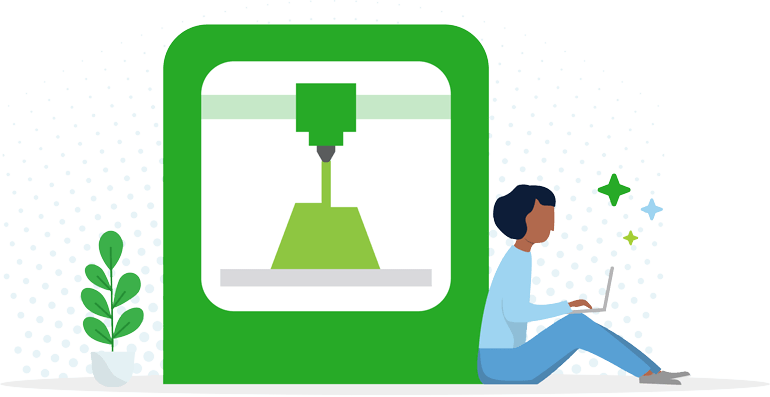 Your 3D printers came with some great software that enables actual printing to the hardware (they remind us a lot of printer drivers not too long ago). But that's not enough in an education environment - what about submission, management and control of students? Not that great...
Schools and colleges spend millions on 3D fab labs. It has changed the way people learn and the way engineering and other design industries quickly get ideas into something tangible. With the fast adoption of these exciting technologies, we've seen some recurring problems:
The machine is left in the hands of one or two individuals who took the time to read all the manuals and get comfortable with it.
Others in the school / college / university / business have similar needs, but either don't know these machines are available to them, or fear the learning curve needed to take advantage of them.
The machines are fragile and only trained individuals can be entrusted with its use.
The key to great education to ensure all have equal access to resources. With PaperCut's MF 3D print option, you and your students get more out of your fablab investment!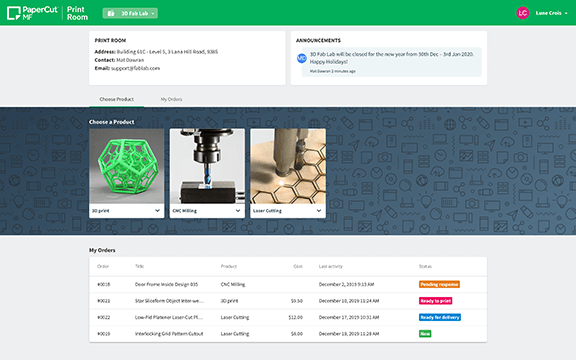 SIMPLE FOR USERS
Students submit -> Experts print
Allow your users to submit confidently with step-by-step instructions, easy 3d printing lab discovery, and a storefront experience to guide them through the experience with ease.
Step 1
Pick a product offered by lab. Anything from plastic based 3d printing, 3d printing with metal, CNC machining, laser cutting, or any other rapid prototyping services offered
Step 2
Upload your file, select your options and get a handy cost estimate so you know there won't be any nasty surprises
Step 3
Hit submit when happy with your options. Sit back and wait for the confirmation from the lab that your job is completed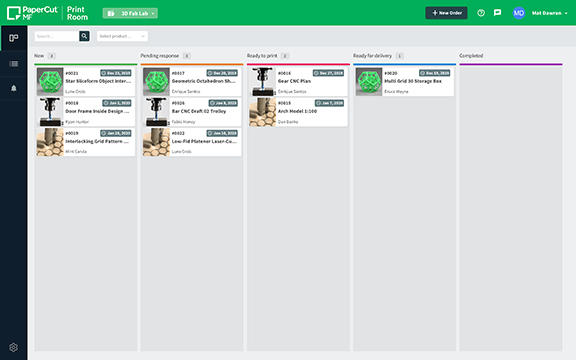 A DREAM FOR OPERATORS
Manage job requests with ease
Once a student submits a 3D print job, the lab operation (a tech, or trained senior student) can start the job on the most appropriate lab machine. Manage a jobs lifecycle is as simple as moving a ticket on a kanban board. Billing and completion notifications are all handled for you.
Keep ontop of orders
See new 3d printing orders as they arrive, coordinate orders with ease in the easy workflow view
View job details
Open up any job to see details of the order in an easy central place
Direct charging
When the job is done, charge the user directly to their printing account (yes, the same one they use to print on paper!)
Want to get going?
Of course you do!
One of our customer care team will get in touch to work out the best way to get PaperCut's 3D print management software into your organisation.