Free Software
At PaperCut, community is important. We created a little piece of software to help one school monitor their printing and reduce waste, this was just the start.
No matter how big or small
We know what it's like to start small and dream big. We offer small business and start-ups the chance to experience enterprise level print management software for free. The same software is also available at discounted rates to educational institutions in developing nations. Or if you're already in business and just need to see the volume of print, try our free Print Logging application.
Then there's our skilled developers, who just code on the weekends for fun, giving back to the global community with world-class Open Source code.
PaperCut Mobility Print
Your #1 BYOD solution & Google Cloud Print alternative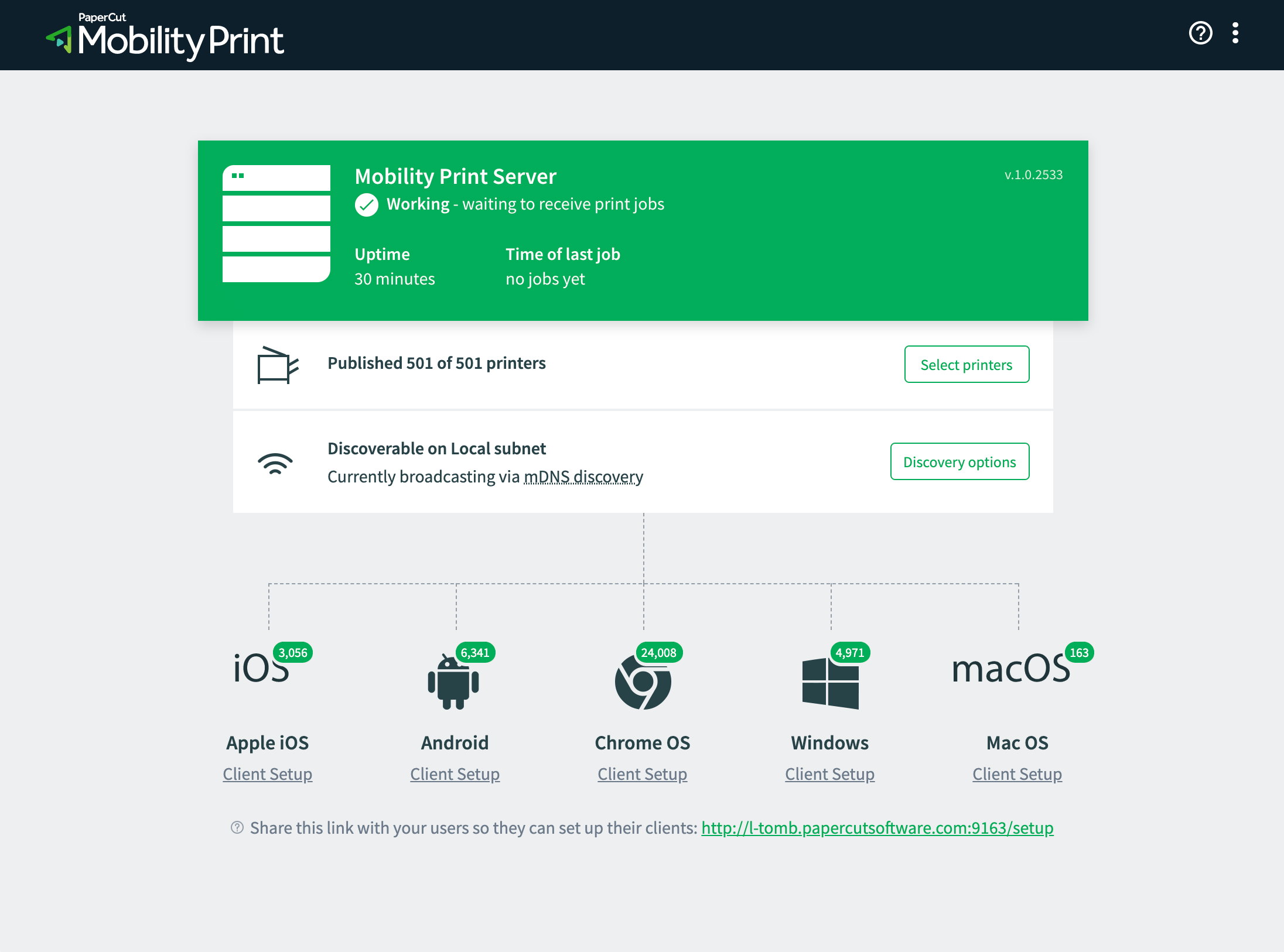 Automatically install drivers to print from a mix of Chromebooks, iPads, iPhones, Macs, Windows, and Android devices.
Easy self-setup for users.

Globally proven and preferred by 10 million users (with over two million active Chromebooks).
Native printing from any application.

Compatible with PaperCut MF and NG for full control and visibility over BYOD printing.
Print management free for small business and startups
Supporting you whilst you build your business, PaperCut NG takes the burden and cost out of print management.
This fully featured 5 user free license is included with the standard trial.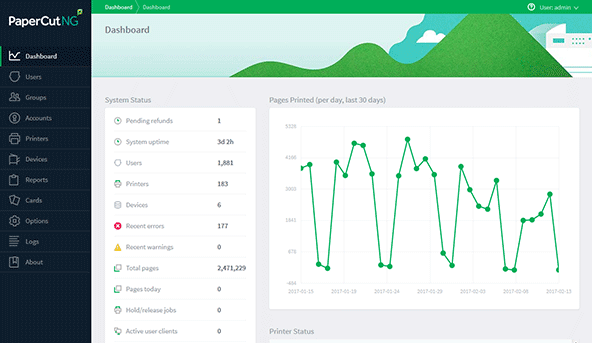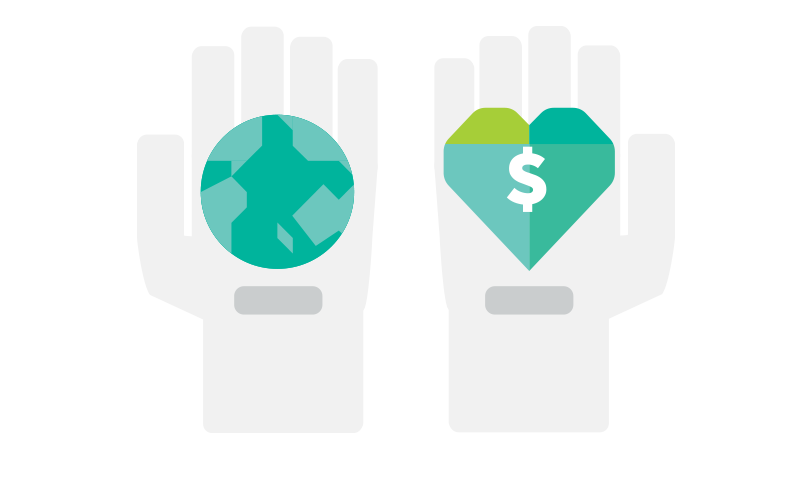 PaperCut NG


Developing world license
All learning institutions should benefit from the cost savings gained from implementing print management.  Through PaperCut NG, academic organizations based in selected developing nations can apply for our special licensing.
A 12-month self-funding free license or sponsorship program are available.

The power of digital documents

– on paper
Stamp your documents with a QRdoc code and unlock the powerful digital features.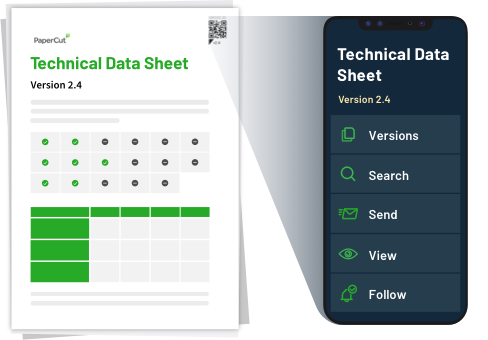 Versions
QRdoc publishes your documents with a named version and tells readers when a new version is available.

Search
Ever struggled to find something in a long printout? QRdoc tells you exactly where to look!

Send
There is no need to keep a paper copy or visit the copier or scanner. QRdoc can send the document directly by email.
View
If you have the paper document, you can view the same document online. Reprint without loss of quality.

Follow
Ask QRdoc to tell you when a new version is available for a particular document.

And more
We're adding simple workflows to QRdoc. Stay tuned!
See your printing from a new perspective
Real-time print analytics, insights and forecasts.
With the power to forecast your toner and printing supplies, PaperCut Views gives you the insights you need to stay ahead of your business' printing needs.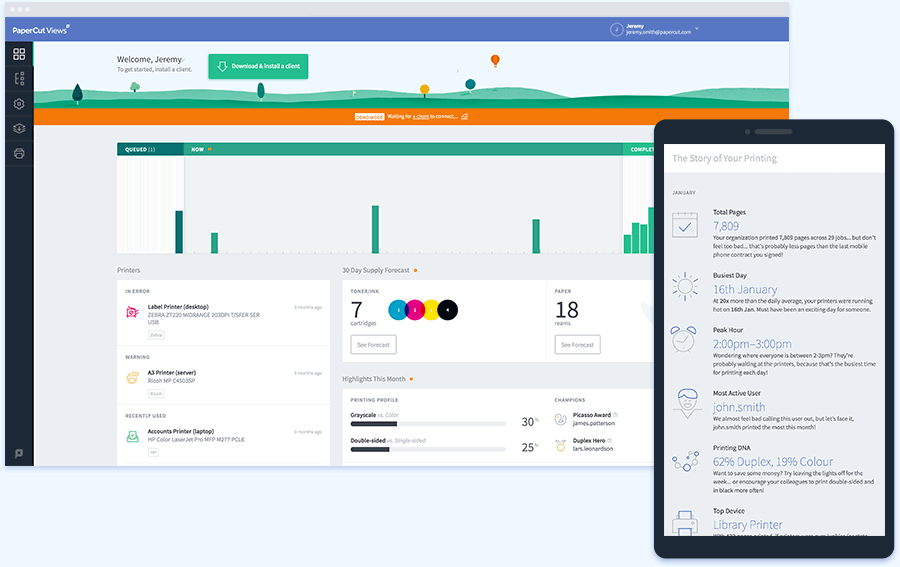 100% free, quick and easy to install. Your printing headaches will be gone in no time.
Real-time print activity logs

Just want to compile printing into a log?
Don't need all the bells & whistles that come with PaperCut NG? 
Happy to pull raw data into excel or other reporting software?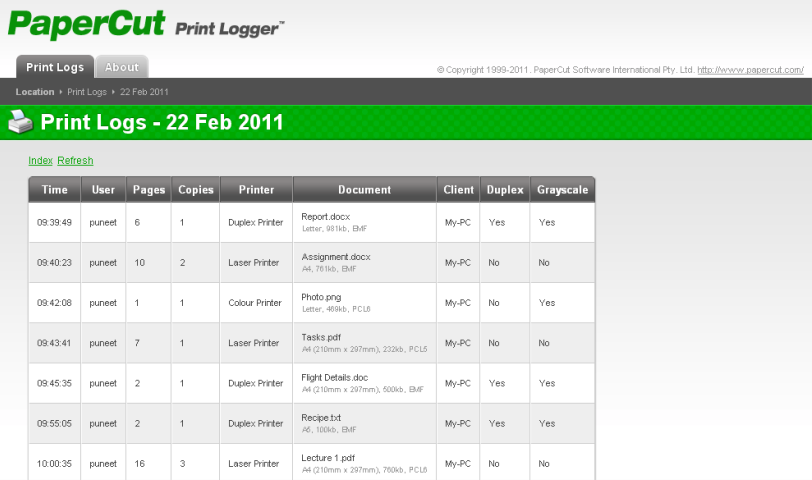 Then Print Logger may be all you need!
It's a free Windows print logging application detailing all printer use through activity logs.
Provides data of who, when and how much is being printed.
PaperCut Team's


Open Source Projects
At the core of PaperCut are our devs - a talented team of uber-geeks with code in their DNA.
We encourage thinking outside the square and play an active part in the Open Source community.
Check out some of our projects:
Find us on GitHub