Something's brewing...
Our latest dose of digital innovation makes your scanned documents more useful than ever.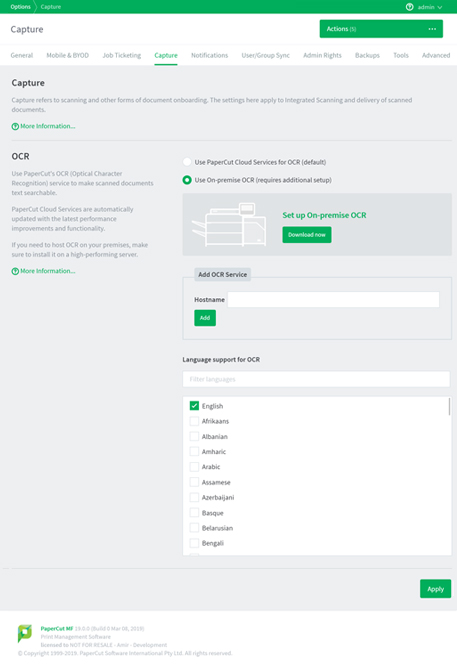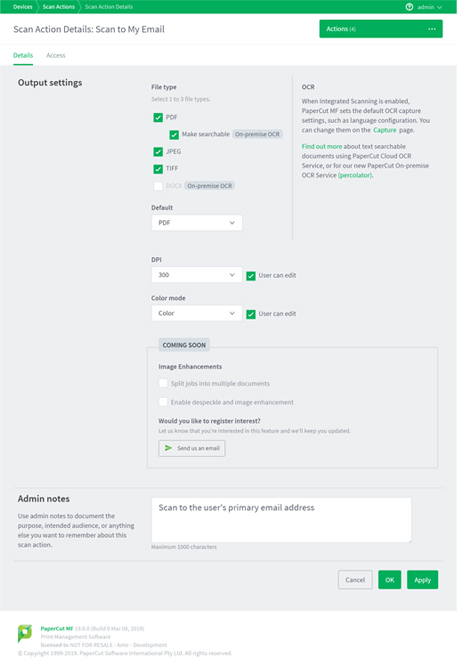 Introducing text-searchable scans with OCR
Project Wollemi is an on-premise solution that lets you scan documents and make them text-searchable using optical character recognition (OCR) – and that makes finding the right information way easier.
Here's a few more reasons why it's great:
It's easy to set up and use, and works with all scan actions: email, local folder, and the cloud.
It's part of Integrated Scanning, so you can manage it for your entire device fleet right from the PaperCut MF admin console.
In a first for PaperCut scan actions, it lets you convert your scan directly into an editable MS Word document. FAQs
Does Wollemi support multiple servers?
Not yet, but multi-server support is in the pipeline. For now, Wollemi supports a single server and installs with the Application Server.
Is the cloud-based version of Wollemi available?
Sure is! It's in our latest release, PaperCut MF 19.0. It's also supported by our new data hosting centers in Australia and Germany (on top of our existing site in America). Contact your reseller or Authorized Solution Center to get release 19.0.
What you need to use Wollemi

PaperCut MF

Integrated Scanning enabled MFD

Version 19.0
Give Wollemi a whirl on premise
Simply fill out the form below to get the Project Wollemi installer and setup guide. We'll send you any need-to-know Percolator updates as well.