PaperCut version 14.2 is out now! Let's have a look through some of the new developments:

Reduce admin overhead with ID number auto-generation.
Are you looking to streamline authentication at MFDs in your organization using an alternative to the usual convention of username / PIN and password?
PaperCut v14.2 provides a quick and easy solution by:
auto-generating ID numbers for users and user groups,
sending notifications to users,
allowing users to generate their own ID numbers,
Complement existing authentication methods - PaperCut's auto-generated ID numbers.

Email to Print enhancements.
New in PaperCut v14.2 - Email to Print now supports Microsoft Word, Excel and Powerpoint file format attachments, making Mobile and BYOD printing even more convenient!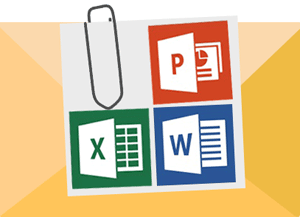 Email to Print now with Microsoft Office document support.
In addition, organizations preferring IMAP can now take advantage of this protocol in Email to Print.

Admin users multiple User / Group access available.
PaperCut v14.2's Admin User / Group management is now made more flexible to better tailor access and admin roles to the structure and needs of organizations.

Share the Admin workload for your team with PaperCut's multiple User / Group Admin access.
Find more with PaperCut's search.
Find printers, devices, user groups and easily target selected print jobs to designated queues with PaperCut's upgraded search facility and Find Me Printing in v14.2

Improved search facilities in PaperCut v14.2

Multi-site, multi-server PaperCut deployments.
To assist organizations with complicated deployments, we've put together a new multi-site, multi-server guide covering various implementation models.
Also, the Central Reports feature is now out of early access and ready to use in multi-site organizations with distributed application servers.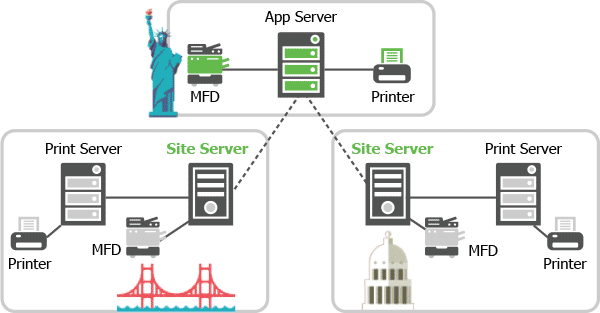 Multi-site / multi-server deployments with enhanced Central Reports.
…and still more enhancements:
For the full details, please see the release notes for PaperCut v14.2: