In the world of software systems, blind faith is often consider the province of the naïve and inexperienced. The high potential for surprises in software deployments has given rise to the following axiom.
If you use a piece of hardware long enough, eventually it will break. If you use a piece of software long enough, eventually it will work.
This somewhat dark reputation of software has grown over decades of implementation horror stories that have a much longer lifespan than the multitude of boring stories of successful deployments. When things go bad with a software implementation the damages are often characterized as a waste of time, money and productivity; the very areas that the software was supposed to improve! This painful irony is enough to give most system administrators a measure of respect for the bleeding edge of software.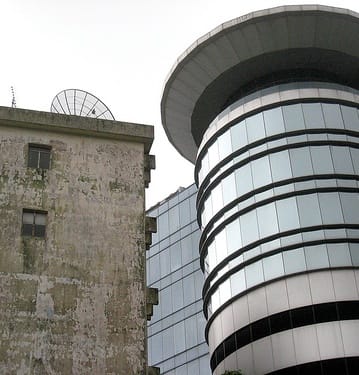 When it comes to adopting new technology healthy skepticism is a good thing, but if overdone it can block the path of innovation and the payoff valuable technology. This is because in spite of the afore mentioned axiom, when it comes to reputable software 'fresh is best'. If this were not true software versions would be valued for their age, like fine wine. Instead, for most commercial software, six months without an update is usually considered the early warning signs of a dying product.
The fear of early adoption is not limited to the implementation of entire systems, it also extends to installing new versions and using new features of existing systems. The gravity of 'not broken / don't fix it' in a production environment sometimes results in shops running software that is several revisions behind and often out of production.
So how do you decide where to place yourself on the Luddite/suicide scale of software deployment? The decision is different for each implementation, but we have some tools that can help you make your mind up.
First, read the PaperCut Release History to find out about changes that have been made since the version that you are currently running. The list of new features, fixes and improvements are updated with each minor release. Second, when you find a feature that looks interesting (for example, maybe you like the idea of improving your printer utilization using some of the example recipes in PaperCut's new advanced scripting ), use the search tool on our website to search all of our documentation. You will find links to the Tour , Knowledge Base , and User Guide sections that were updated when the newly added features were introduced. Third, try it. The license allows you to install a copy of PaperCut on a test server (even a desktop system will do) so you can test features before introducing them into your production environment.
One last thing. If you are running an older version of PaperCut, please remember to check that your license will work with the new version. From the Admin Console open the About tab. You will find the Licensed Version, and if you purchased Upgrade Assurance a 'Software updates available until' date. If not, upgrade costs are modest and listed here . You will also find a link to check for and order updates as well as a link to email technical support in case you have any questions about the update.
CC image courtesy of cogdogblog on flickr