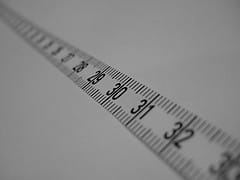 Measure twice, cut once – That is an adage that is familiar to many IT professionals that are responsible for deploying software that affects network infrastructure and user policies. Thorough testing of an application prior to deployment can be a crucial factor in the overall success of a project. In some cases license restrictions can limit the ability to test an application completely, but that's not a problem with PaperCut. Our license is designed to allow you to test every aspect of our print control software prior to implementation.
Anyone wishing to conduct performance, functionality or "what if" testing can download the latest version from the PaperCut download page . This is the same version of PaperCut that is used by over 30,000 sites worldwide when they upgrade to the current version. At the end of the 40 day trial period you will be prompted for a license key when you open the PaperCut Admin Console. The printing managed by PaperCut will continue to work just as it did during the trial period, however many of the PaperCut administrative and print reporting capabilities will be disabled until a valid license key is entered.
The trial version is primarily used by prospective customers to evaluate PaperCut, but some sites go into production during the trial. I know this because one of the questions that I am asked most frequently is if the configuration and print log data from the trial will be retained in the permanent version. I love hearing that sigh of relief when I tell someone that it only takes about 10 seconds to register the license and they will be off and running with everything intact! Some folks wait until after the trial license has expired before they contact us. No problem, PaperCut keeps tracking after the 40 day license has expired and all of the information will be current when the license key is entered.
Sites that have purchased PaperCut do not need to buy an additional license for testing. A test server can be set up with either the trial license or the purchased license. Uses include testing with different operating systems, new versions of PaperCut and new network configurations. In addition, the purchased license can be installed on multiple servers during a server migration. This eliminates the need to uninstall or decommission the previous PaperCut installation before activating the new server.
If you need additional time to test or evaluate PaperCut, or if you have a situation that requires additional flexibility in order to be fully tested in your environment, please contact support and we will issue you an extension license that will allow you to complete your testing.