Most organizations don't just run on one platform, OS or brand of hardware. Different directories, servers and workstations make for endless configuration possibilities.
When it comes down to print management on the ground, if your fleet is multi-vendor, you've probably faced issues with numerous print drivers and operating systems.
Then, there's your users. Managing their printing from all of the available operating systems and mobile devices can be tricky.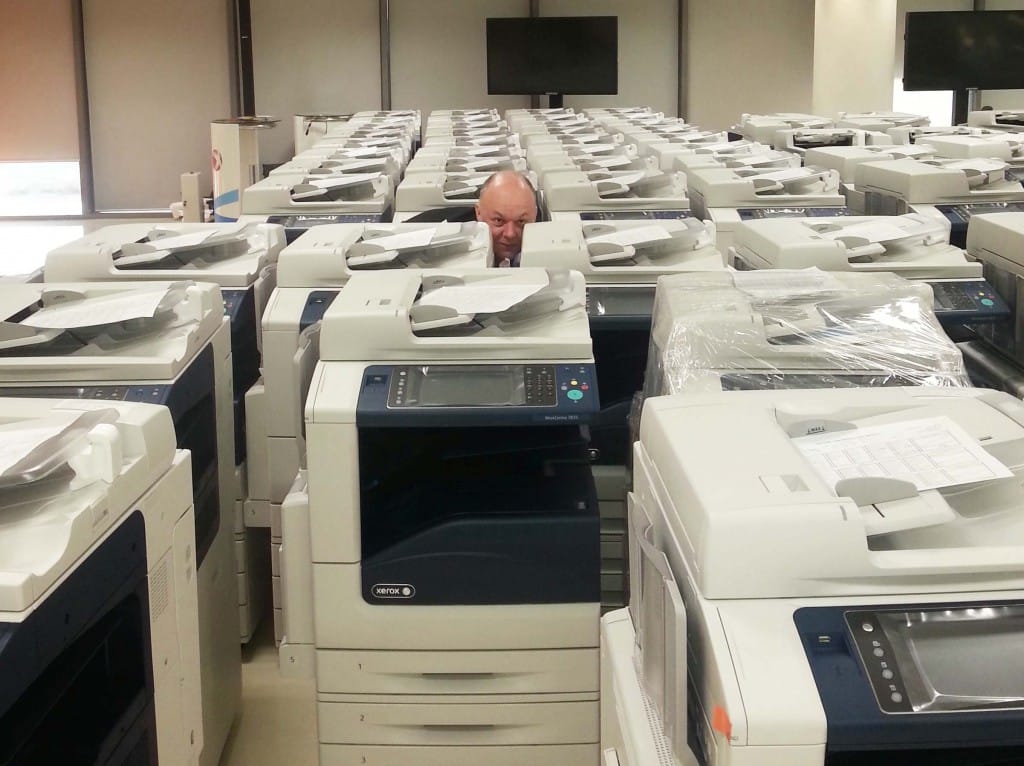 No matter what brand of MFDs you have.
BYOD made easy
As technology trends emerge, PaperCut has responded with innovative features including Web Print , iOS printing , Google Cloud Print and Email to Print to provide flexible BYOD print management to minimize the need to change your network infrastructure.
No matter what device your team, students or faculty brings to the table, you can be confident that you can track and control printing for all platforms :
Apple iOS Devices – iPads, iPhones, iPods
Android Phones, Tablets and devices running ChromeOS
Windows 8 Phones, Surface Tablets and RT devices
Email To Print - a complete cross-platform BYOD solution
Fleet Management (not the car kind)
Whether you're tracking printing or managing users on your multifunction fleet, PaperCut has you covered.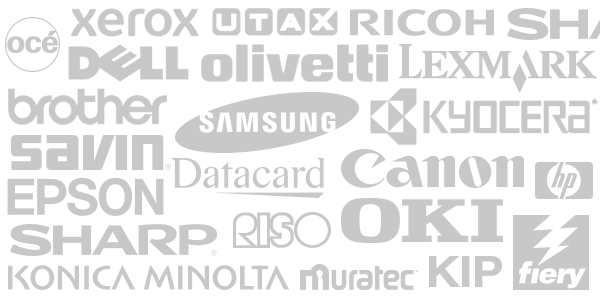 PaperCut's embedded application integrates with the firmware of all major hardware manufacturer brands to provide your organization with a flexible and reliable vendor neutral solution, no matter what brand you're using. Our list is growing, but all the majors are covered, including embedded software for Brother , Canon , Dell , Fuji Xerox , Gestetner , HP , Konica Minolta , Kyocera , Lanier , Lexmark , Nashuatec , OKI , Olivetti , Ricoh , RISO , Samsung , Sharp , Toshiba , Triumph Adler , UTAX and Xerox .
And, if you've ever struggled setting up a single virtual print queue in a multi-vendor environment, PaperCut has enhanced our Global Print Driver in 15.0 to support deployment to 32-bit workstations from 64-bit servers.
OSX, OS anything
No matter what your print environment holds, PaperCut works on any platform - Windows, Mac, Linux or Novell or a mixture of them all.
PaperCut can support multiple server platforms on the one network, all working together. Many of our larger sites choose to deploy PaperCut on one platform but host print queues on a mix of others. Platforms like talking "their language" but PaperCut talks all platform languages. Windows desktops can print to Windows queues, the Macs can print to Mac server queues, etc.
The one PaperCut license lets you run any of the components on any supported operating systems. Changing platforms? No problem, no need for additional purchases.
PaperCut's latest release of 15.0 has enhanced support for Novell iPrint . When the Print Provider is installed on a workstation, it determines and tracks print queues.
Host with the most
Deploy locally on your own server , across multi-sites and multi-servers , or in a secure private cloud . PaperCut 15.0 also introduces a new way of ensuring business continuity with the Site Server - an onsite server to deliver continuous print resources in the event of a network outage. The choice is yours, we call it Flexible Server Deployment .
AD/LDAP any directory
You've already laid the groundwork to establish your directory environment, Windows Active Directory , LDAP, eDirectory, Apple Open Directory, Samba and a myriad of others. PaperCut takes your hard work and automatically manages printing using your network's users and groups.
We've got you covered!
No matter which brand of copier or printer you have, operating system, directory - PaperCut has got you covered. Try it today, PaperCut NG is free for 40-days !
Think we're missing anything? Always keen to hear more from our users. Drop us a line, comment below or on Twitter .