PRINT MANAGEMENT FOR YOUR DIGITAL WORKPLACE
Technology that improves the
way you work
Ready for today's digital workplace? Looking to optimize your document environment? Let's do this.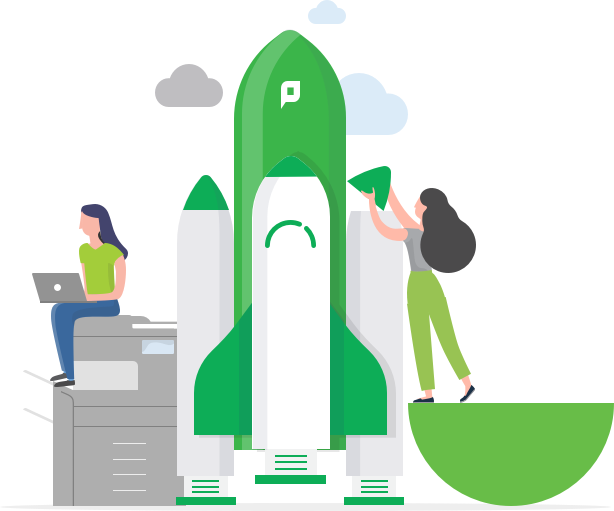 Creating better workplaces through technology
More and more workplaces are using technology to improve clunky manual processes.
For many, this so-called "digital transformation" starts with document management. For example, scanning digitizes your physical documents – reducing space and waste, improving security, and turning your 'dumb' pages into smart, searchable, editable documents.
When shifting from older processes, however, it's important that your new digital workflow be efficient, simpler, and safer. That's what PaperCut MF brings to your workplace.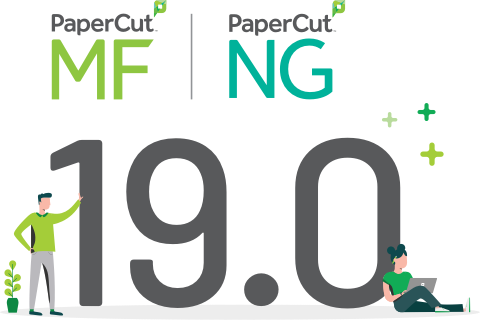 Simple OCR comes to PaperCut 19.0
We've introduced cloud OCR (Optical Character Recognition) to bring your scanned documents to life – scans are now text searchable and editable.
We've also added new data centers in Germany and Australia. No more privacy and security stress around offshoring your data.
There's also Evernote and pCloud support, rounding out the most comprehensive list of Scan to Cloud connectors around.
How we help your digital workplace
Scan to cloud storage
Mobility print
Local data centers
3D printing

Transforming Google for Education schools
Schools using Google for Education tools are schools looking to the future.
That's why PaperCut is a Google for Education Premium Partner - bringing simplified printing and scanning to thousands of Google for Education schools.
With PaperCut and Google working together, schools enjoy:
Brilliant Chromebook printing
Built-in scanning to Google Drive
Convenient user syncing from the G Suite or Cloud Identity
Super secure Google authentication
FIND OUT MORE