PRINT MANAGEMENT FOR YOUR DIGITAL WORKPLACE
Technology that improves the
way you work
Ready for today's digital workplace? Looking to optimize your document environment? Let's do this.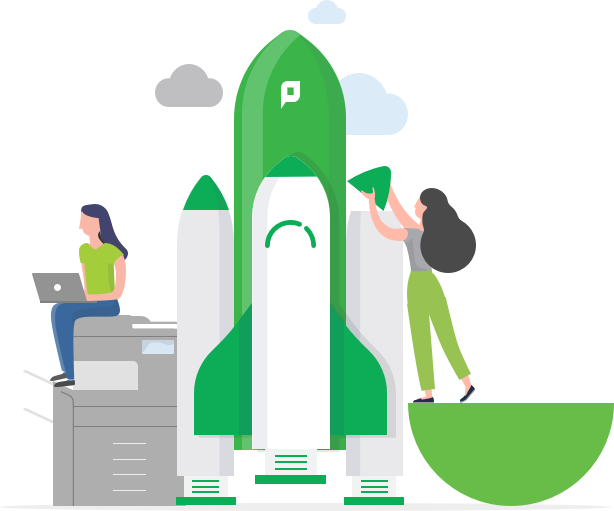 Creating better workplaces through technology
More and more workplaces are using technology to improve clunky manual processes.
For many, this so-called "digital transformation" starts with document management. For example, scanning digitizes your physical documents – reducing space and waste, improving security, and turning your 'dumb' pages into smart, searchable, editable documents.
When shifting from older processes, however, it's important that your new digital workflow be efficient, simpler, and safer. That's what PaperCut MF brings to your workplace.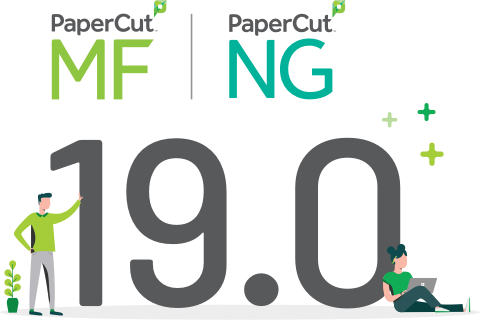 Simple OCR comes to PaperCut 19.0
We've introduced cloud OCR (Optical Character Recognition) to bring your scanned documents to life – scans are now text searchable and editable.
We've also added new data centers in Germany and Australia. No more privacy and security stress around offshoring your data.
There's also Evernote and pCloud support, rounding out the most comprehensive list of Scan to Cloud connectors around.
How we help your digital workplace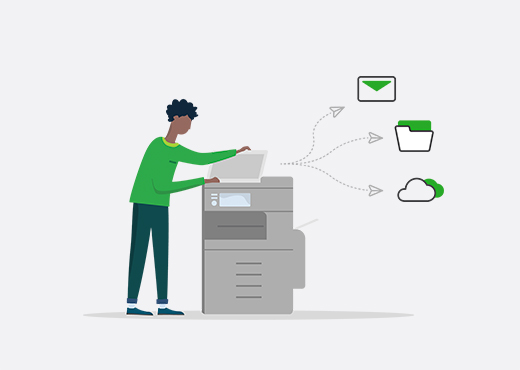 Scanning to the cloud storage service of your choice
Scan to Cloud Storage sends scanned documents to your favourite cloud storage service:
Google Drive
OneDrive
Dropbox and more
Of course you can also scan to email or network folder if that's your thing, too.
LEARN MORE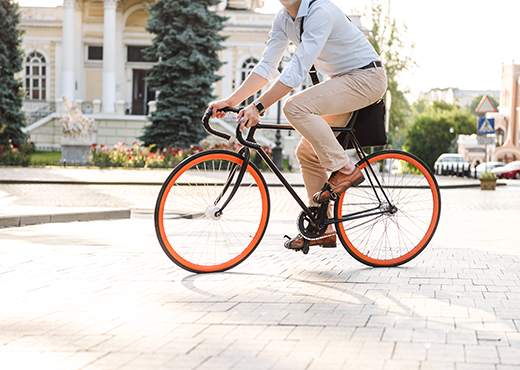 Print on the go, not at your desk
Part of a workplace's digital transformation is empowering its workforce to use the tools they're comfortable with. For us, that means empowering them to print from anything.
With Mobility Print, users can print from their own mobile devices - whether laptop, mobile phone, or tablet.
PaperCut's Mobility Print eliminates the need for your team to be desk-bound to print and scan.
LEARN MORE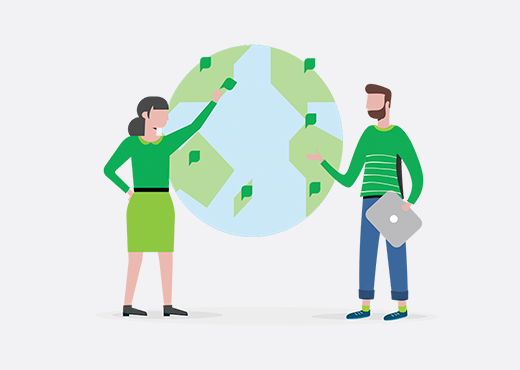 Local data centers for your documents
One of the barriers to workplaces moving to the cloud is the location of data centers. PaperCut uses data centers in the US, Germany, and Australia - eliminating concerns around data sovereignty, privacy and security issues associated with off-shoring data.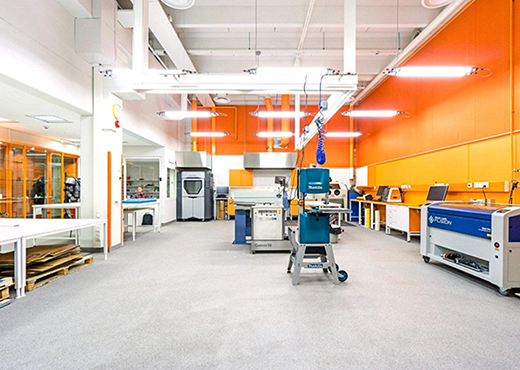 Simplifying 3D printing
PaperCut's Job Ticketing manages and automates 3D printing, production printing, laser cutting, and anything else that goes on in a print room or FabLab – all in one place.
Around the world, print rooms, FabLabs and 3D shops have moved from clumsy manual workflows and inefficient booking systems to PaperCut's Job Ticketing.
Discover the world's easiest submission tool for specialty printing.
LEARN MORE

Transforming Google for Education schools
Schools using Google for Education tools are schools looking to the future.
That's why PaperCut is a Google for Education Premium Partner - bringing simplified printing and scanning to thousands of Google for Education schools.
With PaperCut and Google working together, schools enjoy:
Brilliant Chromebook printing
Built-in scanning to Google Drive
Convenient user syncing from the G Suite or Cloud Identity
Super secure Google authentication
FIND OUT MORE