Oh, hi there!
If you're reading this, then I'm assuming it's because you're in the middle of looking into cloud-based print management. I'm also assuming you've recently read our Cloud 101 and Cloud 102 installments of this ongoing series about print management and the cloud…
If you haven't, pop on over to parts one and two . Stick the kettle on. Get your read on. Then you can join us back here for this entry, Cloud 103… If you have read 101 and 102, well, um, thanks for bearing with me.
So here we are at our latest entry of looking at cloud computing through the print management lens. Last time, we covered the three different "X-as-a-Service" types (also referred to as 'Anything as a Service') which describe what service is being offered in the cloud.
Throughout this whole series we've been name dropping the names public, private, and hybrid cloud, whilst promising, 'Don't worry, we'll get to them!' Well here we are, we're getting to them! As we've been hinting, we'll now focus on public, private, and hybrid cloud: how cloud services are hosted.
Why move print management to the cloud again?
Before diving into these you may want to think about your own organizational goals and what benefits of cloud are most appealing to you.
Some of those benefits may include:
Reducing capital expenditures and/or predictability of cost
Reducing operational complexity
Creating new offerings capabilities or services
Modernization of legacy IT systems
The list goes on and it's a fair question to ask yourself, "Why move to the cloud anyway?" It's not a case of one cloud fits all. The right cloud strategy is defined by your business strategies.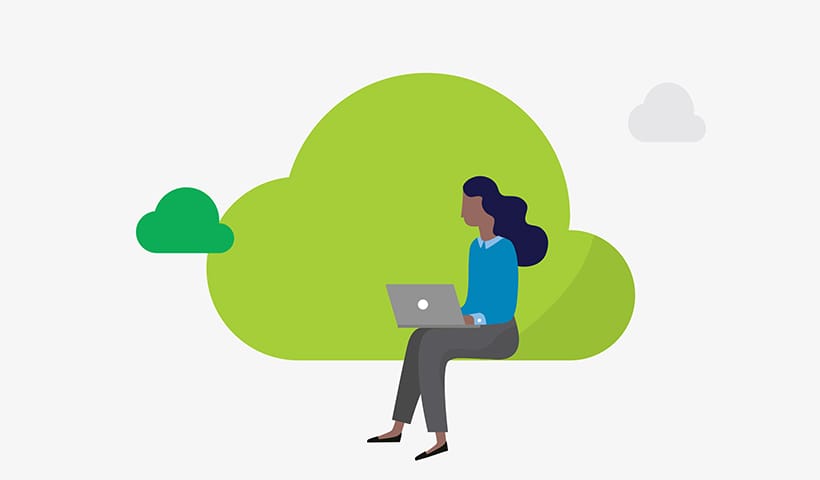 The three different cloud hosting deployment models
Public cloud - Cloud computing services that use shared resources accessed over the internet along with other users from other companies
Private cloud - Cloud computing services that use dedicated resources for a single organization
Hybrid cloud - Cloud Computing that combines on-premise infrastructure, or a private cloud, with a public cloud
You may be asking yourself, "Which of these is best for my environment?" But it's actually not a case of, "Which is best?" It's actually a case of, "Which is best for me?" The right answer for print management may be all of them!
When we broke down XaaS last entry, we focused on the pros and cons of platform, software, and infrastructure as-a-service, and it's no different with public, private, and hybrid cloud. They've all got different advantages and disadvantages. Don't let any shining lure dictate the answer, you must make the decision based on your specific business requirements.
Some businesses may benefit from a fully hosted public service, due to their limited IT infrastructure or resources. Other businesses may have sophisticated requirements and integration needs and want to optimize for flexibility, data sovereignty, and performance. It all depends on what your print environment needs. I feel like that's the billionth time I've said that, I wanna cry bingo!
Public cloud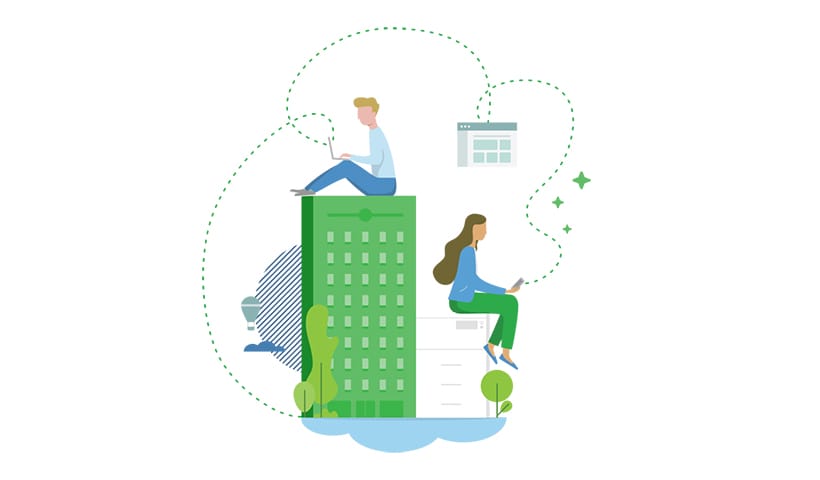 Public Cloud is the off-premise hosting of applications and infrastructure that's fully managed for you. Services are shared all the way from networking, servers, database services, and the tools to manage them.
The cost often scales with your usage, meaning you have the ability to lower or raise depending on demand. Total cost is usually lower due to economy of scale - many customers sharing common infrastructure and services.
With the public cloud, the cost can be spread out across multiple users versus "owning" the actual resources all to oneself. Put simply, public cloud is where you access the capacity of the applications and services over the internet. You're completely removed from the physical location of your data.
This is the Average Joe's most common used form of cloud computing. Good examples are Microsoft Office 365, GSuite, and Netflix.
Pros
Shared scalable infrastructure resources
The multi-tenant architecture reduces costs
Minimal configuration complexity and maintenance required
Highly available and scalable
Pay as you go or usage-based subscription models
Cons
Less control over data security
Blackbox feel - usually impossible to get under the hood to troubleshoot problems
Maintenance windows or new feature availability is outside your control
Examples of public cloud services include:
Private cloud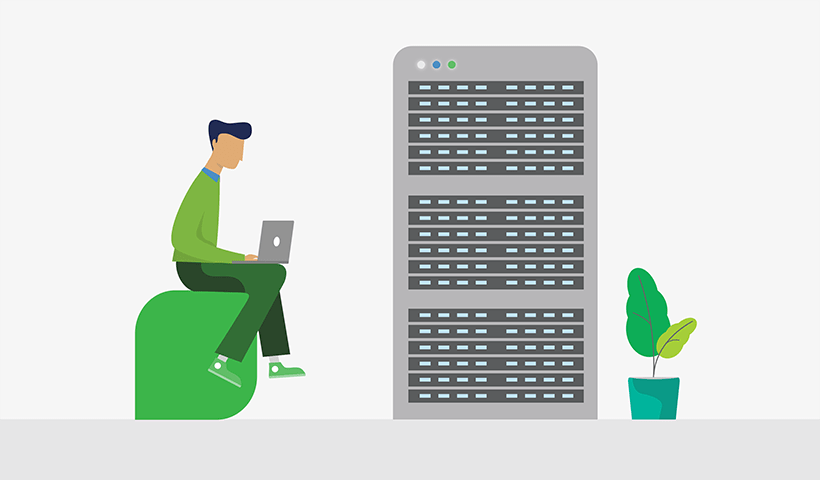 A private cloud typically empowers a single organization with cloud functionality that is often specifically purpose-built.  Organizations typically host private cloud in a colocated data center such as AWS, Rackspace, Azure, or GCP.  Some organizations however have their own data centers or an on-prem private cloud variant.
Pros
Dedicated resources and infrastructure
The greatest level of control and security
Resource access limited to a single and secure private network
Ability to scale without the need to purchase additional hardware
Maintenance windows or new feature rollout is usually 100% in your hands
Cons
SysAdmin required if this is not maintained by a service provider (maintenance, updates, VPN)
Often can deliver the same security and performance as on-prem but often with a little bit more latency
Examples of private cloud services include:
Moving your ERP from an on-prem server to a cloud server
Hosting your Microsoft Active Directory and/or SharePoint server on Azure
Hybrid Cloud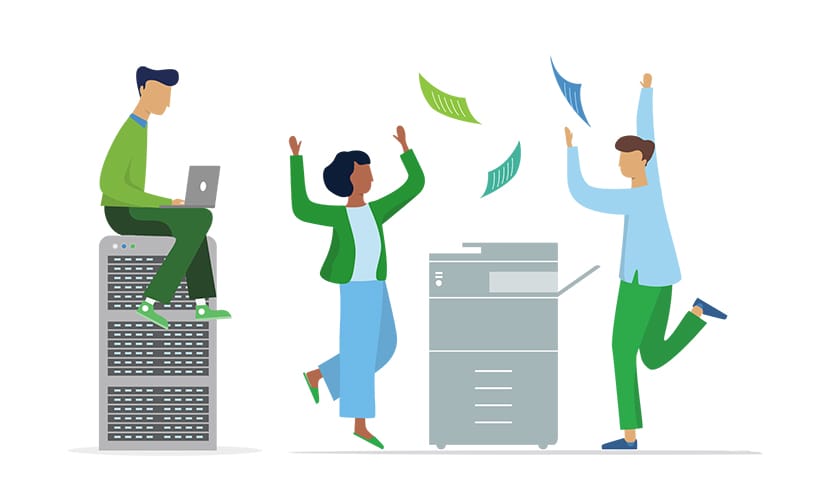 If you've ever spoken to a used car salesman you know that "hybrid" means smushing two things into a glorious "Why-not-both-mobile." Hybrid cloud computing refers to a mix-up of on-premise or private cloud with public cloud resources. This offers the best of both worlds.  The hybrid cloud architecture allows on-premise and cloud applications and resources to seamlessly interact.
Hybrid cloud combines the different types of network and/or computing environments. Think of it like a Swiss Army Knife. It allows you to support specific purposes like application architectures requiring extraordinary data security or communications to hardware devices, like, I don't know, to use a random example off the top of my head - printers.
Hybrid cloud architectures are experiencing tremendous growth and the Rightscale 2019 Report from Flexera reported that 84% of enterprises have a hybrid multi-cloud strategy.
Pros
Greater flexibility with the best of both worlds of cloud and on-prem
Balance of control, performance, and scalability
Performance - addresses network bandwidth concerns and local computational efficiency
Security - supports strict security demands
Cost efficiencies as you are only paying for portions of the public cloud you need
Cons
High responsibility and burden to manage and provide visibility of security
The mix and matching of services can make diagnosing problems harder e.g. is this failure a result of on-prem or a cloud service the system is using?
Examples of Hybrid Cloud services include: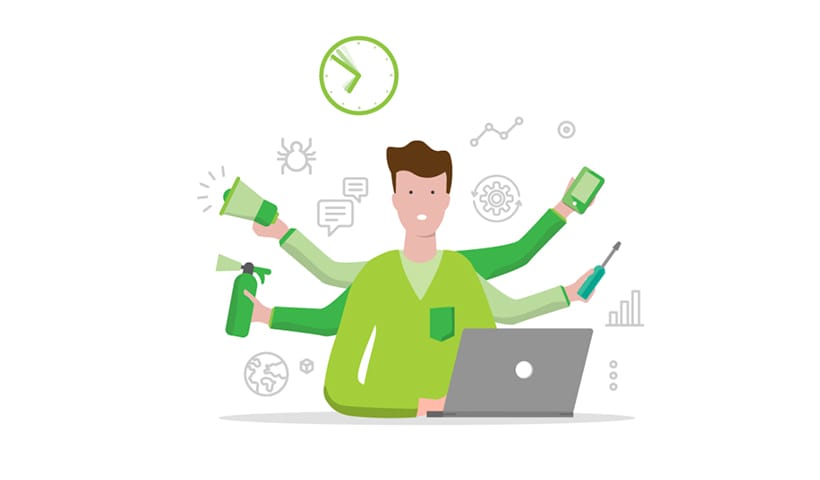 How do these hosting options relate to print management?
PaperCut has begun a journey to offer print management in the cloud without compromises.  Leveraging the best of cloud infrastructure and leading IoT technologies to offer leading security and performance while delivering on simplicity and flexibility.
We're endeavouring to ensure we have solutions for all environments. We fully recognise people are at different phases of their cloud journey. The real answer to the question of moving print management to the cloud is ensuring customers have choice. Just like they have a choice with their printer brand or operating system.
Our public cloud options are PaperCut Pocket and PaperCut Hive . PaperCut MF is private cloud ready and can be hosted by you or hosted for you by one of our partners. Out of the box, PaperCut MF is a true hybrid cloud solution and can interface with many cloud services seen in businesses today e.g. Azure AD, Scan to Cloud etc.
Next time in Cloud 104…
Once you understand the three different cloud hosting deployment models, you can gauge what suits your print environment.
To quickly summarise:
Public cloud - Shared resources over the internet
Private cloud - Dedicated resources for a single organization
Hybrid cloud - Integration of on-premise and/or private cloud with public cloud
All options are the right option, depending on your needs. And, again I wanna cry bingo, you can evolve over time as your print environment needs evolve.
Next time in Cloud 104 we'll look at tenants. Not the "rent's due next week" or the Doctor Who kind, the single vs multi-tenant kind i.e. how applications in the cloud are shared.