Welcome back to Meet a PaperCutter. It's time for a brand new episode, and you're in for a special treat for our first episode of 2020.
[podcast url=https://storage.googleapis.com/cdn1.papercut.com/web/blog/podcasts/Meet-a-PaperCutter-05-Chris-the-founder.mp3]
While it wasn't called PaperCut initially, the company that we are now all so familiar with was created over 20 years ago by CEO and co-founder Chris Dance. While Chris was visiting the UK a few weeks ago I got the chance to sit down with him to chat about:
the early days of PaperCut
what excites him about print management
what future things he's excited about.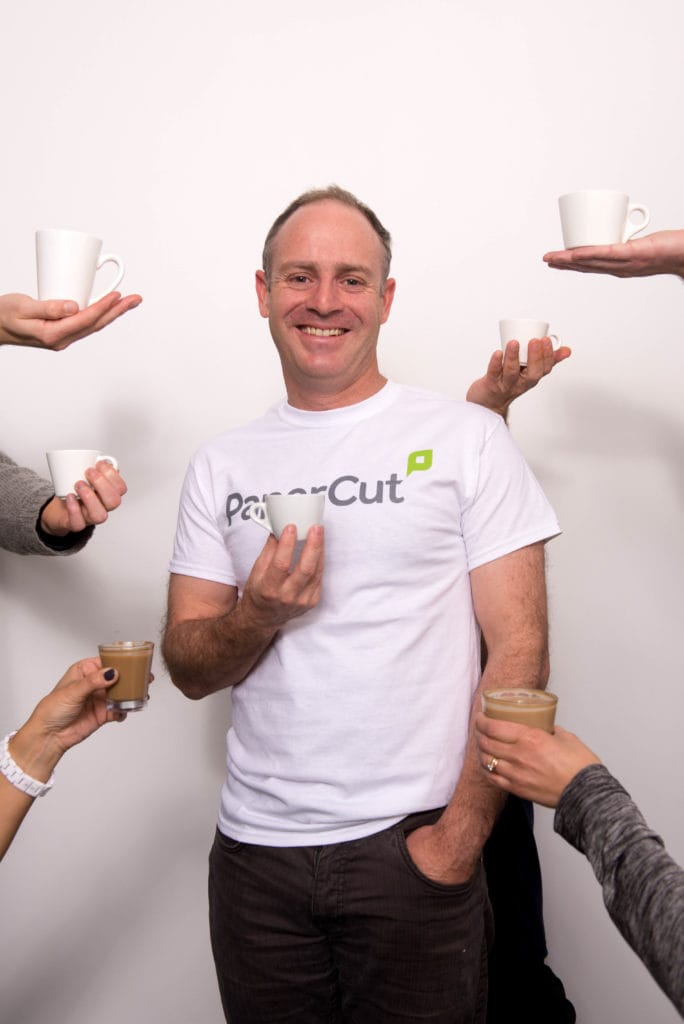 PaperCut CEO Chris Dance really likes coffee
If you enjoyed this episode, please help us get the word out by sharing a link on your favorite social media platform (and don't forget to subscribe while you're there).
Also, if you're a first time listener, check out the links below to catch-up on any of our previous episodes.
Meet a PaperCutter: EP01 Rebecca the marketer
Meet a PaperCutter: EP02 Desha the customer carer
Meet a PaperCutter: EP03 Laura the people and culturer