Welcome back to Meet a PaperCutter. It's time for episode 3, and between you and me, this is my favorite one we've published so far.
[podcast url=https://cdn1.papercut.com/web/blog/podcasts/Meet-a-PaperCutter-03-Laura-the-people-and-culturer.mp3]
This time around, I sat down with our talent manager, Laura Paton. Not only did we talk about what she gets up both at the office and in her downtime, but we also dived into what makes amazing culture, why it's important to be T-shaped, and even a couple of insider tips if you think PaperCut might be the next destination for you.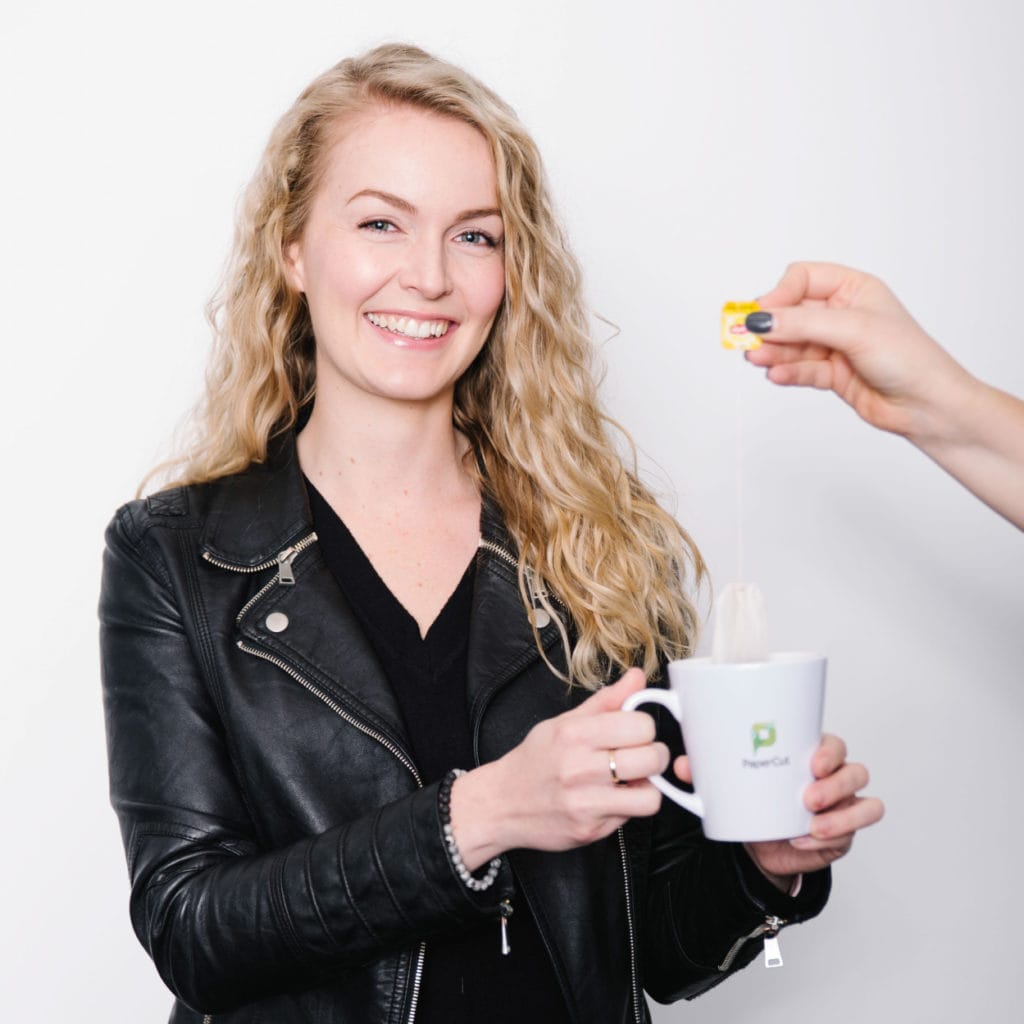 Laura the PaperCutter with her favored cuppa (wait, that's … that's not coffee)
Remember to help us get the word out about the Meet a PaperCutter podcast. We'd love your help in connecting with even more people. Hit the button up above and share a link on your favorite social media platform.
And while you're there, remember to subscribe so you don't miss out on the next conversation going live.
And if this is the first time you've joined us, welcome! Episode 1 and 2 were pretty awesome, so I'll drop the links down below so you can catch up :)
EPISODE 1 - Rebecca the marketer