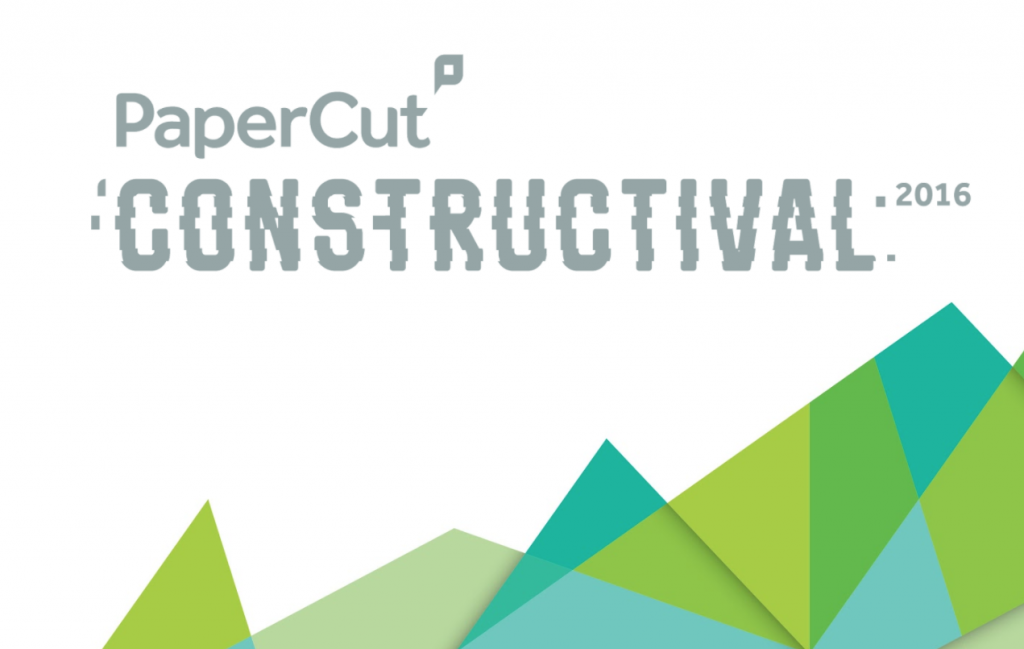 In 2009, the now famous author, Dan Pink shared a disruptive concept in his book , "Drive: The Surprising Truth About What Motivates Us". This concept focuses on empowering employees to expand their capabilities by focusing on their intrinsic motivation, the desire to do things because they matter, because they're interesting, and because they are part of something important. This concept argues that motivation, as well as individual performance are based on 3 pillars:
Autonomy: The urge to direct our own lives
Mastery: The continuous desire to get better at something that actually matters
Purpose: The yearning to do what we do in the service of something larger than ourselves
These simple words are what inspired the birth of PaperCut's first global hackathon entitled: Constructival (Construct + Festival. It sounds like a name out of Transformers doesn't it?) last 17th to 18th of November across our offices in 3 time zones.
We committed to challenge ourselves on these 2 days to set time away from the day to day, to focus and work on anything we want, do it the way we want, and with whomever we want. We just had to be able to showcase and pitch our creations at the end of the two days.
The first day of Constructival started with a bit of forming and storming. We started to organize and agree on what could possibly be done in 48 hours that can be introduced as a minimum viable product, and at the same time create significant impact to be scaled in day-to-day business. Out of the 20 starting teams, most pulled through quite smoothly. The last 24 hours saw a swing in the mood to a more fun and festive spirit as 18 teams headed towards the finish line developing unique and creative ways to present and pitch their projects.
20+ ideas, thousands of hours and scaling for the future
A printer location map, an industry podcast, and an automated printer robot were some of the great ideas that came out. While we can't show the details of the projects (yet), we are confident that our own unique hackathon has generated impactful innovation initiatives for PaperCut. The plan now is to find ways to integrate minimum viable products into our business practices, as we scale these wonderful innovations into full blown features.
Congratulations to all the hacker teams, especially to the winners. Stay tuned as we bring you these exciting innovations.