With a name like PaperCut, it's reasonably obvious where we stand on conserving the environment. From recycled timber in our offices to the development of an environmental guild to promote sustainable business practices, we're keen on looking after our planet.
To keep us focused, we invite speakers into our offices to share the latest environmental news. One such speaker, Mike Rainbow - Associate Principal at Ark Resources , shared his insights with us a while back.
[caption id="attachment_4505" align="alignleft" width="270"]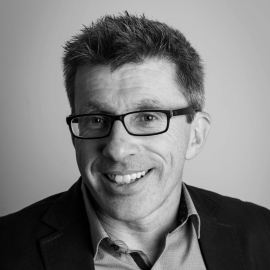 Mike Rainbow - Ark Resources[/caption]
Now the thing is, we're mad keen on preserving the environment. What Mike showed us, though, is that there's always more we could be doing.
Mike spoke to us about a range of environmental sustainability topics, including:
Energy saving initiatives
Office waste and consumable products
Green energy procurement
Relevant metrics and benchmark certifications
This has sparked a lot of conversations within the environmental guild. We realise there's always room for improvement in this space, so the guild is working together to continue making positive change globally, in all PaperCut offices. We'll keep you posted with these changes as we roll them out.
What we're doing well
Mike gave us the thumbs up on the following PaperCut initiatives:
Building a product that encourages other organizations to be more aware of how much they print - resulting in saving paper, toner and energy!
Using recycled printing paper, notebooks, and post-it notes
Plenty of live plants in the office
Lots of people using the stairs instead of the lift
Recycling
What Mike didn't mention (but we're claiming anyway) is the massive drop in non-recyclable takeaway coffee cups from having a café inside our office. Do drop by if you're around.
So, are you following these practices in your workplace? What are you doing that we could implement?  Let us know in the comments below. Join PaperCut in becoming more environmentally friendly, one workplace and home at a time!
About the PaperCut Environmental Guild
The PaperCut Environmental Guild's purpose is to ensure we're living our values of caring for the environment. Yes, we're saving trillions of pages – but what else can we do?
The guild shares best-practice tips with our team while bringing in guest speakers to help broaden our knowledge.
We're not perfect yet, but every day we're trying harder to be mindful of our responsibilities to the environment.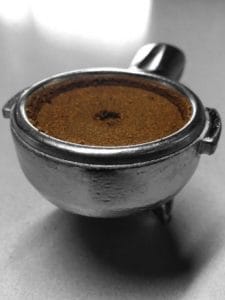 TIP: Compost your coffee grounds!
When coffee grounds are sent to landfill, they decompose to produce methane, a greenhouse gas with more than 20 times the global warming capacity of carbon dioxide. It's also a loss of an intensive source of nutrients and energy.
If coffee grounds and other food wastes are recycled, however, valuable organic matter and nutrients can be recaptured for use as soil fertilisers, conditioners and mulch, and methane can be captured for electricity generation.
All you need is a compost bin … and some coffee grounds.