The University of Maryland is the state's flagship university and one of the nation's preeminent public research universities.
A global leader in research, entrepreneurship and innovation, the university is home to more than 41,000 students, 14,000 faculty and staff, and 352,000 alumni all dedicated to the pursuit of Fearless Ideas.
And they had a printing problem.
We caught up with Nick Bentley, business systems developer for the University of Maryland, to find out more.
PAPERCUT: How long have you been with the university?
NICK BENTLEY: I recently graduated from the University of Maryland with a degree in Criminology & Criminal Justice. During my time as a student with the university, I was generously afforded the opportunity to expand my interests in IT through Terrapin Works by supervisors who wanted me to succeed.
As a student, I helped make crucial operational suggestions & decisions on IT infrastructure – including PaperCut.
Describe your IT environment
Terrapin Works is a unit within the A. James Clark School of Engineering . It's primarily tasked with providing rapid prototyping and design facilities to the Clark School and the greater campus community.
While our IT infrastructure in engineering as a whole is quite sophisticated and state-of-the-art, Terrapin Works is largely considered to be a startup within engineering.
However we've now grown to the point where spreadsheets and email no longer suffice as business process and management solutions!
Tell us about your print environment at Terrapin Works before PaperCut MF
Terrapin Works was using a help desk ticketing system to track job requests. We adapted it as best we could using custom fields and an in-built automation tool, but at the end of the day it was not meeting our needs as a workflow management tool.
Use of the tool as a job request system was hard, to say the least. Given that it was developed as an email-based support system, we could only do so much with modifications like automation rules and custom fields. It works well for our help desk, but not so much as a job request system.
From a user perspective there was no clear-cut process for submitting job requests to Terrapin Works. Users would typically begin an email conversation, there'd be some back and forth, a quote would be provided somewhere, and the user would only get updated on the status of their job request if the technician remembered to send an email.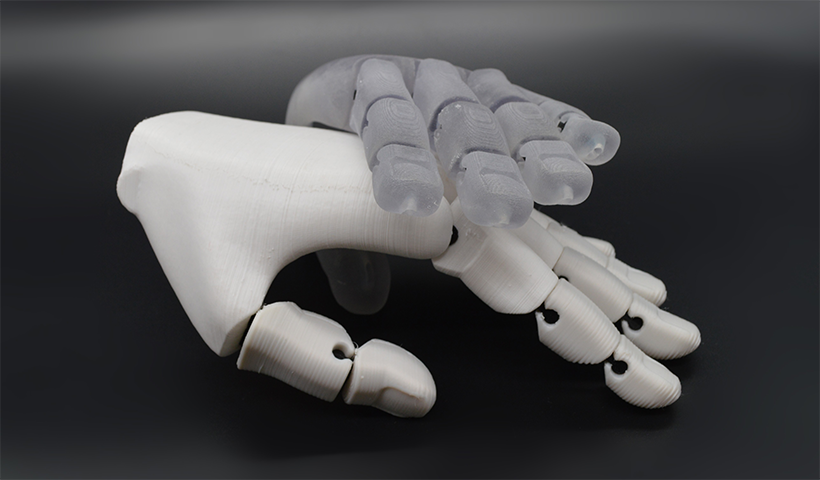 A handy example of Terrapin Works 3D printing
What were you hoping for in a print management solution?
There were two main goals in implementing PaperCut MF:
Customers should have one touchpoint with Terrapin Works. They should be able to log in, initiate a job request, track it, and easily be notified of updates. User experience is a priority and the end user should not need to be extensively trained on use of the new system.
Student technicians need to be able to efficiently process ticketing requests and manage the workflow in a seamless way.
PaperCut's 3D workflow solution satisfied these two immediate needs.
Did you have any concerns prior to implementation and how did you resolve those concerns?
To be perfectly honest, I'm known throughout Engineering IT for jumping to the next shiny new system I see. My peers are constantly joking about it. That being said, when I saw PaperCut MF's 3D and print room management
capabilities – via a Google search and the screenshots on PaperCut's website – I knew I had to develop a compelling argument that would allow us to explore it as a solution.
One of our primary concerns surrounding choosing PaperCut as a solution revolved around the number of existing systems we already had in place. Fragmentation of business processes generally doesn't lead to increased throughput and we needed to assuage this concern prior to moving forward.
To do this, I presented PaperCut as more than just a workflow management tool. The other features – integrated billing, 2D print management, etc. – fit nicely into additional problems we were looking to solve.
Implementing PaperCut would allow us to improve our job request system and would also allow us to sunset a couple of other shadow systems we had developed over the years (namely our custom billing system).
Since our implementation of PaperCut, we've been surprised to learn just how much more we can integrate. Our Student Financial Services and Cashiering office recently switched to Nelnet as a payment provider; we were very excited to learn that PaperCut actually integrates with the Nelnet payment gateway and are piloting that feature now.
Talk me through the rollout of PaperCut MF
We made a pretty detailed implementation plan for PaperCut and stuck to it.
First, we got our PaperCut MF trial up and running. During this period, we made all of the branding customizations, set up the 3D printing web storefront and ticketing system, and did all of the administrative configuration.
Second, during our trial we created a product within the storefront and began to run orders for one of our resin-based printers through PaperCut. This was the most important phase of our rollout, as we were piloting this product with actual customers. The feedback we received was overwhelmingly positive, which led us to purchase the solution and allowed us to transition to our final phase: production.
In the third and final phase of our rollout, we created draft products within the web storefront for the rest of our higher-end equipment and gradually published them to customers. We carefully watched feedback throughout this process to ensure the rollout was executed well.
Fast forward to today - all of our higher-end equipment is now in the web storefront, and we're currently piloting some of the more advanced functions within PaperCut MF like shared account billing.
Where are you at now compared to life before PaperCut MF?  Are the printers being used more now?
Technicians are able to process orders more quickly than they were able to before. Also, customers are able to request orders in a more seamless manner, resulting in an overall increase in the amount of orders completed.
Customers can now log in to the platform, quickly glance at all of the equipment available, drill down into a specific piece of equipment to see if it is right for the part they're looking to produce, and start an order using the ticketing system – all in one place.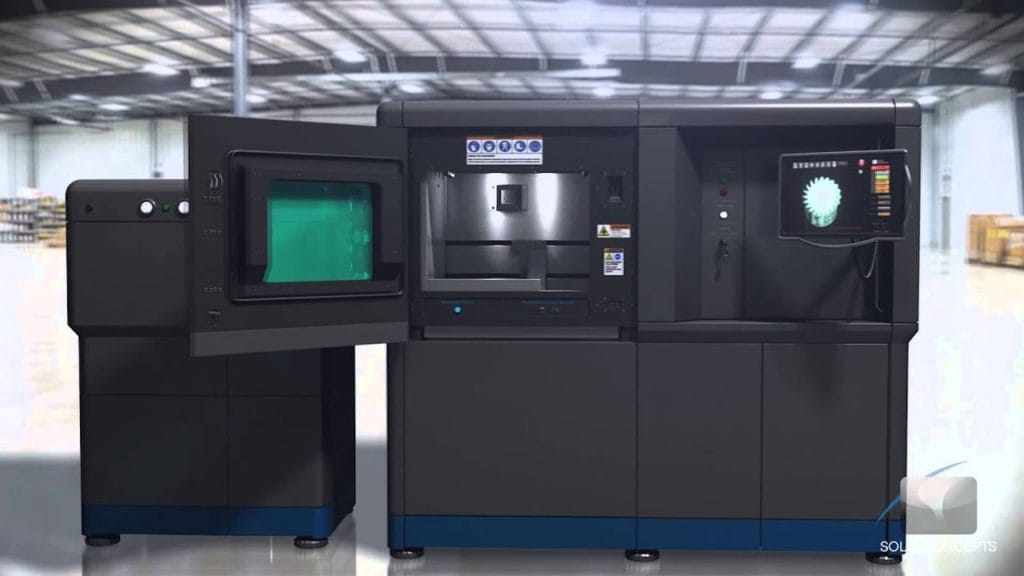 Direct metal laser sintering (DMLS) technology at its finest
What are the top two or three features that are the gamechangers for you?
Coming from a UX/UI background, I know the importance of human-centered design - you should be able to look at something and intuitively know how it works. PaperCut MF and its ticketing system and storefront excel at this. The user interface is extremely easy to understand and use. I only had to do some light reading of the documentation to learn about product configuration, which has actually been moved to the user interface now - rendering my prior reading unnecessary.
The ability to see all of our orders in a Kanban view is a huge plus. Our student technicians can quickly glance at a job request and know exactly what the status is, who it's for, and what needs to be done to complete the request.
PaperCut MF's built-in accounting system will allow us to sunset our billing shadow system that was developed using forms and spreadsheets. Consolidation of multiple platforms into PaperCut is another huge plus for us.
What's the feedback you've had from faculty and students?
Our customers love the new process. In today's world, people generally want things as quickly as possible. Not having to go through a complicated email process and being able to instantly request a part on the equipment they're looking to use is so much more streamlined than our previous process.
Our student technicians are ecstatic. They love using a system that just makes sense to them and appreciate the familiarity to tools like Trello they already use. Being able to get a quick overview of all the job requests in the system is great; the ability to drill down into a specific request with little effort is even better.
What's your advice to others who might be facing similar challenges?
Identify exactly what your challenges are and prioritize them in a list.
For us, the top of that list was adopting some sort of job request system with a built-in workflow. Then do extensive research on products that solve that primary challenge. If a product you find solves that primary challenge, take it for a trial run and find out if it also solves some of your secondary challenges.
For us, PaperCut MF's web storefront feature solved our primary challenge and fit quite nicely into a couple of our secondary challenges. If this sounds like you, I'd encourage you to trial PaperCut MF.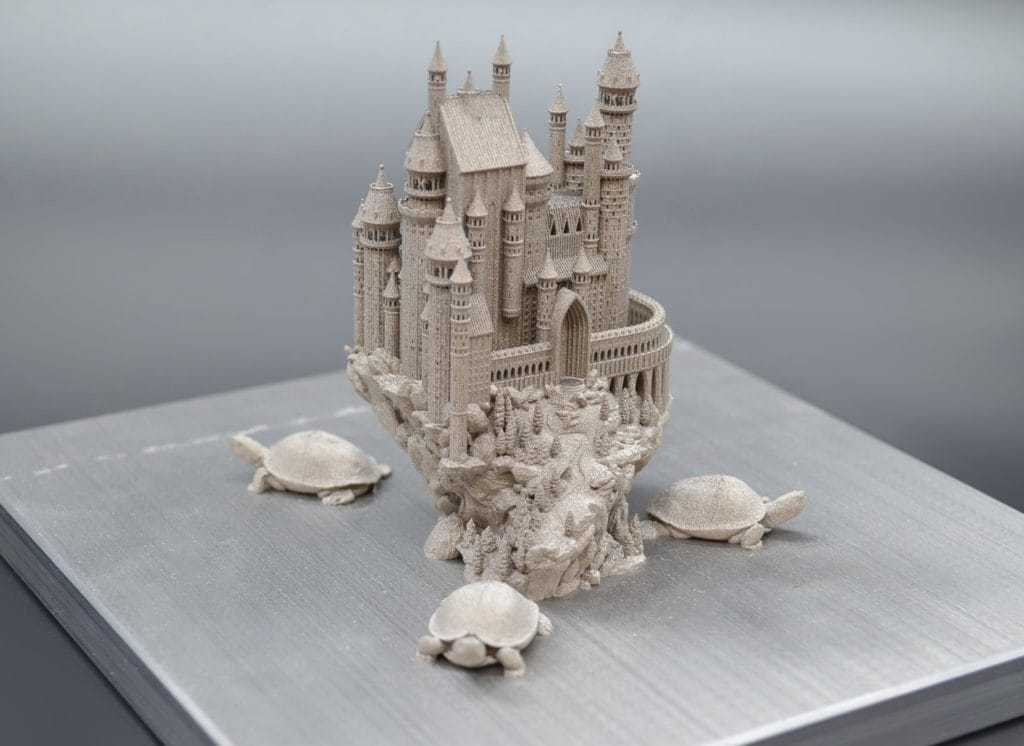 The possibilities at Terrapin Works are endless
What's next for Terrapin Works?
We started our PaperCut journey using one piece of equipment in just Terrapin Works. Today, we're using the ticketing system to power job requests for all of our higher-end equipment and are even looking to expand its use outside of Terrapin Works. The staff that operate our copy center and our copy program on campus are currently piloting on our PaperCut MF install.
One of our main functions at Terrapin Works is to provide support to our students wherever possible, and one such way we do that is via free 3D printing at our two hackathons, Bitcamp and Technica.
Prior to PaperCut, I had built a custom print request system for these hackathons based off of WordPress. During the last hackathon, it occurred to me that PaperCut might actually work quite well in lieu of the custom system I built. I quickly set up a web storefront product for Technica prints and it worked brilliantly. Students were able to quickly sign up as a guest on our PaperCut install and request prints using this product.
It worked out even better for our staff at Technica, since they already knew how to use PaperCut and didn't need to be trained on my custom system.
Final thoughts?
The support from PaperCut is fantastic. Particularly when I have any ideas, Jacques and Danielle are very responsive and always come back to me with detailed responses. Everyone at PaperCut is easy to deal with and is receptive to their customers.