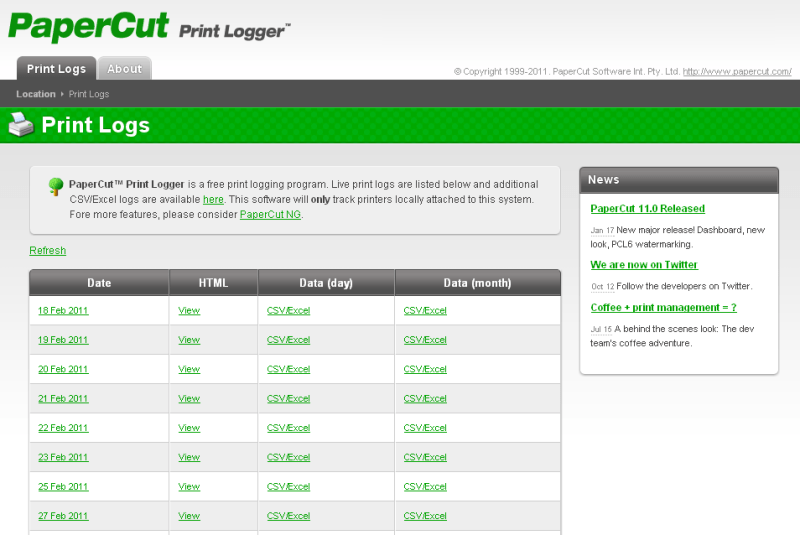 The PaperCut developers have been working hard in getting out the 11.1 release which had many enhancements and minor new features. Due to the high positive feedback about PaperCut 11's new look and feel, we felt the urge to give a new life to our free print logging program as well.
This task, being a relatively straightforward one, was given to me (Puneet), the summer intern. I started my internship here at PaperCut Software in January 2011. It has been a pleasure working here with friendly, hardworking and enthusiastic coffee-loving developers (they weren't able to make me start drinking coffee though!).
Over my very exciting and fulfilling two months here, I did a great amount of software testing, helped out with User Web Tool Customisation, restructured the Knowledge Base , added the header and footer to the online manual , and now, revamped the free Print Logger .
In this version…
Most of my work went into stripping down and re-decorating the Print Logger with the New look and feel based on PaperCut 11's new design .
We added the News Gadget which allows you to keep up to date with the developments at PaperCut.
The New About tab lets us share some information about PaperCut and lets you follow us close.
Print Logger is aimed at small businesses and home users. Don't hesitate, download the new version today!