Porter Dodson is a Top 200 mid-sized UK law firm based in Somerset and Dorset, with multiple office locations. A big part of their success is their focus on delivering great advice to business and individual clients.
PaperCut caught up with the firm's IT infrastructure lead Ben Jenner-Hurford to find out how PaperCut MF - with the help of PaperCut reseller 1st Office Equipment - has helped them move away from desktop printers. track costs, improving print security, and become more environmentally aware.
PAPERCUT: Tell me about your firm. When did it start? How many people does it employ? What's your role and how long have you been there?
BEN: I started at the firm four years ago. I'm responsible for the printing network as well as many other aspects of the IT estate. Prior to this role, I worked in the education field, which is where I first used PaperCut as a print management solution with great results.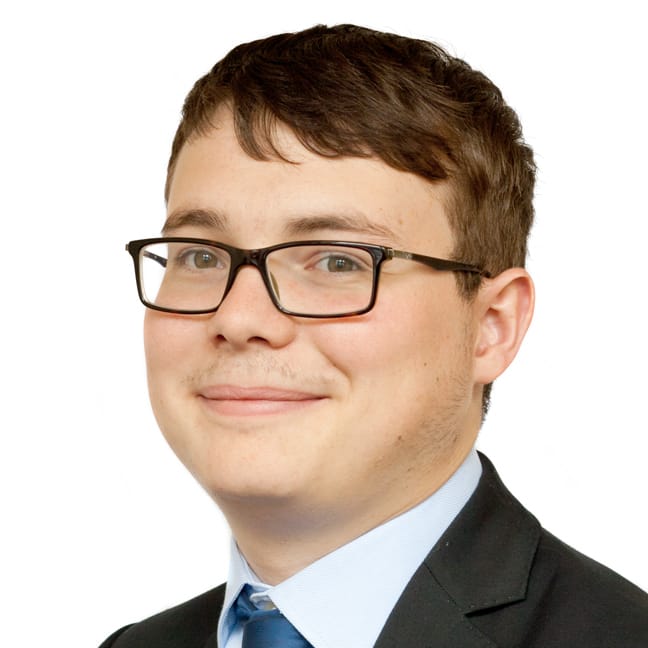 Ben Jenner-Hurford, IT infrastructure lead at Porter Dodson Solicitors & Advisors
What did your printing look like before PaperCut?
Given the sensitivity of the legal industry, managing/ensuring that prints are picked up by the correct person was an ongoing challenge. Ensuring paperwork wasn't getting mixed up is important.
Originally, we were running desk-based printers. These were not economically viable. They were mono printers and, in this profession, we essentially needed different types of paper:
Preprinted letterhead for clients
Blank paper for internal copies
Specialty archival paper for wills etc.
This also meant managing different in-trays.
As the majority of prints were from local printers, it was nearly impossible to manage paper usage and be across our corporate responsibility to reduce our environmental footprint.
What were the main pain points of that approach?
There were three main challenges with our previous approach:
Cost – the legacy desktop-based printers needed maintenance, and toners etc. were expensive. It wasn't a lean way of working.
Security – in law, security is extremely important. We were opened up to risk when prints were left on the printer.
Environmental impact - there was just no way of monitoring this. Our plan to move to PaperLite in the future meant we needed to set up now for future success.
What was the final trigger that made you look for a solution? What made you choose PaperCut over other similar solutions?
Our head office was moving locations so this was the final trigger. We were moving to a more open plan office and simply didn't have enough room for desk-based printers: nor did we want to go down that route.
We needed a system where we could implement Find-me and release-based printing.
We had a couple of conversations with some suppliers and PaperCut came out on top. Price and usability were the main deciding factors. The advice and guidance we received from 1st Office Equipment was invaluable in making that decision.
What were you specifically looking for in a print management solution?
Find-me printing was a key factor because we knew we wanted to reduce the physical number of printers on the floor given the office layout. We took a staged approach and rolled out PaperCut to our head office first.
Being able to have the PaperCut licence through our print dealer was also an added bonus and knew it would streamline processes.
"We wanted something that was simple and easy to use"
We have Ricohs and some HP MFPs, so having the PaperCut licenses being managed through them makes integration easier. It made the process very simple with less paperwork. We already have a great relationship with them and trusted their recommendations, too.
What was your overall goal when deciding to move forward with PaperCut?
We wanted something that was simple and easy to use. We had to change our team's mentality from desktop-based printing so needed a solution that wasn't too difficult to get the hang of.
"In the legal world printing is such a big cost"
Overall, we also have the PaperLite strategy as a long-term goal so when we set up the new office this was a logical step.
Safety and security is also paramount in this profession.
There are many ways to use PaperCut - how have you implemented PaperCut at Porter Dodson?
Changing staff mentality is always challenging so we decided to go with a big bang when we moved into our new head office. We started with three MFDs and then just scaled up as we needed to. It's so easy, we just call the reseller and in a couple of hours PaperCut can be deployed on other machines. We're also now rolling out to copiers and scanners.
We use a mix of ID cards and fobs to login - we think it's important for a user to be able to authenticate at a printer immediately.
Since we have a mix of Ricohs and HPs, we don't have complete mobility between offices. But where there's alignment, a staff member can print from one office in the morning and easily release a print at the next office in the afternoon. So there's the benefit of not carrying around documents.
We also have a software called Kappris, which now means we only need two different paper sources/trays - one for clients, one for internal.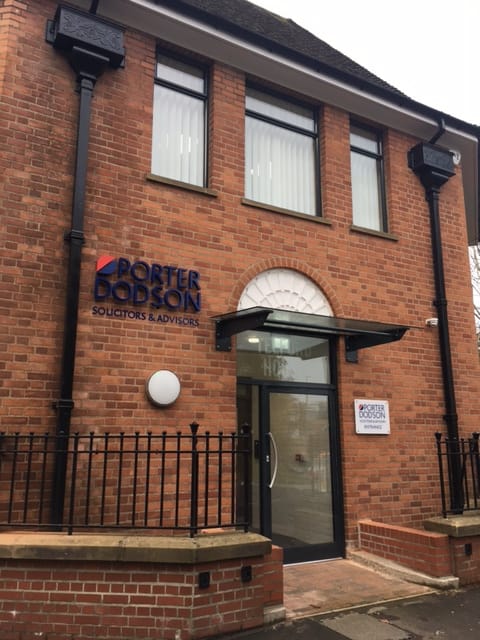 Outside the Porter Dodson firm
Can you quantify any results that PaperCut has delivered for you?
We run a monthly report on the number of print jobs not released. We can see a saving of between 2,000-3,000 pages a month. On the old system that would cost us money.
We also look at how the same department across different offices have different printing habits. We ask the question what are they doing differently? We are starting to open up the conversation.
"We can see a saving of between 2,000-3,000 pages a month"
As we go further into becoming PaperLite and monitoring our environmental impact we will be looking at quantifying more.
At this stage we haven't looked at the billing side. We know it's there and available to use. I've had a good experience with this when I worked in education.
What can you do now that you wouldn't have been able to do without PaperCut?
We have visibility of how much we print. In the legal profession, printing is an ingrown behavior.
The shock factor is there now because of that visibility. For example, we can say on Friday we printed 17,000 pages! In the last three years since having PaperCut, we've printed 10.1 million pages!
Having the data readily available definitely helps. In the legal world printing is such a big cost. The requirement to print is slowly decreasing and we have implemented a new case management system and client portal so these together with PaperCut really help. We can also see things like email increasing as the industry laws change.
Has PaperCut met your expectations?
PaperCut delivers on what it promises and has been very easy to administer and use. Having more safety on our printing and documents has also been important.
How would you summarize your overall experience with PaperCut?
Easy and efficient. I would recommend PaperCut to others!
---
Get better printing in your legal business
Just like Porter Dodson, you can see the real benefits of print management today by trying PaperCut FREE for 40 days.
Still hungry for information? Learn more about how PaperCut saves paper, time, and money for every legal business .