Founded in July 2018 by Samantha Davies, Platypus Coworking provides workspace needs for a variety of businesses in Ballarat, Victoria, Australia.
Platypus offers open floor plans, communal or dedicated desks, and private offices as an affordable and professional alternative to working from home.
The coworking space industry is rapidly growing, but a common frustration in this area is printing. Platypus knows this all too well.
We spoke to Platypus founder and owner Samantha Davies about how our DIY public cloud product PaperCut Pocket helped solve her printing woes.
PAPERCUT: Tell us about your workplace.
SAMANTHA DAVIES: "Platypus is a coworking space in Ballarat which started about 18 months ago. We only have one employee (myself) but we rent out the space to between 20-50 users a month."
What did your printing look like before PaperCut?
"Everyone prints using Wi-Fi to a single printer. This made it quite hard to accurately track printing, especially as the printer only displays the last 32 jobs, everything older gets hidden. This made tracking usage and accurately charging for jobs a bit of a hard task."
What made you choose PaperCut Pocket over other similar solutions?
"PaperCut NG was recommended to me by another coworking space. I tried it, however, I couldn't get it working the way I had hoped. I ended up speaking with Jake from PaperCut Support and he told me about a new product in development called PaperCut Pocket which could work better for me.
"I wanted to chargeback accurately and make printing more accurate - give the ability to correctly audit and track jobs for users. We're now able to tell them accurately what was printed and when."
What was your overall goal when deciding to move forward with PaperCut Pocket?
"The fact that Pocket is serverless and did what I wanted was the main reason I decided to trial the beta.
"Pocket has allowed tracking of all print jobs and ease of printing. It has also added a layer of privacy and security for our customers. Beforehand the jobs were just printed directly to the printer."
What would you say to someone looking for a printing solution today?
"Know what you want from the system. If you're like me, wanting to track and give people a sense of privacy and security, it is hugely beneficial. Going into the future and not having servers, app/cloud-based is how most businesses work now. Everyone has a mobile phone so it makes it much easier."
How would you summarise your overall experience with PaperCut?
"Very helpful and willing to go beyond to make sure it works for me."
Print management for small businesses in the cloud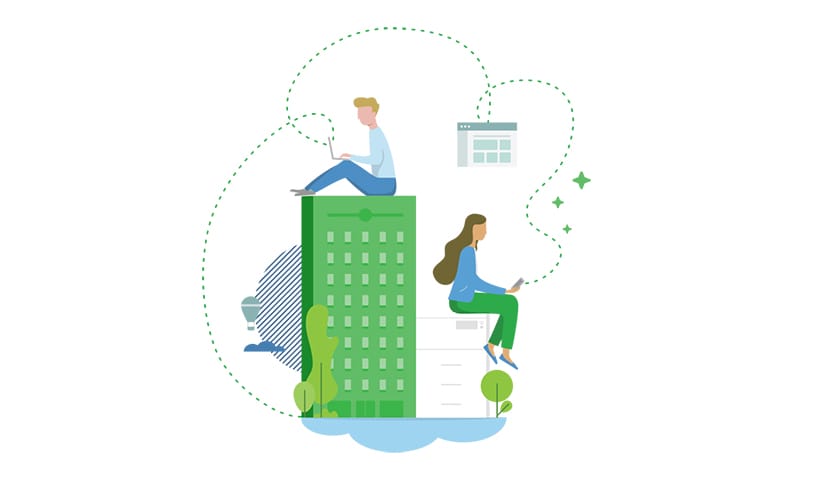 Any small business can jump into sustainable, secure, and easy printing with PaperCut Pocket.
The first product off our brand new cloud platform, PaperCut Pocket is brewing in our percolator/beta program.
If you're a techie, early adopter or have a liking for guinea pigs, we would love for you to join the program.
You can register interest at the PaperCut Pocket percolator page.