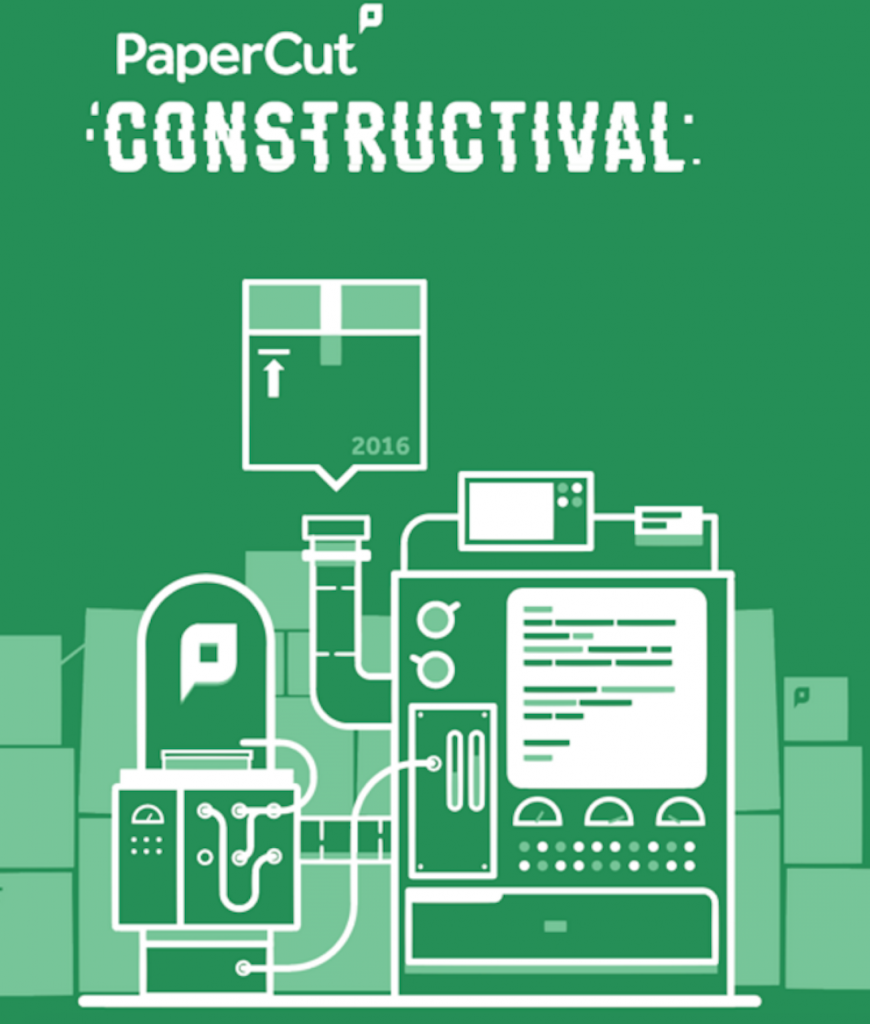 Before you get involved in your first ever Hackathon (an opportunity to step away from the day to day, be inspired, think big and collaborate with people you might not normally have the opportunity) you definitely have an idea of what it will be like… innovative, fun, memorable and AMAZING!! It's no wonder I was excited to be involved in PaperCut's own version, and first of its kind - Constructival 2016! Working in a team of such talented technical people though, I was still a little on the nervous side – what on earth could someone from the People & Culture team really do?
With a few weeks to go I buddied up with Tom, one of our user experience designers, to put together a video to capture the two days! All sorted. I would help with the concepts and documenting the video that was captured and Tom would do the videoing and editing! You can imagine my dismay as this sound proof plan started to crumble the day before when, regardless of how much he tried to troop through it was becoming evident the best place for him was to be wrapped up in blankets sleeping!
Before I'd even had a chance to come up with an alternative group to join, people were stepping up to help. First things first - an introduction to the camera: the on button, this is how you zoom, keep it steady like this and "this one here… that is record". My first practise recording was in fact the kick off - and the glimmer of what the next few days would entail. Having a ball I ran around for the next two days with my camera, bumping my tri-pod into door frames, getting insight into what all the teams were doing from conceptualising to prototyping with lots of frustrations, smiles and laughs along the way.
Of course a video isn't just the footage… but again, I wasn't going to be left in the lurch and after a quick 101 course from the support team I was off on iMovie – choosing what clips to use, cutting shots, speeding up footage, adding sound and captions.  Not only was I capturing PaperCut's first ever Constructival I was also learning a whole lot of new things that I would never usually have had the opportunity to day to day. More importantly though I was beginning to understand what it feels like when you need to be brave, when you are operating outside of your comfort zone, when you let your imagination run wild and get creative.
It may not be a studio production quality feature film, nor will it be in the running for any notable awards in the film scene. It most definitely wouldn't have  been possible on my own or without everyone featured.  But by goodness, if I can do this, just imagine what else is possible! Without further ado I present to you my project for Constructival 2016:
Keen to find out more about PaperCut's first global Hackathon? Check out this blog all about Constructival and this one from the team that built a robot!