PaperCut is now tracking millions of users in more than 100 countries. Here's what a few have to say...
---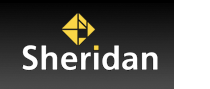 Sheridan College serves 400 high-capacity printers to over 20,000 students, staff, and faculty spread across three campuses. These clients run a mix of Windows, Mac, and Linux. PaperCut was the best fit for our scale in terms of features, support, and value.
Ryan
,
Sheridan College - Canada
---
Well done on producing the best print charging solution I have used! PaperCut is fast, reliable and easy to manage. The advanced charging options provide excellent flexibility and the web administration interface is the icing on the cake.
Adrian
,
Jesus College, Cambridge University - UK
---
It's a huge time saver. It does all the accounting for me. It provides easy access to printing from your desktop. It also brings in all the faxes and shoots the email directly to you.
Kathy
,
Wall Templeton - USA
---

PaperCut is one of the best things that happened to our school, saving us thousands of pounds each year! The teachers and students all find the software useful and easy to use.
Ryan
,
City Of Derby Academy
---

Thanks to your marvellous product we have saved over £300 pounds in the last month on people doing unauthorised printing. Your great support during our testing phase ensured an already straightforward deployment was achieved with the greatest of ease.
Nic
,
The Wessex Reserve Forces and Cadets Association - UK
---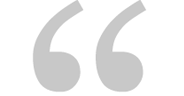 The application is really very nice and we are on track to reduce our printing consumption from 1.1 million pages per month to a goal of 800,000 pages per month.
Glenn
,
Indiana University-Purdue University Fort Wayne - USA
---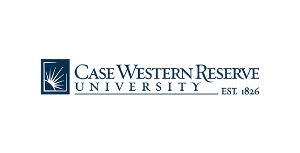 I've gotta say PaperCut is great and I've been singing its praises to other departments. The reports quickly show me printer usage at a glance, which I use frequently to more accurately place orders for toner and paper. I used to throw thousands of pages into the recycling bin every day because of unclaimed printouts, but overnight it's been whittled down to a couple reams! Aside from the money saved on toner/paper, I stand to save thousands reducing the number of lab attendants since these TopUp cards can be sold by our department receptionist or in one of our vending areas. I no longer need technical staff to supervise printing full time!
David
,
Case Western Reserve University - USA
---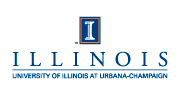 We love PaperCut. It is a truly operating system agnostic solution that has allowed us to address almost any level of complexity in terms of tracking and allocating printer usage. PaperCut makes it very easy for us to bill students through the university accounting system so we can use the money to buy new printers on a regular basis allowing students have access to reliable printing.
We have deployments that can manage the intricacies of graphic design output to plotters, computers labs accessible to tens of thousands of students requiring per page billing and small department print quotas with secretaries generating their own ad hoc reports.
The internal reporting system and automation tools provided have saved our sys admins countless hours in generating data for administrators. It is rare to find a product so well thought out and beneficial to users in every role.
Bart
,
University of Illinois at Urbana-Champaign - USA
---

We have been running Papercut for just over a year now, after a couple of weeks of learning how to produce some fancy scripts, we managed to set 10 central scripts which do various means of colour saving and assigning jobs to central accounts. Over the 12 month period we saved £46,758.60 by converting colour documents to grayscale, a month later and we reached £50k in savings. Papercut just keeps getting better with every release.
---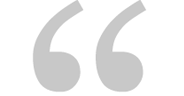 I like Paper Cut because when you need it, it is always there. Ready to serve, whenever, however, it serves straight away.
Kante
,
Bankfield College, UK
---
PaperCut, there's nothing much to say except that it just works! But what more would you want?
Dave
,
St. Julie's Catholic High School - UK
---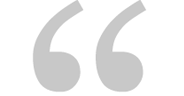 PaperCut is a fantastic piece of software. Setup is very easy, and it works really well, with tons of useful features, I love that it integrates with Active Directory. The technical support is top notch, response time was very fast and they worked with me to solve my issue. I would recommend this product and this company to anyone.
Chris
,
Iowa State University - USA
---

I can't say enough good things about your company. The product is amazing, and the documentation and level of support are even better. There was an email list for a group of schools that brought up Papercut a week or so ago because one of the colleges was considering moving to it. Every single response sung the praises of Papercut. Keep up the good work!
Jacob
,
Montserrat College of Art, USA
---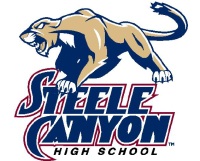 We have been using PaperCut for just over a year now and the savings we have seen with minimal rules and filters in effect are easily double the price of what we would normally spend on supplies in a year. Aside from the ability to generate reports and hold accountability, the custom scripting allows us to use PaperCut exactly how we need it to function in our organization which has quirks that you typically wouldn't see in the average educational institution.
The web printing makes it super easy for students to print from anywhere on campus and from their own mobile devices, along with the ability to easily charge students for printing costs outside of the classroom and re-cooperate some of the money spent on printing supplies.
Being on the edge, we do a lot of things before it's "stable" or done elsewhere. Papercuts' phenomenal support staff make this possible, without them we would not be doing the things we are doing. To be able to submit an issue, have a response within hours via e-mail and immediately over the phone, and then within a few days have the developers solve the issue and send you a re-compiled executable, is beyond any support I have ever worked with in my 15+ years of IT.
Not only has PaperCut allowed us to save money, it has genuinely made an aspect of the IT departments job exceedingly easy and less troublesome on a daily basis.
Matt
,
Steele Canyon High School - USA
---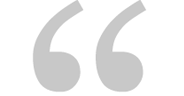 This is an outstanding product which I have recommended to other colleagues in educational computing. Congratulations on your achievement - it's saving us a lot of money in consumables.
John
,
Kingston High School - Australia
---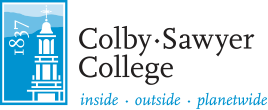 We've been using PaperCut for a long time, and it's been nice to see it improve and grow with every new release. The documentation is outstanding as is the premium support. It's been the ideal tool to help us work toward our sustainability goals connected to paper usage.
The user interface is clean and simple, and shows environmental impact in terms of trees, carbon and energy. This helps to remind our students why we encourage them to mind how much printing they do.
David
,
Colby-Sawyer College
---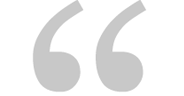 PaperCut tech support is phenomenal! The support staff has always been friendly, helpful and quick to respond. We run a complicated operation that covers 27 printers, 5 sites, 5 print servers and over 1000 users. PaperCut staff helped us configure, troubleshoot and fine-tune our installation. Thanks to their help, we have been able to maximize the value of this product to save hundreds of dollars!
The first day it was installed it stopped a 1000 page erroneous print job to a remote network printer. Since then, our costs have plummeted. This is one of the best technology investments we have made!
Thomas
,
Manteno CUSD #5 - USA
---

We are a small community college in central Maine and began evaluating PaperCut 4 months ago. From the start we knew this was going to be a solution to escalating costs due to uncontrolled printing by staff and students. We went live 2 months ago at the beginning of the semester with nothing but positive results. Not only have we gotten a handle on our print costs, we have been able to offer driverless printing for student who use their personal laptops on campus. For those few instances where we've needed support, PaperCut's technical support has provided superior service.
Steve
,
Eastern Maine Community College - USA
---


PaperCut is the one and only software for a printing solution for your company/business! If you want to keep track of all your printing jobs its a must have. You can log every print and generate detailed reports about all your printing jobs, project related, with budget quotas, paper format etc...
Actually we installed it on an Apple Mac Server, and installation was as simple as handling my coffemachine for a cappuccino. :-) In addition we received absolutely great email support: fast, friendly and professional.
Tom
,
http://www.platzhalter.ch/ - Switzerland
---

I recently had issues with a particular user of PaperCut in our organization. I had the good fortune to work with Josh to solve the problem. He responded promptly to my emails and never gave up trying to solve the problem, and today it was resolved. Given the time differential between the States and Australia, we managed to get past that and work together. Thanks Josh. I appreciate all that you did!
Mitch
,
OZ Architects, USA
---
Site server has been FANTASTIC for our environment! In fact, it corrects the only issue we have had since moving to the find-me printing concept, which was the inability to use devices if the connection to the high school was down.
Now, our users experience what appears to be 0 downtime! This solution allows us to leverage the power of PaperCut with our MFPs with complete continuity of service, even in the event of VPN or WAN outages.
Dr. Raoul J. Gravel, III
,
Johnsburg School District 12, Johnsburg, IL
---

We love PaperCut! It's one of the cheapest in market but met all our requirements. Their ever-ready support team has the necessary technical know-how and was really supportive (pun intended). We now have better visibility on what's going in/out from our printers. On top of all that, PaperCut is easy to install and very user-friendly. Don't give a second thought. Just go for it.
Aznan
,
The International School of Penang (Uplands) - Malaysia
---
We purchased PaperCut NG for the purpose of reducing the cost of printing. It works well for us in terms of awareness of printing and environment. The deployment is easy no need expert knowledge. In a primary school environment this product fits very well. We would recommend this product to any one in Education in this current climate of saving money.
Muhammad
,
Welbourne Primary School - London, UK
---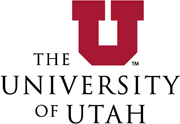 In the seven years since I implemented Papercut I've only had three incidents where I've needed to contact Papercut Tech support. In each incident they were right on top of my problem and had my system fully functional in very short order. If all vendors were as easy to work with as these guys are IT support would be a much more pleasant world to live in. Thanks Papercut team!!!
Doug
,
University of Utah - USA
---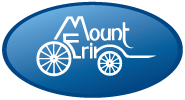 We installed PaperCut in our school to replace an outdated print charging system and have never been happier! Great service, fast and reliable programming and easy to use interface make this one of our favourite programs to use!
Thanks guys!
Oliver
,
Mount Erin College, Australia
---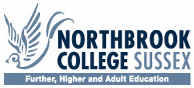 We initially tested the beta Mac version of PaperCut. We have been using it since the beginning of official release. It was so good that we abandoned our existing Windows print accounting software. Since we have had trouble free print accounting on both Mac and Windows platforms and saved a hell of a lot of money. The technical support is the best I have ever come across. Always friendly efficient and available outside normal hours even with the timezone difference. Try it and you won't regret it!
Kevin
,
Northbrook College - UK
---

I have always been fond of your product since we first introduced it a year ago. I've recommended your product whenever the opportunity arose. 'Getting under the hood' and really figuring out how PaperCut works has impressed me even further. PaperCut is incredibly well thought out and well engineered, as demonstrated by the ease at which it can be clustered on a Novell iPrint environment. Too often I find "Third party" products seem to feel that they were cobbled together without much care or attention. This is not the case with PaperCut.
Richard
,
City College Brighton and Hove - UK
---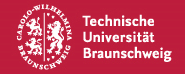 PaperCut ist für die besonderen Anforderungen unserer Druckdienstleistungen von zentraler Bedeutung. Es läßt sich gut in ein bestehendes Nutzerverwaltungssystem integrieren. Modularer Aufbau sowie gutes Zusammenspiel mit Druck-Serverdiensten und Datenbank erleichtern die Administration. Die Interaktion mit den Nutzern ist sehr intuitiv, so dass das System von vielen Anwendern schnell verstanden wird. In Hochlastzeiten zu Semesteranfang und Semesterende läßt die Performance auch bei einer großen Anzahl parallel eingehender Druckaufträge nicht zu wünschen über. Der deutschsprachige Support antwortet schnell und präzise.
Dirk
,
TU Braunschweig - Germany
---

We have been using PaperCut for since 1999 and have cut our toner and paper usage in half. The user enquiry tool encourages the students to be economical and responsible in the printer use. Waste bins near the printer are almost empty. We have found PaperCut very easy to set up and maintain for our 1000+ users. With the account creation rules and auto scheduling, PaperCut effectively manages itself.
John
,
Parkdale Secondary College - Australia
---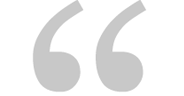 Our high school has about 15 networked printers available for use by students and staff. Until three years ago, all school computers were configured to print directly to each printer, and this led to abuse (students anonymously printing obscene content, and/or printing many copies of a document to deliberately waste paper and toner), as well as a large amount of unintended waste (misdirected jobs, extra copies).
Two and a half months into the school year, we had spent $1200 less on printer toner alone than had been spent at the same time last year. That June, one prankster senior who'd printed a farewell message to every printer in the school, received a bill for the usage in place of his diploma, thanks to our ability to identify him from the logs. For our morale, that alone made the entire PaperCut investment worthwhile!
Anytime I've had questions or issues, I've gotten accurate and informed responses, quickly. Their support knowledge base is "open" such that search engines can index it, as contrasted to most of the other commercial software we use. To me, that demonstrates their confidence in the product. PaperCut is the best commercial software experience I've ever had in 15+ years of I.T. work.
Marion
,
Dresden School District ,USA
---

PaperCut NG has been a very cost effective solution to controlling runaway printing costs in our academic computing environment. Setup and access to reports has been easy and flexible. The initial investment has already been recouped in our first year of use. We have enjoyed a 50% savings in paper use and toner costs. In addition, students have enjoyed being able to track how 'green' they are and are more cognisant of their printing. This is a great product!
Chris
,
Truckee Meadows Community College - USA
---

I have used PaperCut for 3 years now and it has been fabulous! It's so easy to monitor student and staff printing, with easy to use monthly email reports straight to my inbox making sure that the students (and staff!) are not abusing their printing rights. Also charging the departments is a doddle with shared group accounts.
Brilliant software, recommend to all!
Ben
,
Swanmead Community School ,UK
---


We switched from another software package to PaperCut. The difference has been night and day! The software is incredibly easy to install. Upgrades install quickly and easily with no hassles. For the few times that we've had issues, mainly with quirky or odd printers PaperCut support has been responsive and helpful. They've always been able to come up with a satisfactory resolution. The cost of the software is very reasonable and it has saved our institution (and in turn the tax payers) tens of thousands of dollars! I can easily say it's one of the best programs our institution has ever purchased.
Dale
,
University of Wisconsin - Fox Valley - USA
---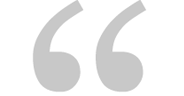 This is a great program, simple to use and robust. I have recommended it to a number of other schools, both public and private.
Paul
,
Keithcot Farm Primary School, South Australia
---

Since moving over to PaperCut Quota in January 2006, administration and management of the system could not have been easier or simpler. It has greatly reduced administration time as students are able to check up and top up their own print quota. With the upgrade to PaperCut NG this year, ease of management is further enhanced with the administration console now accessible via a web interface. Staff can now manage the system from any workstation connected to the College network. The new reports available in NG will be very useful for printer management and planning/budgeting purposes.
Technical excellence in the software itself is well complemented by your technical support team. The College has been most impressed with the level of service we have experienced in the past 18 months.
Sylvania
,
The University of Melbourne - St. Hilda's College, Australia
---

PaperCut NG is a tremendous product. I researched other companies and PaperCut stands out as the best. We perform a silent monitoring in the Fall semester 2005 and actually ran PaperCut NG in the following Spring semester 2006. The results show PaperCut NG is effective. In one lab, we went from using 9 toner cartridges in the Fall to 4 toner cartridges in the Spring. Each toner cartridge cost $152, we had a savings in that lab alone of $760 on toner cartridges.
Fall semester the top 10 students who printed the most, had a total of 44,342 prints. The following Spring semester, the top 10 students had a total of 7,320 prints. Printing went down 83.5%. Paper cost for the entire college went down 29%. We set a limit for the students to have 357 prints in for Spring semester. After they used up their $25 credit or 357 prints they would have to purchase a Top-UP card. We also used Top-UP cards and sold them in increments of $1, $5, and $10. We sold 107 cards. Our Spring semester we earned $535 from our Top-UP cards.
Trevis
,
Stark State College - USA
---
We are a relativley small sixth form college in London and after evaluating/testing many print management solutions, PaperCut without a doubt came out on top. We have around 2,000 users and papercut saves us a heap of toner and paper wastage. Students have to learn and plan their usage of quota and web interface, reporting, integration with AD are all exactly what we needed. Very simple to setup and maintain, I would recommend PaperCut to any private or public sector organisation. Well done Aussie PaperCut!
Brendan
,
Shooters Hill Post 16 Campus - UK
---

Finding a way to control and monitor the printing of over 1500 users in a multi-device school environment is a nightmare... or at least was until we discovered PaperCut a number of years ago... and we have never looked back. The ease of configuration, integration with Active Directory and the cross-platform nature became especially important this year when our Windows/Mac environment was joined by 500 iPads as well - we love it!
Matthew
,
Cape Elizabeth School Department - USA
---


This is definitely a marvellous server application, besides being a user friendly one. Since 2006 it has saved us tons of paper and printer toners. Currently we now subscribed to a 5 years contract with our vendor using PaperCut MF. Would gladly recommend this application to any institution.
Sherwin
,
King George V School - Hong Kong
---


This product and the service provided has been excellent. We started using it within the department a few years ago (early 2008) for graduate student printing and photocoping (using PaperCut MF). This year 2010 the University student printing provider has adopted and implemented it for their University wide student printing. I like to see well designed software interfaces and this is reflected in the PaperCut offering.
Bruce
,
The University of Melbourne - Australia
---

We have recently deployed papercut to raise awareness of both financial and environmental cost of printing amongst our users, and provide management with information that can be used for accurate recharging and making intelligent decisions about managing printing. I have been delighted with the ease of installation and configuration and the support provided during our evaluation stage. We were up and running in a few minutes, and the intuitive interface allowed us to start customising easily.
The product has ticked every box we were looking for and then some, and slotted perfectly into our environment. Try before you buy with no strings, nags or hampered functionality.
Superb product backed up by a great support team. Simply brilliant. Other software vendors should take note.
Anthony
,
UK Wealth Management Ltd, UK
---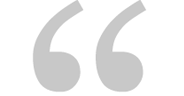 PaperCut seamlessly took control of our recently purchased HP Laserjet 2100 printer. It was extremely easy to add users. I have already seen that the students are becoming more responsible fitting more work onto a single sheet by using columns, a smaller font, and changing the margins; they are learning to do better word-processing...
Aaron
,
Strathmore College - Kenya
---
We've been using PaperCut NG since August 2011 and have seen a huge reduction in the amount of printing within the Department of Education over the years.
PaperCut has assisted greatly with controlling, reviewing and assisting with many decisions that have saved the organisation countless amounts of money during this time.
Mathew
,
Department of Education, Tasmania, Australia
---


After using PaperCut NG for a year to monitor our print use, we have now started using it's great features to reduce our print volume. In our second year we have saved over £5,000 on consumable costs, saved £12,000 on new printer hardware by halving the number of printers in our school, and reduced our print use by 62%. Fantastic!
Kevin
,
Colmers School - UK
---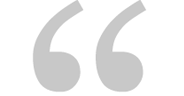 Just a quick comment to congratulate you on the new PaperCut version 5.1. It seems to be a big improvement on the version 4. I was particularly impressed by the clarity of the user documentation. It was very easy to follow and the program installed without a hitch!
Nick
,
Schools Technician, Cheltenham Sub Cluster - Australia
---
Moving from a custom built in house printing model to one designed to do exactly what we wanted in the first place, the transition has been a welcome one to say the least.
We are a Novell institution and as such all of our user authentication and accounting is processed by way of each users Novell credentials. For the past couple years we have been developing and deploying our Active Directory environment in lieu of Novell being retired. Part of this process for me is to migrate our Novell iPrint Environment to our Windows AD environment.
With Help from Peter Fitzgerald in PaperCut support (AU Office), we were able to map our current PaperCut deployment and work to implement our AD server. Having Peter involved in this process was paramount in seeing it through to completion. Now, it just works, as we had expected, consistently with little administration required (now that it's setup).
A VERY BIG thank you to Peter and Alan from the Portland office as well, for their expertise. I couldn't have gotten through this without your guidance.
Tim
,
Dalhousie University, Nova Scotia, Canada
---

The only high usage system I've ever seen that doesn't require regular maintenance, it just works brilliantly. It is the most stable system at our college, I only wish that more applications were as good and easy as this.
Les Jonson
,
St Paul's International College - Australia
---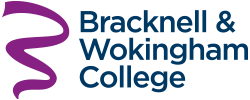 One of the best pieces of software I have ever used that just works straight out of the box. Support always friendly and efficient too. What more could you ask for?
Being one of the first Further Education Colleges in the UK to use this software it is one of the most cost effect print control solutions around. It has saved us a fortune on consumable costs and other solutions do not even come close to PaperCut!
James
,
Bracknell & Wokingham College
---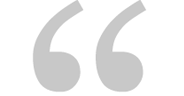 The PE Technikon is a Technical University and the George Campus is a satellite campus located 330 kilometres away from the Main Campus. We have approximately 1000 students. The situation in 2002 was that students made use of 4 after-hours computer labs and needed to print. The Student Council paid for the ink and the students provided their own paper.
This caused two major problems. The Student Council had a limited budget and because there was no control of the ink usage, some students received maximum benefits while others constantly found the printers to be out of ink. Also, because students provided their own paper, we found that students used all sorts of paper in the printer, believe it or not wrapping paper has been found jammed in the printers. The printers were constantly having to be serviced due to paper jams and other abuse.
I conducted a search on the Internet and came across PaperCut. With some creative accounting and the assistance of PaperCut management, I was able to purchase the Papercut quota system. I tested the system until December 2002 and then implemented PaperCut on our Windows network. The Main Server is located at our Saasveld site with a secondary server installed at our second site 15 kilometres away.
The system has now been running for six months and what a difference! Total costs so far are only 30% of what it was last year for paper and ink. Not one of the student printers has had to be serviced this year. I have seen that the students are becoming more responsible and economical in their printer use.
I would definitely recommend the PaperCut Quota system to any school or University. It is easy to use AND manage. Thanks to Papercut Biz for a great product.
Garth
,
Section Head: Computer Services, PE Technikon - South Africa
---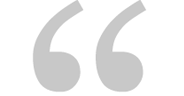 I am very impressed with the attitude of the PaperCut personnel. I especially appreciate the dedicated customer service we receive. With PaperCut, customers are not treated like a number. Open dialog with the engineers is actually encouraged. They are always open to suggestions and give every one careful consideration. I wish all companies treated their customers like PaperCut Software.
Thomas
,
Manteno CUSD #5 - USA
---

Migrating to PaperCut was an extremely straightforward process with an easy to understand architecture. This is backed up with excellent documentation and technical support. PaperCut has accelerated our move to "follow me" printing with deep integration with Ricoh MFPs. We always recommend PaperCut at any opportunity.
Anthony
,
Peter Symonds College, UK
---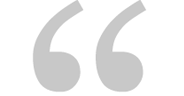 We have a network for about 60 students. We replaced 2 printers in our student computer lab last year and spent hundreds of francs on consumables. We tried everything to recoup costs from an honor system deposit box to quarterly fees built into usage cost. None worked. Since installing Papercut, we have been able to recover ALL of our printing costs and build more accountability that has dramatically reduced wasted paper usage. And the printers don't get abused all the time!
I continue to be shocked at the usability and simplicity of Papercut. It has the ability to control so much, yet the program is so simple. The daily administration is almost non-existent. By using the Top-Up card feature, we sell prepaid cards in our snack bar and the students credit their accounts via the web interface themselves. It is truly an "auto-pilot" program.
Kudos for a product well designed! I highly recommend anyone to this program.
Matt
,
University of the Nations - Lausanne, Switzerland
---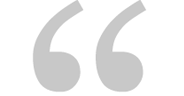 We've deployed PaperCut in 3 public libraries with ~50 public internet computers. We utilize Linux on both the server and client, and the software is really quite easy to set up on both ends. More importantly, PaperCut support is stellar. The support we have received exceeds anything we've experienced in other commercial and OSS offerings. It's amazing software that comes with great support, and a real bargain!
Sean
,
Coos County Library Service District - USA
---

We have used several products over the last 9 years to manage our student printing, but always had to compromise on the features to get the best product for our budget. PaperCut NG is easily the most cost effective with its low price and enterprise standard features that you would find on products costing thousands. We recoup the cost of printing, and can use features such as price reductions on the cost of duplex printing to encourage more environmentally friendly usage.
PaperCut NG adds a completely new and intuitive web interface to the product which allows for support staff to check and manage the printers from any computer on the network. With the setup wizard, you can have a fully deployed print quota system in less than 5 minutes!
The reports allow students to view their print history easily and support staff can use it to view the busiest printers (along with many other reports). We can now sell top-up cards in the shop and bar so that students can add print credit themselves.
Finally, when we have had problems and questions, the support has been nothing short of excellent. Nothing was too big or small and the developers work with you to find the solution to your complete satisfaction. In short, an excellent product from an excellent company - my only complaint is that we didn't find it sooner...
Tristan
,
Cranfield University - UK
---

PaperCut has proved invaluable to the school. It is very easy to use and has cut down our use of paper dramatically. Its many options and friendly interface makes it a joy to work with. I would recommend it any school.
Christopher
,
Colchester Royal Grammar School - UK
---

We started PaperCut NG in 2011 in our campus and found that the overall performance of PaperCut is outstanding. We have access to all types of reports regarding accounts, the performance of printers and consumables, and much more. PaperCut is easy to use and it has really helped us in managing printing facilities across the campus. We are looking forward to more enhancements and advanced security features with each upgrade.
Tahir
,
National University of Sciences and Technology, Islamabad
---

PaperCut lets us have a consistent credit system between different operating systems and empowers us to manage users and printers seamlessly. A++
Nick
,
Frances Bardsley School - UK
---
At Raffles College of Design and Commerce New Zealand we are running multi-platform systems and we required printing management system that will monitor, manage quota, usage billing and generate reports. PaperCut stood out in our internal trial comparing to other products in the market. A great product can only be defined as great when it is backed by superb supporting technical team.
In my recent experience with moving an existing PaperCut server to a completely new installed server went smoothly just because I had PaperCut support team member Jason guiding me over the chat session. We had over 400+ user data and I was worried whether we would be able to put our server back to its original state. Due to unprecedented event our server got destroyed but we could retrieve existing PaperCut data from the crashed hard drive. Once I explained our situation to Jason he quickly gave me all the answer to my queries. Within 30 minutes our new PaperCut server was ready and started serving our network users.
I would definitely encourage all our colleges worldwide to use PaperCut not just because it's a great product, but it's backed by superb after sales service. Thanks Jason and PaperCut.
Naweed
,
Raffles College of Design and Commerce - New Zealand
---
Without quotas, our students were printing around 2 million pages per year. After quotas, that number dropped in half.
Tron
,
Case Western Reserve University, Cleveland OH
---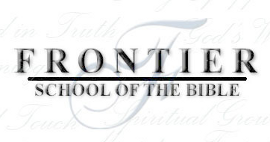 As a small private college we needed a print control software that wouldn't be a burden to the technical department (1 person) and a large dollar investment. PaperCut MF has been the perfect solution in both areas. What a blessing! The price is amazing and the setup is incredibly fast and simple. Adding funds to students accounts is a snap and the students enjoy the freedom of being able to print when they want and where they want. It has been running trouble free for almost a year now. Thank you PaperCut! Keep up the good work and may God bless you.
Cameron
,
Frontier School of the Bible - USA
---
Our experience with PaperCut, and with staff we interfaced with for the installation and ongoing support has been outstanding. The product has performed as well or better than was presented to us during our sales consultations. The level of support and customer service has exceeded our expectations. I have already highly recommended to other organizations both the product and the services of MJ Print Control / ecoprintQ (a PaperCut Authorized Solution Center).
Marty
,
MidAmerica Nazarene University - USA
---
When using the PaperCut NG Trial I needed to call PaperCut's support helpline where I was greeted very politely. The person I talked to was amazing; he wasn't like a robot, and everything he said was easy to understand and do. Best support/customer service team I've ever spoken to. Thank you!
Harry
,
Jaco Associates, North Yorkshire, UK
---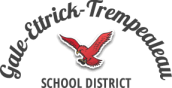 Hands down, PaperCut is some of the best software we have ever purchased. It's rock solid yet always evolving. Advanced, yet easy to use. I recommend it to my colleagues at other schools whenever I have the chance.
Our paper waste is down, and we can quickly generate reports to show print usage. Also, with the integration of our copy machines, we are able to generate reports on all printing and copying from one interface. PaperCut is worth every penny!
Jeremy
,
Gale-Ettrick-Trempealeau School District, USA
---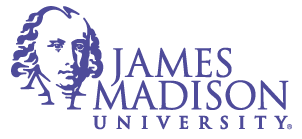 James Madison University offers pay-to-print service to nearly 20,000 students at 35 locations across campus. During 2011, JMU selected the PaperCut MF system to replace an older deprecated product.
We were initially apprehensive about selecting a product with no CS Gold gateway, but after live product trials we decided to contract with PaperCut to produce the new gateway. We also requested several other modifications so the transition from our existing system would appear nearly seamless to our students. The PaperCut developers were attentive, flexible, and met all deadlines.
PaperCut MF and the CS Gold gateway have worked flawlessly since going live . Although PaperCut MF is very capable with a nearly exhaustive menu of canned reports, we have leveraged its cross-platform support, multi-vendor database compatibility, scripting, and open API to easily extend the product's print management and reporting capabilities.
In our experience, PaperCut MF is easy to install, configure, troubleshoot, and maintain. It has thus far proven stable, versatile, and accurate.
Eddie
,
James Madison University - USA
---

We installed PaperCut to keep track of the amount of printing going on across the school. Easy to set up and use, PaperCut has reduced the amount of waste printing significantly. Always reliable, always there.
Matthew
,
Thetford Academy - UK
---
PaperCut has been flexible and reliable. It has done everything we've asked of it and has suceeded in cutting our printing costs significantly. I recommend it whenever I get the chance!
Alex
,
Longhill High School - UK
---

We began using PaperCut about 3 years ago and saw the impact right away. Just with monitoring/restrictions we saw reductions in waste. When we implemented full tracking/chargeback we saw further reductions and a *huge* savings to our academic and administrative departments. We love PaperCut! It's been easy to implement and use and offers powerful and flexible tools. Best of all their support people have been terrific - among the best I've ever dealt with.
I cannot recommend PaperCut enough.
Tyler
,
Minneapolis College of Art & Design, USA
---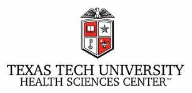 Prior to implementing PaperCut many of our patrons were thoughtless or abusive when consuming printing resources, and our previous practice of manually managing print cards was inaccurate and burdensome. PaperCut practically manages itself, and because we needed a true cross-platform solution PaperCut was the perfect fit for our libraries.
Paul
,
Texas Tech Univ Health Sciences Center Libraries - USA
---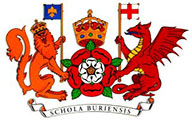 PaperCut is easy to setup, configure and manage through the simple web console, with multi-platform support and a friendly, fast and efficient support channel.
Stuart
,
King Edward VI School - UK
---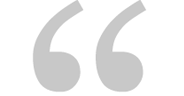 PaperCut is easy to use, both in the administration console, as well as the user's side. The documentation is always clear, and accurate. I hardly ever have any problem with PaperCut, and would recommended it for anyone who is looking for a software solution to manage their printing infrastructure. The automatic email notifications of low toner, and printer errors, the ease of managing users and printers as well as the wide range of reports available makes PaperCut an essential tool in my day to day IT administration.
Nick
,
St John Bosco College - Australia
---

I was looking for a while for the product that will cut the printing cost and at the same time will fit in a sub $1000 range. Here it is! PaperCut does the great job, easy installation and minimum of configurations makes it even more attractive. Would definitely recommended.
Michael
,
P S L Group - UK
---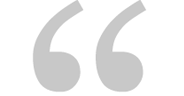 PaperCut is a wonderfully useful piece of software! It has drastically cut the amount of paper in the recycle bin. Students are much more responsible about their printing. PaperCut forces them to be more conservative about the use of resources. Considerably more thought now goes into the decision to click the printer icon.
George
,
Claggett Creek Middle School - USA
---

PaperCut was installed on the server over lunch, and immediately began logging, we quickly set our preferences for the whole site and by the end of the day we were ready to go live, in the last year our ink and paper bills have been cut in half.
Mark
,
Tibshelf School - UK
---

It's fast approaching Christmas and everyone is winding down but apparently not the excellent service from PaperCut! The online chat is fantastic and resolved my problem in short time. The product itself is amazing, want to have a Windows print server and a Mac secondary print server? No problem even for a technician.
I cannot remember the last time I was this impressed with customer service, it's nice to know there's a company that still values it's customers!
Andrew
,
Northcote High School, Australia
---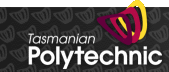 Our College has been using PaperCut since mid September, last year. We've found it to be an excellent replacement for another trouble prone print charging product. PaperCut is clean, efficient and very easy to use and install. PaperCut doesn't suffer from memory-leaks and random crashes like our previous system.
Robbo
,
Hobart College - Australia
---
I had a problem with our printers not connecting to the Papercut server, I raised a ticket and the issue was resolved within an hour.
I felt the service I received was prompt and effective, it was also delivered in a friendly yet professional manner. All in all a beautiful support service, thanks to all of you!
Tim
,
Pilton Community College, Barnstaple, Devon
---

The Burnside War Memorial Hospital is a small 76 bed 'not for profit' hospital based in the eastern suburbs of South Australia. Whilst scoping a major change of printing infrastructure in late 2008 and after consultation with a local company Paytec and various printing vendors, we chose PaperCut MF as the best product to fit our current and future needs. We currently manage 12 multifunction printers, 6 monochrome, 3 colour printers and 5 colour multifunction devices incorporating CopiCode terminals. For the first 12 months we ran in a monitoring capacity and now we are using many of the features available to enforce cost control and an overall mindset change to responsible printing throughout our organisation.
PaperCut has good release cycles with new features, is easy to administer, always works and has been a huge success to our organisation.
Ben
,
Burnside Hospital - Australia
---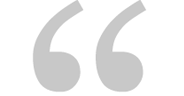 I've used PaperCut at several of my primary schools over the last few years. It has performed extremely well, doing its job as promised.
At Somerville Rise Primary School, Teachers and their grade are allocated a certain amount for the year ($20 for grade, $80 for the teacher). If the grade runs out early, the Teacher can elect to transfer some of their money to their grade so they can keep printing. This works, as it encourages the teacher to teach their class to be careful about printing.
From low-end to high-end servers, on any flavour of Windows, PaperCut just runs - no interruptions, no memory hogging, and no crashing.. PaperCut Quota is well designed, and well written software.
Great support from the developers, e-mails promptly answered, and always able to offer assistance on the rare occasion that I actually need it! Keep up the good work!
Rohan Beckett
,
Somerville Rise Primary School - Australia
---

PaperCut are by far the best company I have ever dealt with. Not only is the software reliable, lightweight, feature rich and constantly improving, the customer service and support we receive is first class.
We moved to PaperCut after using several other deficient print management solutions over the years. The improvements have been dramatic. We've saved thousands of pounds and the amount of time we've spent administering the system has dropped to almost nill. All that while being more feature rich and user friendly!
Daniel
,
Esher College, UK
---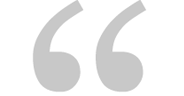 Our college has tried other packages to handle excessive waste printing by students and while they worked the interface was clumsy and difficult or just too costly, we discovered PaperCut in 2000 and found it to be the easiest and most effective product to handle this for us. The interface is very intuitive and the ability to remote update accounts for printing credits allows us to basically set and forget.
Our college effectively halved the cost of printing in the first year. Now students are responsible for their printing and Internet usage.
On the occasional times I have contacted support for assistance or for suggestions I have found them to be relatively quick with a response and the suggestions actually actioned where possible.
I cannot recommend this product more highly. Thanks guy's for a great product.
Phillip
,
Beaconhills College - Victoria Australia
---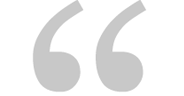 PaperCut NG is a fantastic product for non-profit organizations. It brings the control we need to reduce print and internet costs with along with ease of setup and administration. As a former manger in a document management company - I am recommending this product to my peers.
Dr. Buckley
,
NewHope Community Church - New Zealand
---


Excellent software. Installed without an issue and just worked straight away flawlessly. So much customization available to admins and so many features too. Superb service and response to support requests and generally nice people to buy software from!
Rob
,
Castle Vale Performing Arts College - UK
---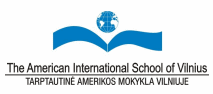 PaperCut's tech-support response is excellent - precise, patient, and understanding. It's comforting to know that PaperCut is a good product and has equally excellent support behind it!
Eric
,
American International School Vilnius - Lithuania
---

At the Nottingham University Samworth Academy we have used four different print management systems in the last 10 years. PaperCut is the best of the bunch - full of features, very flexible and stable. We are saving lots of money in toner, paper and time. I love the web interface for managing our printers and print users.
Russel
,
Nottingham University Samworth Academy
---
Even though we have only been with PaperCut MF for less than a year, it is very apparent that not only is the software top-of-the-line but also PaperCut's support system is as well.
We have experienced firsthand the dedication and determination of the support staff and their willingness to work with us to get PaperCut MF implemented at peak efficiency in our environment.
PaperCut MF has done exactly what we need it to do, as it tracks both printing and copying, there is truly no other solution out there like it!
Jared
,
Mount Aloysius College, Cresson, PA
---

I am not sure we could be any happier with a product than we are with PaperCut. Some products have a nice interface, some have great inner workings, and others have great support. PaperCut has it all – and it's at a price you can't beat.
Considering PaperCut's complexity and power, it is remarkably simple to maintain. Not once in the 3 years we've had it have we come across an issue that their support hasn't been able to resolve in just a couple of days (if not the same day).
Joe
,
Butler University -Indianapolis ,USA
---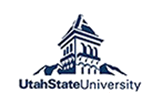 It does a great job, is easy to use, has given us no problems, and has saved us countless reams of paper and piles of toner.
Eric
,
Utah State University - USA
---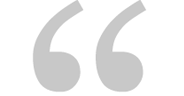 I was looking for a print accounting package for Novell iPrint on OES Linux when I saw PaperCut and decided to download the eval. I install a lot of software all the time and it has been a long time since I installed anything that was so easy to set up, so well documented and so easy to use. Not only does PaperCut support OES Linux, we can also run the application right on our iPrint cluster, eliminating the need for additional hardware. Support was extremely helpful and responsive in answering any additional questions we had. PaperCut has all the features we need and more, it took us all but 10 minutes to decide to purchase it.
Frank
,
East Coast Utility - USA
---
PaperCut saved our school district money the first week it was implemented. Copy limits save us tons on maintenance fees. And tracking user activity keeps printing legitimate. No more personal, unneeded printing.
Just renewed for 5 more years. Very satisfied customer. Recommend it to everyone I talk to about print management.
Adam
,
Pocahontas School District, Arizona, USA
---
PaperCut itself has been great, easy to use/install and for the tiny issues (at fault of my own) that I've had, the support calls get answered very quickly with very accurate information that has yet to fail me. 10/10 service!
Boris
,
Point Cook P-9 College, Australia
---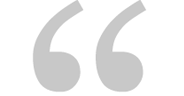 PaperCut is easy to use! It does a great job!
Marian
,
Dr. Buhmann Schule Hanover - Germany
---

I work at a university that contains around 13,000 students. We use Microsoft and Mac as our working platform. PaperCut NG is a great product and the team provides an excellent service. They are very fast when it comes to online support and feedback. PaperCut NG is a great product that gives control over your printers and provides reports so that you can keep track on how many pages have been printed. I advice any company great and small to use PaperCut NG. Thank you once again.
John
,
Polytechnic of Namibia - Namibia
---

We have been using Papercut for a number of years and love it. It's extremely stable, powerful, and easy to use. Their support is where they really shine though. We've only ever had one difficult issue to work through (it was non-critical) and a few "how can we do this" types of questions, but they have always been very responsive and great to work with.
Lowell
,
College of St. Scholastica, USA
---

We have been using PaperCut for over 6 months now, the students are satisfied and administration is much easier. The support is very good and the developers know which functions are needed especially at a university. If other functions are needed, just tell the PaperCut team. Highly recommend, simply the best product we bought within the last year!
Jens
,
Hochschule 21 - Germany
---

PaperCut has managed to save our school hundreds (if not thousands) of pounds in printing costs. Every year we can now review how much is being spent and have absolute control over our printing budgets.
Paul
,
Corfe Hills School - UK
---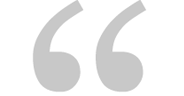 We initially evaluated a range of products. PaperCut did everything we needed at the most competitive price. Three years on there's no looking back. All upgrades have been implemented without any problems. The word "PaperCut" is now part of the College vocabulary and students now have access to printers 24 hours a day, all thanks to PaperCut.
Jonathan Palmer
,
College of African Wildlife Management - Tanzania
---
Papercut is such a tremendous piece of software and for the two schools I administer it has saved thousands of dollars each year.
Apart from the application, is the wonderful support which during working hours is generally given within minutes.
The support that I have personally received has enabled me to learn the ins and outs of the application.
I would like to thank Jason Clark in Melbourne for his excellent liaison and helpfulness. A friend across the waters indeed.
Desmond
,
Service West, New Zealand
---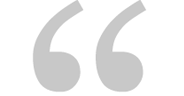 PaperCut NG really has made a big difference to our college. Both on ease of use and also to financial savings we have been able to make, on toner and paper wastage. We have experienced cost reductions of approx. 48%. The functionality of the users ability to transfer funds to other accounts, all from a web page means it's simple and straight forward, for both users and admins. A great bit of software with regular relevant updates!
Alvin
,
East Antrim Institute of Further and Higher Education - Northern Ireland
---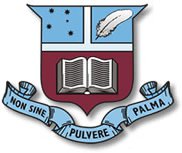 We have been very happy with the software - works beautifully and has some great features for tracking printing of students. Our computer tech and I are both very pleased with its performance.
Michael
,
Maryborough SHS - Australia
---

We have been using PaperCut since 2003 and never doubted its ability once. The development of PaperCut is great. All issues addressed and all new features are good ones, that the administrators and users need, not just gimmicks! Web printing - nice. Green issues - just what I need to show students how much paper they use. It is superb value for money and I wouldn't swap it for any other system right now. Best bit of software for print management I have seen at a great price.
Richard
,
Royal Agricultural College - UK
---
Would you like to submit your own user review? Please go right ahead! Our team loves to hear about how, where and why PaperCut is used.