Baptist Health Care (BHC) is a community-owned, not-for-profit health care organization that's been keeping Floridians healthy since 1951.
With 7,000 users, three hospitals, and four medical parks only scratching the surface of its infrastructure, it's no wonder BHC has a year-round prognosis for some serious printing.
It's exactly why star sysadmin Kenny Stanger was brought into the fold: to simplify the network, cut costs, and – above all – make printing (and all the sensitive patient information therein) beyond secure.
And it's exactly why he opted for the PaperCut treatment.
Selling in some new software
"When we first rolled out PaperCut at BHC, I was the bad guy taking away printers. There was a real perception it'd be a hassle, and have a negative impact on workflows."
We like to think all of history's great tech implementers are met with a bit of resistance – and that's a good thing. Because (inspiringly so) it turns out BHC's employees were pretty invested in what Kenny was charged to do.
"Printing's something people get quite emotional about, especially when you want to change the way they operate."
Even more inspiring was that PaperCut ended up being the solution that cut the mustard – for Kenny and BHC's staff.
"Honestly, within a couple of months [of implementing PaperCut], users really changed their perspective on things. They saw the benefits, and the positive flow-ons… They love it to this day."
Privacy: the #1 priority
"At the time, we just required a revamp of the print environment to hit some productivity goals," Kenny recalls.
The brief was broad enough to begin with, but it soon crystallized into something a lot more focused: achieving next-level print security demanded by the medical industry.
"There was the goal to bring down costs, but also to increase privacy. In the health industry, privacy's everything – so that was a key factor in selecting a print management system."
Secure Print Release = BHC's most private setup yet
In an industry where confidentiality's a cornerstone, PaperCut's  Secure Print Release – a feature that holds print jobs until they're authorised by the sender at the printer – was nothing short of a godsend for BHC.
"Before, you could walk up to a clinical floor and see a stack of paper with personal information sitting at the printer. You don't see that anymore [with Secure Print Release]."
It also led to another beautiful by-product for BHC: more sustainable, earth-loving printing.
"We've set things up so that if a print isn't actioned after x amount of time, it gets deleted from the queue – which really cuts down on paper waste".
And it doesn't stop there. Secure Print Release also ushered in easier compliance with stringent legal requirements.
"We have federal laws relating to privacy. Secure Print Release and Find Me printing have really made stakeholders more confident in the level of security we provide."
The full PaperCut prescription
A big security boost wasn't the only boon for BHC. Considerable savings and convenience gains were also in store for Kenny and co. – which he was more than happy to share.
Fewer costs, more visibility
"I was asked to report on the cost savings [of PaperCut], which was a real 'wow' moment. It was one of the first times we properly looked at the financial impact… There were millions saved."
On top of a massive print budget slim-down, the rollout also gave individual departments a bunch of empowering reporting and visibility tools.
"Within two to three months, department heads were really at home with using and understanding the reports… Now they can automate reports instead of doing them manually, which really helps productivity."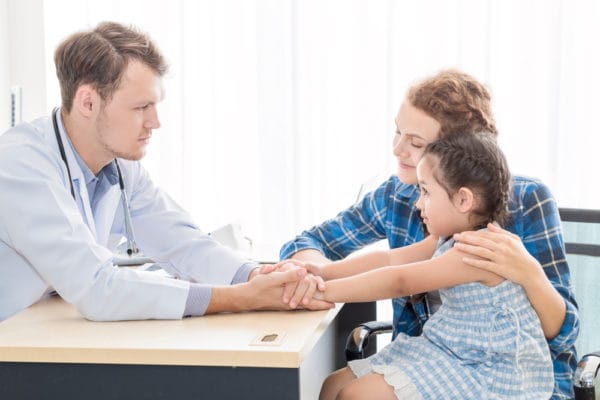 Find Me printing for full-on convenience
An adored PaperCut staple, Find Me printing saw just as much love at BHC by minimising dreaded job-collection treks for staff (especially across a physical network of over 800 printers).
"Anyone can send a job to any printer of their choice… BHC's a big place, so the flexibility this brings is invaluable… It's a full culture change now."
A happy, healthy relationship
With a constantly growing network, and a mission as noble as they come, we're proud to help BHC do some seriously good work.
We're also just as chuffed to get a resounding endorsement from Kenny.
"I've tested plenty other print management solutions, and PaperCut's the superior choice in my opinion. The balance between security and cost saving is a real benefit."
Hi fives all round!