Wheatley Park School, situated in Holton, Oxfordshire (just 5 miles east of Oxford University), is one of the UK's Google reference schools.
The 1,150-pupil school pioneered the 1:1 Chromebook program in the UK. Running for 5 years now, the program draws visitors from around the world to observe Google Workspace and Chromebook integrations in education.
We spoke to Roger Nixon, Director of IT for the River Learning Trust (RLT) -  a multi-academy trust responsible for 20 schools. Roger's based at Wheatley Park, one of the schools under RLT's purview, where he also teaches Chemistry.
After using PaperCut in conjunction with Google Cloud Print for years, the impending deprecation of Google Cloud Print at the end of 2020 meant IT Technical Director Roger Nixon needed a robust replacement.
PaperCut: What's Wheatley Park famous for?
Roger: Wheatley Park is a Google reference school. We have a one-to-one Chromebook program that we've had running for 4-5 years - we essentially pioneered that program in the UK.
We have people come and visit the school across the UK and also from other countries (well, prior to COVID-19 we did!) Our visitors see how we do things with Google Workspace and Chromebook and other integrations that we've built. We also show them some of the things we do with PaperCut as they are always interested in printing solutions with Chromebooks.
Speaking of - what made you choose PaperCut?
We've been using PaperCut for a decade or more. Prior to that, there was no printing solution at the schools. So when charming students printed a hundred pictures and sent them to a classroom printer you'd get all this garbage appearing at the printer. Or you would find piles of other people's printing when you went to pick up your printing. We thought there had to be a better way of doing this and that was when we went to PaperCut.
Over the years we have developed and built on our use of PaperCut especially as we've had lots and lots more Chromebooks. It's now the default print solution that we roll out in schools.
Why did you replace Google Cloud Print with Mobility Print?
We run a one-to-one staff and students with Chromebook program, so we needed something that was quite robust printing wise. We used Google Cloud Print for a number of years - it's been fine and had a lot of good points but also had the occasional trip up and failover which meant you needed to restart stuff. Mobility Print is generally very solid.
Cloud Print is being killed off by Google at the end of the year so it's no longer an option really. So in terms of a managed print solution for Chromebook,  Mobility Print is the obvious choice. We have looked at other print solutions but none of them work as well as Mobility Print*.*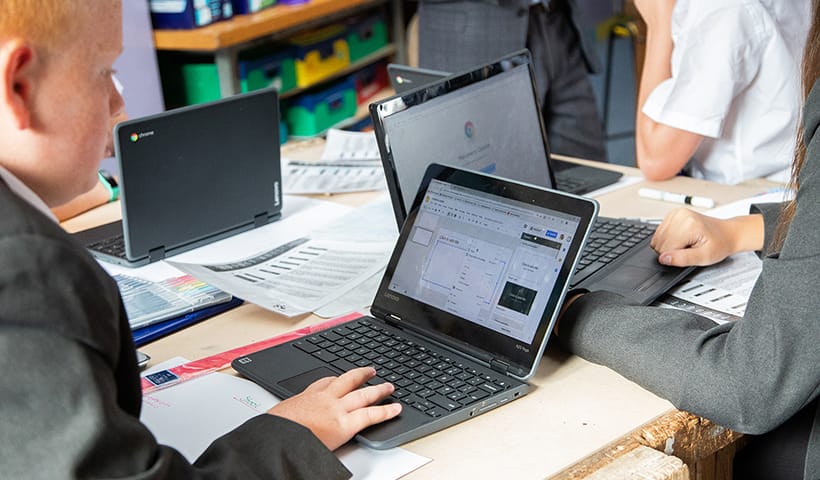 What was your experience with rolling out Mobility Print?
You install it, pick your printers, push it out on the Google console and that's it. It takes minutes. There isn't anything to it. It's one of the simplest things I do. It just works.
I have to deal with lots of technology companies and I have two categories of technology companies  - those that I can trust that 'just work' and are no hassle, then there are those that I have to hassle all the time to make things work.
PaperCut, fortunately, falls into the first category where things generally just work and if they don't, you fix it pretty quickly. We do have some complicated deploys at the bigger schools where you have a gazillion accounts and it does take a bit of set-up and management but even then, like the big one I'm doing tomorrow at one of the secondary schools, it isn't that difficult to set up once you've done it a couple of times.
How does your school use Mobility Print?
To put it into context, I work in IT so from my perspective, printers are one of the most hateful things in the known universe - they are the bane of my life. Mobility Print takes a little bit of that hate of printers away.
Printers are just mechanical things that go wrong and cause hassle. So if there is anything that can take some of that hassle away at least in terms of deploying printers and it's 'just working' - that's what Mobility Print brings to the table.
If I had to try and deploy printers to lots of different devices and we didn't use Mobility Print it would be a complicated technical challenge and it would be different for every site. Whereas with Mobility Print you just install and away you go. You can be pretty much certain it's just going to work.
How have you found the Cloud Print feature?
It comes down to the simplicity of deployment and just knowing it's going to work - at the end of the day people just want to be able to print without any hassle.
Mobility Print's Cloud Print is really good because teachers can send a load of print jobs at home the night before and collect them in the morning without having to spend time in the day onsite doing it.
What's been the feedback from users?
None really and that's generally a good thing. You mainly hear when people can't print. That's the way it goes with IT. If everything is quiet that's a good thing, you can sit back and have a cup of tea. It's when printers don't work you have endless issues.
Sometimes we get some feedback that it's nice to be able to scan to Google drive which we put on the copiers that support that and that works really well.
The school business manager also wants to be able to follow up with someone over why they've printed so much. And they can do that because I give them a login to the backend and they can review the reports and cost centers and they can actually see that.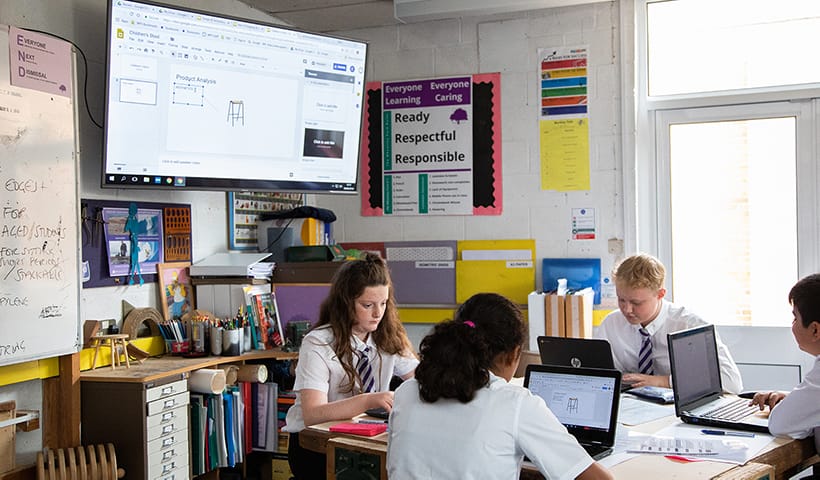 Would you recommend PaperCut MF and Mobility Print to other schools?
Within the trust, it is the default printing solution. For any site that we take on, we use PaperCut. Only a couple with a very good reason not to don't have it, e.g. school doesn't have a physical server or is very small. Whenever anyone asks me about print management solutions it's PaperCut I would suggest. In education in the UK, it's pretty much the go-to solution.
If you go on one of the forums like EduGeek and you say 'what print management software should I use?' you have about 10 replies all saying PaperCut - like one word.
There may be some others that people mention occasionally but generally speaking, PaperCut is the go-to product in the UK at the moment.
Lastly, what words come to mind when you think about PaperCut?
It just works!
That's good for me. You have a product that just works. PaperCut is one of the things that just does what it says it does.