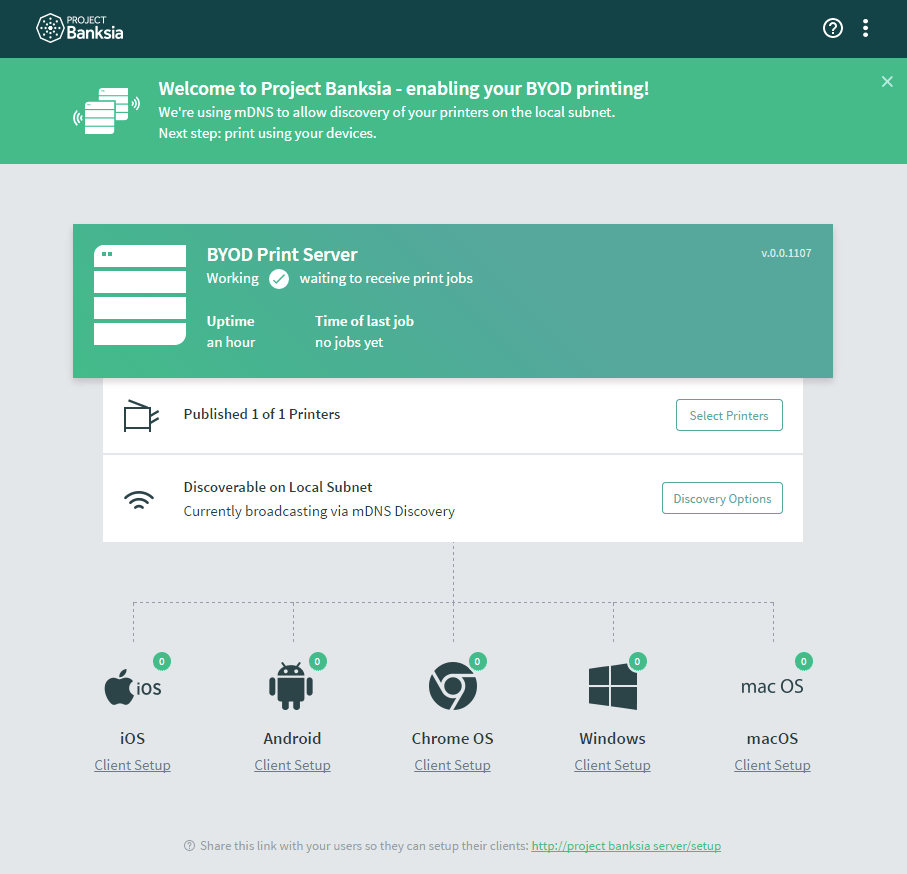 The iPhone is 10 years old - where did the time go?
When the first iPhone came out, who knew we wouldn't be able to live without it. But now smartphones and mobile devices are everywhere. Students bring their laptops to university, kids have iPads at school and co-workers want to connect their phone to the corporate network.
Of course it goes without saying that all these people want to PRINT! To the user it seems so easy - "why can't I just print?"
How do you let these untrusted devices print? Printing is getting complicated again.
We have been listening to our users here at PaperCut and have a solution for you!
Project Banksia is the first look at the PaperCut solution to enable untrusted iOS, Android, Chrome OS, Windows or Mac OS devices to print through your existing print infrastructure.
Right now Project Banksia is in the PaperCut Percolator (our beta program before things end up in the final product), where we invite you to download it and help solve your BYOD problem.
Feature Overview
Printing through Project Banksia is super easy. As soon as you have it installed you can print from the local network from any of the support platforms using their native printing - iOS, Android, Chrome OS, Windows or Mac OS. The system will display stats about the number of print jobs as it receives them.
You can control the number of printers that are published and seen by your users of if you just want to publish the global find me queue - go right ahead.
Project Banksia also removes the restrictions of using wireless printing across multiple subnets. Using the easy to following setup instructions you can configure DNS to allow the publishing of printers across your entire network.
Support?
Absolutely! You can reach the development group directly via percolator-support@papercut.com . It's a great opportunity.
If you want to see what the rest of the Project Banksia community is talking about, head on over to the comments section at the bottom of the page. You can also use this to find out more details from other people testing it out.