The latest release of PaperCut MF & NG, version 18.3 to be exact, arrives in a few days.
To get my head around the release, I bailed up product guy Dale Micallef for a chat. Dale lives in that twilight world between the people who make stuff and the people who use stuff – interpreting a customer's needs and making sure the developers add useful features those customers will actually use.
Plus, he won this month's prestigious dress-like-a-sports-star competition today, so there's that as well.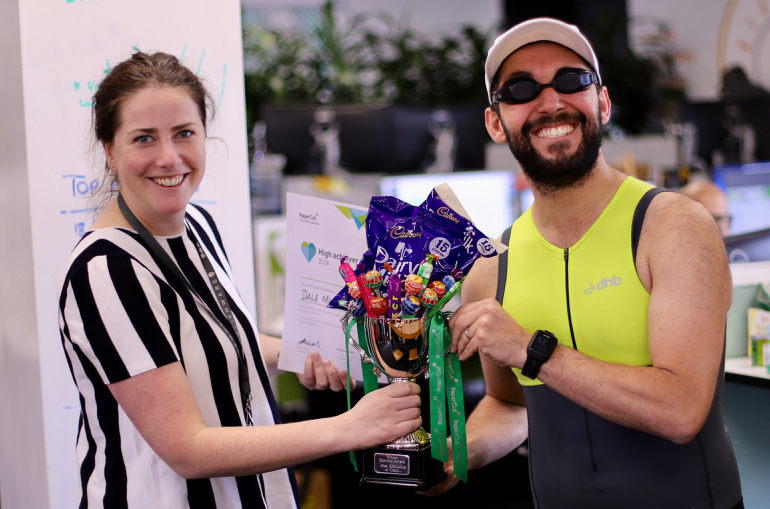 Dale spoke about the three headline features coming in 18.3, namely:
G Suite and Google Cloud Identity integration
Global printer driver stapling
Change print settings at the printer for Kyocera
Now I don't want to give too much away about each of these features in this blog. Instead, I'll let Dale share his insights in the following interview:
[podcast url=" https://cdn1.papercut.com/web/blog/podcasts/181025 Dales does 18.3.mp3 "]
Suffice it to say, with 18.3 you'll be able to:
sync and authenticate G Suite and Google Cloud Identity users (no more need for active directory in a G Suite organization, for example). This is available for all G Suite for Education tiers, plus G Suite Enterprise, and Cloud Identity Premium users
perform stapling jobs on stapling-enabled devices using PaperCut (this is way cooler than it sounds)
schedule a print job to your Kyocera device, wander over to that device, decide you want to change the print settings, and then change them AT THE PRINTER (instead of having to cancel and resubmit the job from your computer). Big time saver.
So, keep an eye out for the release in a few days. And in the meantime, spend 10 minutes with Dale so you know exactly how 18.3's going to help you.