"Printing is the Achilles heel of computing. And no universal driver can be done…" and "The only way to "fix" this is to be part of the company at the start and fight for a standard for printers - same model, same driver, etc"
Do these kinds of quotes sound familiar? You probably have heard these (and more) coming from colleagues, CIOs and IT forum contributors. You may even have said something similar yourself!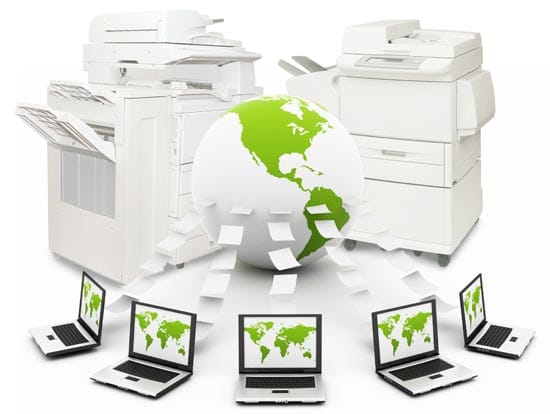 Granted, the "one ring to rule them all" approach is hard. Designing software to manage and control printing, we understand only too well how print drivers can be frustrating for Systems Administrators who spend an enormous amount of time troubleshooting.
If you've struggled setting up a single virtual print queue in a mixed brand environment for that very reason, PaperCut now helps solve the cross-vendor printing dilemma with a Global Print Driver .
Whether you're in a large organization or a multi-building educational campus, you will immediately benefit from printing documents to a single queue with your existing fleet. Users will enjoy the flexibility of printing first, then choosing the most convenient printer (no matter what brand). As the sysadmin, you won't have to worry about help desk calls if they choose to try and print to another branded device.
Just for clarity, the PaperCut Global Print Driver is not simply a new name for a "universal driver" offered by leading printer manufacturers. These universal print drivers are designed to work with multiple models across a single brand. PaperCut's Global Print Driver works across multiple models and multiple brands.
If you've got an existing dominant brand of printer and need to use the manufacturer print driver (e.g. if stapling, tray management or other specific device features are required), an advanced-level feature in PaperCut v14.3, PDL transforms , may be useful. It will allow you to write scripts that automatically modify the output produced by one (vendor-based) driver to map to capabilities on another device. Perhaps you'd map "Tray 1" to "Tray=Upper", for example. If we go into the detail about how this works in the blog, you'll be reading for a while, so for those who are keen here's the link to the manual .
As always PaperCut are continuing to extend this functionality and compatibility over time. Let us know your experiences to help make PaperCut work for your environment.   More information.