[caption id="attachment_2027" align="alignleft" width="300"]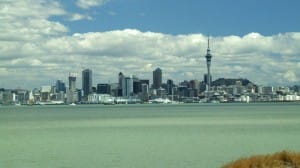 New Zealand equivalent of a city[/caption]
I am happy to be a new addition to the team here at PaperCut. I come from a large Pacific island where aging infrastructure and high prices are the norm. Farming is at the heart of the economy, without it we would surely fail under the economic pressure of having strong economic neighbours. I often find my country missing on maps, merged with another country, or in the worst case I've seen so far, the North Island sitting below the South Island. I still fly back to New Zealand every few months.
In my past life I was a systems administrator for a successful film and TV school called South Seas . Responsible for some major behind the scenes work for blockbuster movies such as Lord Of The Rings, Avatar and Power Rangers :-). It was there that I learnt a hard lesson; if you don't keep your servers up-to-date you're asking for trouble. In my scenario, a student took advantage of a security flaw I was not aware of, and that would have been avoided if I had the correct update applied to the servers.
This clever student gained access to staff resources on my network and changed a few grades. The problem was spotted, resolved and the appropriate patch was applied. At that point I was 6 months into my job and can only relate the feeling to the time I went bungee jumping and the instructor told me I wasn't hooked on…as I was falling… Both of these situations were a first and a last. Lesson: patch your systems!
When asked to write a blog post introducing myself and write something about my past experiences it was a no brainer. In the past two months supporting PaperCut, I have come across two problems that should never have been a problem - the solution? Keep your servers current and fully updated.
With the new client MSI being released in PaperCut 12.3, we helped a customer with their deployment on aging Windows XP workstations. Unfortunately these systems were not patched and running the latest service pack. The issue was resolved by patching the system. Another lesson making a young guy like myself that little bit wiser… Lesson: patch your systems!
While I wish this was a unique situation, alas, it is not. Just last week we ran into another issue. A customer was setting up PaperCut to manage their printing on Server 2008. The server was not recording print deletion event logs. Again a Windows hotfix addressed the problem. Lesson: same again!
My plea is a simple one, if you don't want to get the feeling of falling without a rope, keep your network up to date.