Remember way back when if you wanted to buy something you'd call up the company or drop them an email? Imagine doing that today, in a world where online purchases are now pretty much the norm.
Web-based ordering has made it simple to choose your product, customize your order, and pay for it. Not only that, it's also made it simple to track your order and know exactly when it is going to arrive.
What about emails?
So why, on a daily basis, do we still see so many print rooms and reprographics departments relying on email communication to manage their day-to-day operations? Not to mention having to keep an eye out for the walk up users with their USB stick or hard copy at the front desk? Ok, ok, I did mention it.
It's worse than the paper forms I previously talked about . Email communications have made the process of placing an order even more complicated as there is now no form to fill out with checkbox options. We now have to rely on the users to know what they want and that they get it correct.
Let's see this example, one which seems to be starting out so well.
Emma asks for 100 booklets on green paper. Easy, right?
An innocent enough request …
Oh no! She's asked for green paper - we can't do that for booklets.
And so the battle begins. Emails backwards and forwards, just to try and get to the stage of being able to print the job.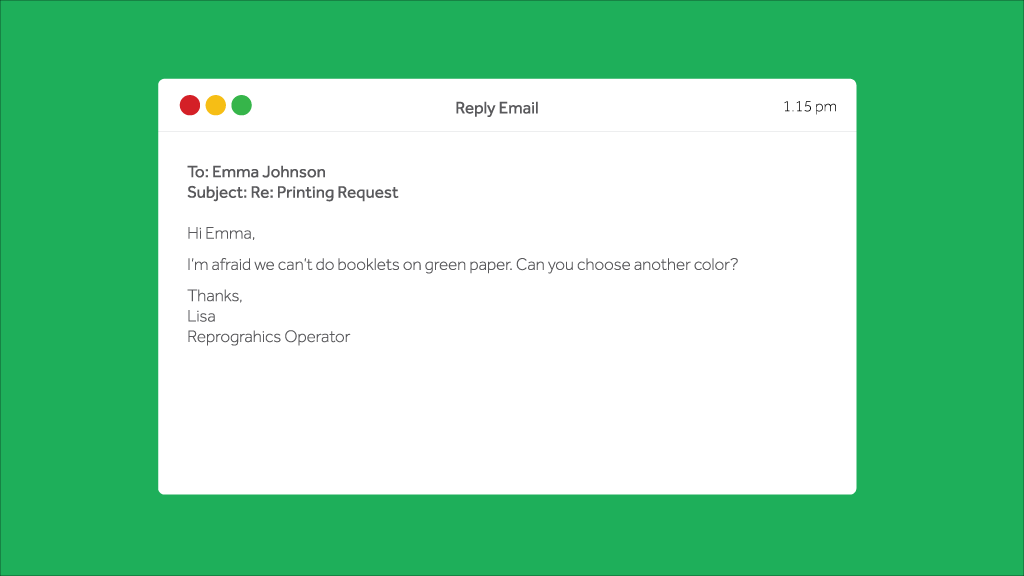 Uh oh - the back and forth begins
A lot of work and the reply email doesn't even help Emma make the right selection. So what if you could make sure the user picks the right options the first time? What if they could do it all from a customized online form?
PaperCut MF's print room workflow feature (sometimes called Job Ticketing) can handle that. It provides an online customized web form via a web-based store front, where users can choose their product and see only the available options.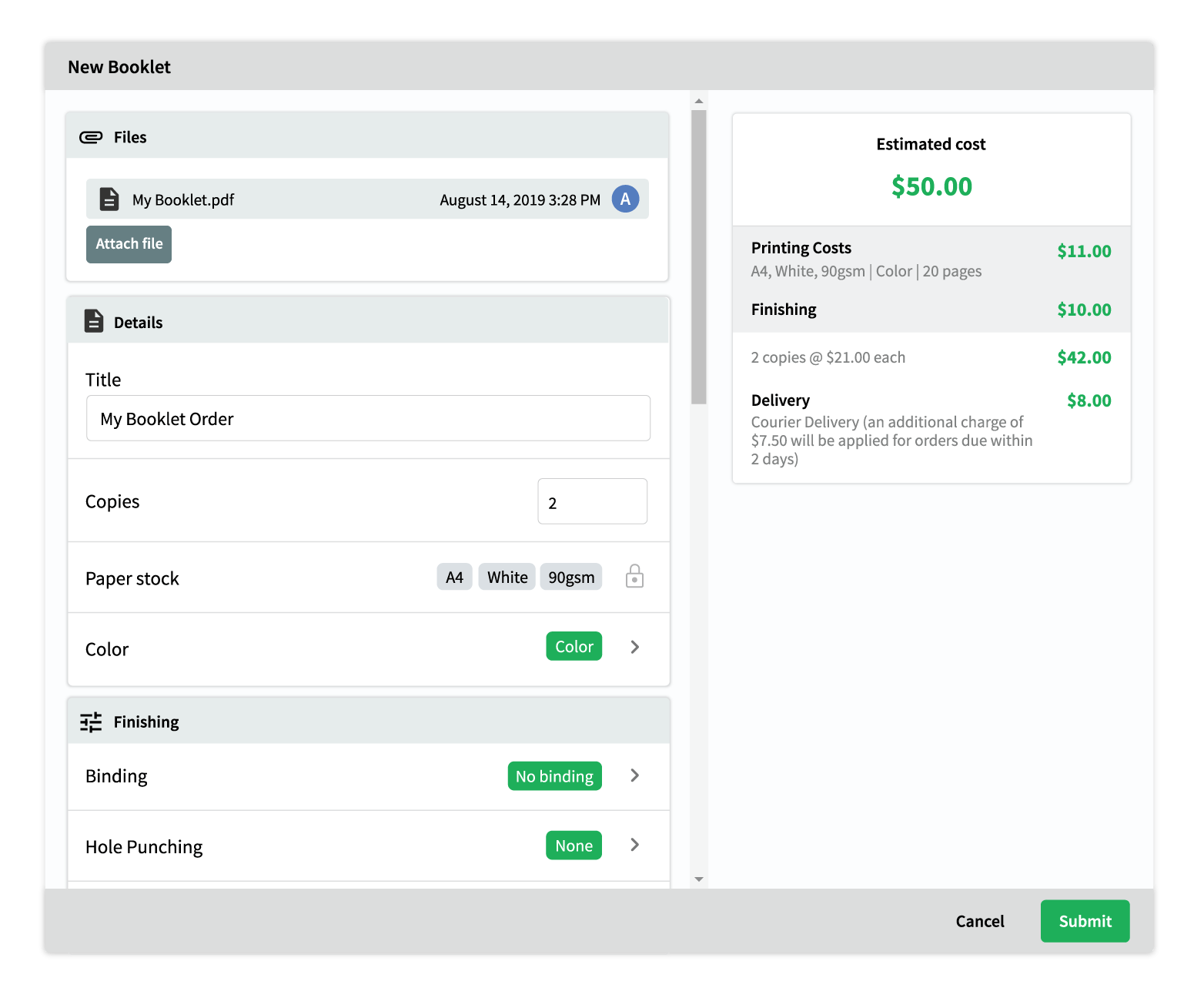 THIS is how a print room order should look!
But what if I need to communicate with the user?
Great question. There are going to be those situations where you need to message the user. Maybe their order won't be ready in time, or perhaps you're out of stock of a particular item.
PaperCut's print room workflow solution handles this for you with an easy mix of notes and customer replies. There's even internal notes for the print room operators to talk between themselves.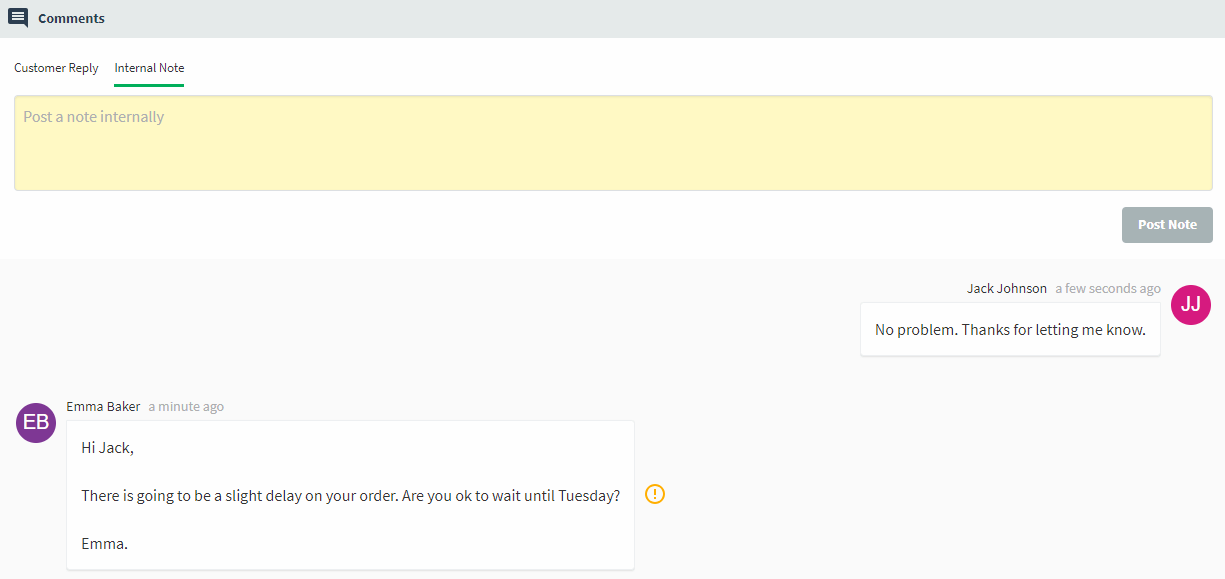 Internal messaging's a breeze
Want a bonus feature?
How about being able to use the same tool to allow users to specify the due date and use this to sort your incoming orders?
Right from the order form, users can select the date they need their order by. And before you ask, weekends can be removed from the schedule!
Want to take it one step further? You can also add a premium charge if they want a rush job (e.g. same day or next day).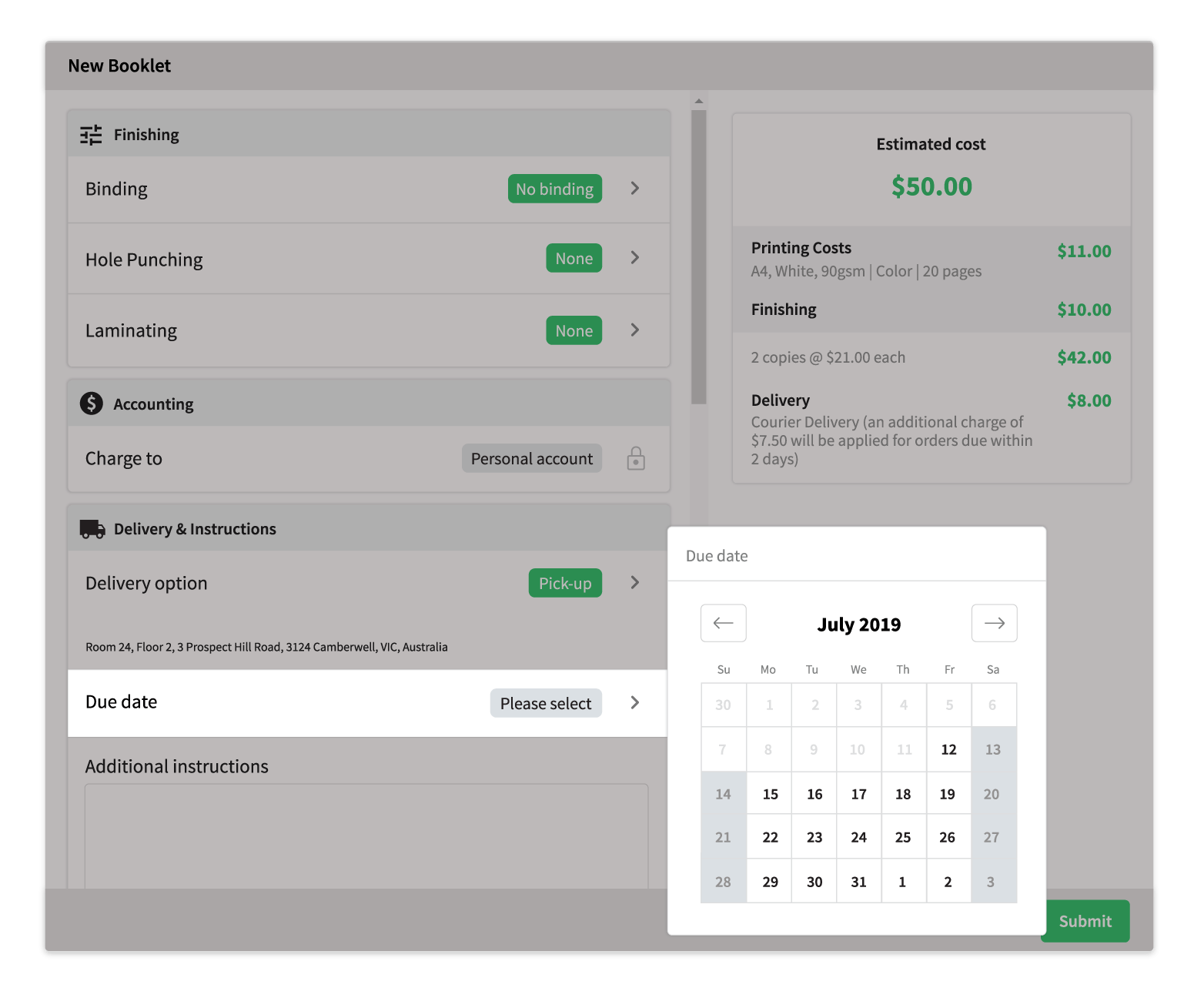 Choose a date, any date (please not the long weekend, though)
WOW, that's a lot to take in!
We've only scratched the surface of the features available within PaperCut's print room workflow solution. Bespoke products for users to select, order and track. Due dates to manage workload. Direct messaging to the users. The list goes on…
Want to find out more and give it a spin?
Reach out to the PaperCut team, sales@papercut.com or contact your local PaperCut reseller for more information. They'll give you a demo to see how PaperCut's print room workflow solution can revolutionize your print room.