Print Geeks 032 | What trends defined the print industry in 2022: annual end-of-year special
Can you believe 2022 is nearly at an end? 
We certainly can't. To celebrate another 12 months on the calendar, we assembled a special panel on the Print Geeks podcast!
I'm joined in this episode by three regulars to the show:
Jamie McClunie - Product Marketing Manager and PaperCut's favorite flannel-wearing Canadian
Matt Coad - Senior Product Manager and veteran of the print and copier industry
Lucas Randall - Product Marketing Manager and fellow veteran of the print and copier industry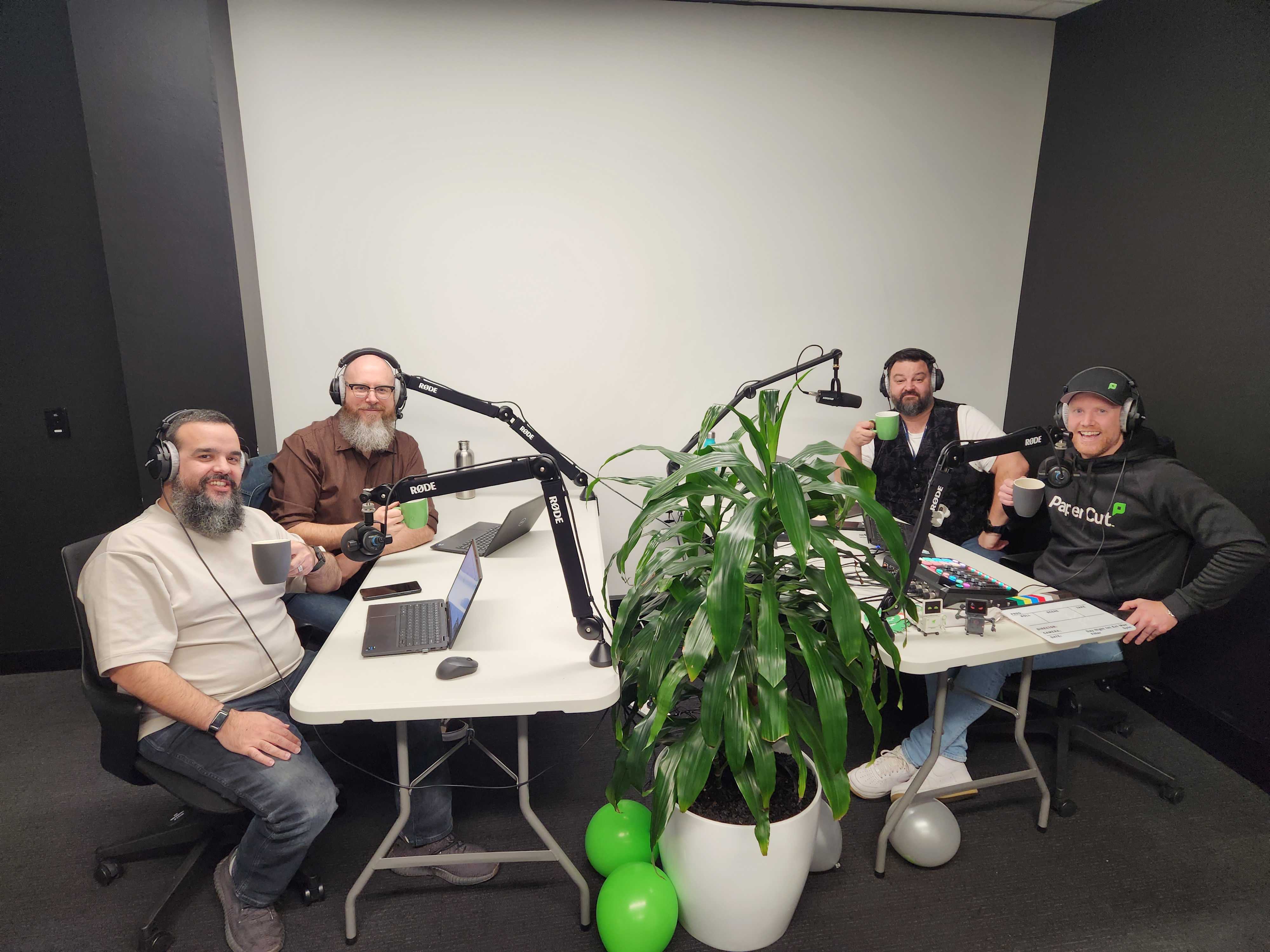 We look back at 2022's forecasted trends and comment on how they impacted the print world this year:
The "new normal" of hybrid working and the return to the office
How increased security threats and risks impacted businesses
Sustainability's preeminence in software buying decisions 
The continued migration to and settling into cloud-based print management
We also celebrate the first full year of Print Geeks with some highlights from all our favorite episodes.
And a Print Geeks podcast wouldn't be complete without a monthly (albeit brief) checkup with The Doctor aka Doc Ballje. 
All that and more in this bumper 1+ hour episode of Print Geeks!
We've also started video content for our podcast! Head to our YouTube Shorts channel  ​​​​​​and check out some selected snippets of the episode.
Small housekeeping matter: This will be our last episode for the year until our return on 11 January, when we resume our regular fortnightly release schedule.