We got nominated as finalists for some nifty awards! Okay, that's an abrupt way to open a blog - we're just, we're pretty chuffed and let us tell you why…
We were selected as a finalist in the Internal Talent Awards 2020 for Excellence in Diversity & Inclusion (DNI). Even cooler news, our very own Laura Paton, Talent Manager & People Operations Lead from our People Experience team, was named as a finalist for Talent Leader of the Year.
We were up against some big fish including Australia Post, ANZ, and RMIT, but we came runner up in both categories! As I said… we're just a bit chuffed.
What are the ITA's anyway?
The Internal Talent Awards is the first of its kind for the internal talent acquisition (recruitment) industry. For many years there have been awards celebrating the achievements of Human Resources and Recruitment Agencies, and now we finally have something for internal talent!
The ITA's recognize team, individual, and organizational talent excellence within the Australian Talent Acquisition community. The awards are run by TaPod Co-Hosts Lauren Sharp & Craig Watson.
The awards were held via live stream on Thursday the 19th of November.
Excellence in Diversity & Inclusion
Our People Experience team was nominated for our efforts in championing diversity and inclusion throughout our recruitment practices. We were up against some big Australian employers and we were so pleased to find out we were equal runner up in this category.
For more than 2 years now we've been taking steps to improve our attraction strategies and move the needle on diversity through a number of talent-focused initiatives.
We started by implementing TapRecruit - AI-based software that analyzes job advertisements to ensure inclusive language and exclude discouraging jargon.
This year, we really focused on evolving our interview processes - now up to eight employees are involved across the process so future candidates can experience a diverse array of faces from within our thriving teams.
One of the key initiatives we identified was to address the problems of gender diversity in our Product Development teams and cultural diversity across our regional offices. We actively set out to find and attract a diverse group of candidates for each role and committed to providing additional support for anyone who needed it in the form of our 'one more step' philosophy.
Lastly, we've recently launched an in-house built training program to highlight overcoming bias, the importance of diversity, interviewing best practices, and how to hire someone who will thrive at PaperCut.
Most recently, we've engaged an external diversity consultant, something our People Experience team has been aiming towards for some time. This will help us ensure that we continue to learn and expand our diversity and inclusion strategies across the business for the years to come.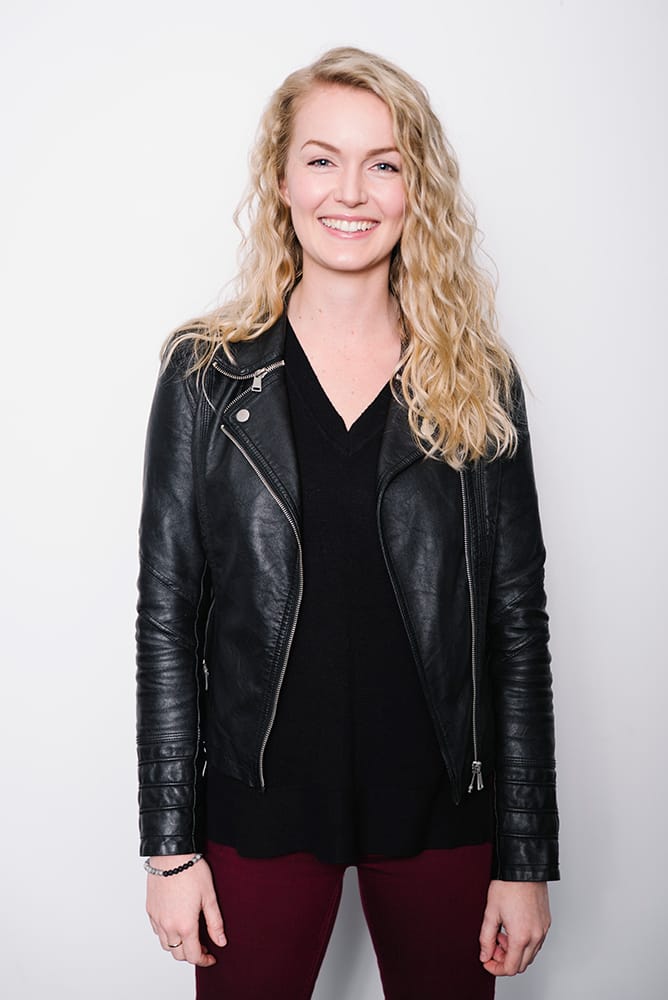 Laura Paton, Talent Manager & People Operations Lead
Talent Leader of the Year
The coolest part about our ITA nominations is that PaperCutter Laura Paton was runner up in the Talent Leader of the Year category!
As Talent Manager, Laura leads the recruitment function within our People Experience team, driving and guiding the recruitment of all new PaperCutters. She is extremely passionate about ensuring a fantastic experience for our candidates and PaperCutters alike. She heads up all things talent, from supporting our leaders in headcount planning and creating our hiring strategies to getting the PaperCut story out there and shaping our employer brand.
Laura's constantly sharing what we do with the world - beyond her regular day-to-day she goes above and beyond, proactively talking at events and podcasts. She's also continually interacting with the broader talent community, sharing our own learnings whilst also carrying PaperCut's talent practices forward.
"Laura's hardworking and dedicated - it's nice to see her recognized by peers for her contribution to our talent team, to get that external validation from others in the industry. It's a lovely reminder for her that she's fantastic at what she does." - Adam Axon, Head of People Experience
2020 has been a challenging year, and it impacted our hiring and recruitment directly, but it's encouraging that despite that, our People Experience team is still driving the business forward.
Nods like the ITA awards nominations are a wonderful reminder that even when something like a global pandemic might slow us down, you can't get in the way of unstoppable forces like Laura and our entire People Experience team.
Congratulations on the nom squad, did I mention that we're well chuffed?
If you want to read more about the ITAs, check out their website .